material: aluminium
700x45C / 700x42C (with fender) / 27,5x47C max. wheelsize
100x9/135x9mm axle standard
BSA bottom bracket standard
Farbe
SILK GREEN (LIGHT GREEN)
material: carbon
700x35C max wheelsize
Schalthebel hinter
Shimano Deore M4100
42 teeth
165 mm-XS, 170 mm-S/M/L/XL
Kettenblattgarnitur
165 mm-XS, 170 mm-S/M/L/XL
material: aluminium
620mm width
Flat
Fahrradgriffe
MERIDA COMP EC
material: aluminium
31.8mm diameter
5° stem angle
80 mm-XS, 90 mm-S, 100 mm-SM/ML, 110 mm-L/XL
material: carbon
30.9mm diameter
0mm setback
17mm inner width
22mm height
material: aluminium
Contact Urban
700Cx40
wire
Contact Urban
700Cx40
wire
100x12mm width front hub
28 spoke holes
Centerlock
Kotflügel
Sunnywheel SW-FA-311-50FARE1
reverse MERIDA Custom Mount
Beleuchtung hinter
LEZYNE E-BIKE SUPER BRIGHT STVZO
Fahrradständer
Atranvelo 1219-PC-7
Gepäckträger
MASSLOAD CL-645
weighed with 700C wheels and at frame size M, without pedals
WIDERSTAND
MAHLE Small Parts
PERSONENGEWICHT
Freewheel accessoiries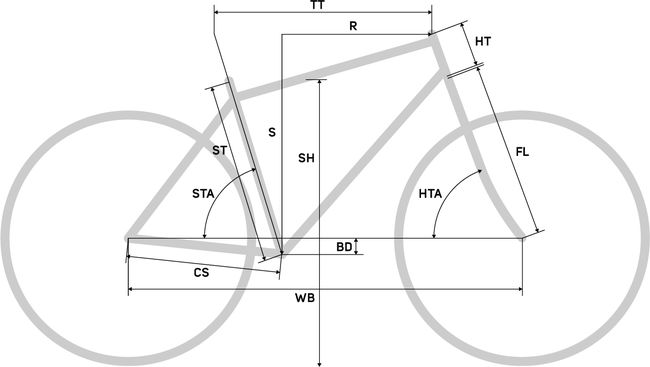 | | | | | | |
| --- | --- | --- | --- | --- | --- |
| Frame Size | XS | S | M | L | XL |
| Tire Sizes | 28" | 28" | 28" | 28" | 28" |
| Frame Size CM | 47 | 49 | 51 | 53 | 56 |
| St Seat Tubes Mm | 470 | 490 | 510 | 530 | 560 |
| Tt Top Tubes Mm | 525 | 540 | 555 | 570 | 585 |
| Cs Chain Stays Mm | 431 | 431 | 431 | 431 | 431 |
| Hta Head Tube Angles Deg | 69.5 | 70 | 70.5 | 71 | 71.5 |
| Sta Seat Tube Angle Deg | 75 | 75 | 75 | 75 | 75 |
| Bd Bottom Bracket Drops Mm | 70 | 70 | 70 | 70 | 70 |
| Ht Head Tube Lengths Mm | 145 | 160 | 175 | 190 | 205 |
| Fl Fork Lengths Mm | 400 | 400 | 400 | 400 | 400 |
| R Reachs Mm | 374 | 384 | 395 | 406 | 416 |
| S Stacks Mm | 565 | 581 | 597 | 613 | 629 |
| Wb Wheel Base Mm | 1032 | 1044 | 1055 | 1066 | 1076 |
| Sh Stand Over Height Mm | 748 | 767 | 785 | 804 | 830 |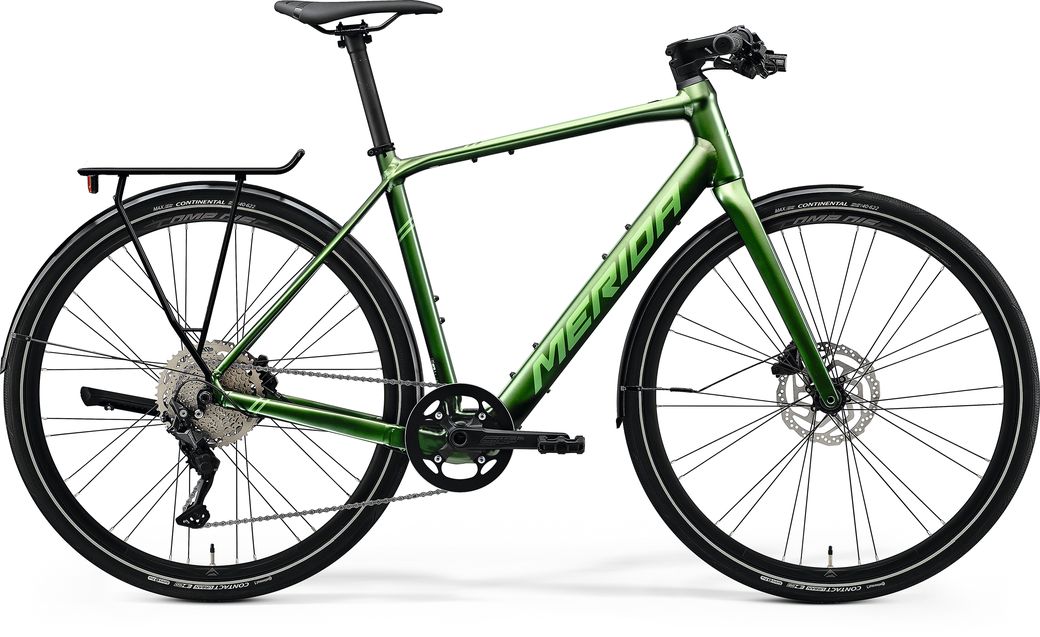 Higher system weights and increased cornering speeds demand precise steering. Our 1 1/2" oversized head tube, combined with a tapered fork, deliver exactly that, giving the rider the confidence to push into the next corner that little bit harder.
Our e700C LITE frame comes with multiple fixing points, allowing for fenders, rear rack and a kick stand to be fitted. This makes all three models very adaptable in case you want to turn your sporty e-road bike into a fast commuter or touring bike. The eSPEEDER 400 EQ comes fully kitted out as standard – ready for the daily commuting duties.
Depending on your preferences or the terrain you are going to ride on, you can fit 700c wheels with up to 40 mm tyres, even when fenders are fitted. If you prefer 650B wheels, then up to 47 mm wide off-road biased tyres are no problem.
The rear hub MAHLE motor system X35+offers 40 Nm of smooth and drag-free support and is powered by a 250 Wh internal battery. The system is controlled by a one-button iWOC switch which is positioned on the top tube. Different colours of the switch indicate the support as well as the battery level.
Should the 250 Wh battery not be enough, or you are intending to go for an extra long outing, then you can fit a 250 Wh range extender. The range extender can be attached to one of the bottle cage fixing points and plugs straight into the system for immediate range extension.
All cables are run internally, to give the bike a neat look as well as protect them from moisture and dirt. On our e-road bikes, we go one step further by letting all cables enter the frame through a specific headset cup, making the cockpit super clean and clutter-free.
Alle MISSION CX Modelle sind mit einer konischen Vollcarbon-Gabel und 12 mm Steckachse ausgestattet. Der konische Carbonschaft sorgt für höhere Steifigkeit im vorderen Rahmendreieck, und damit für grosse Lenkpräzision und besseres Handling.