GERMAN ENGINEERING AND DESIGN
DIE ENTWICKLUNG DER NÄCHSTEN GENERATION VON BIKES
VIELE KÖCHE VERDERBEN DEN BREI NICHT:
Unser junges, motiviertes Entwicklungsteam lebt, atmet und (wenig überraschend) fährt Rad…jeden Tag. Ein Bike zu entwerfen ist eine Teamleistung, bei der eine Vielzahl unterschiedlichster Menschen ihre Fähigkeiten einfließen lassen und am Ende alles zusammen gebracht wird. Von der Konzeptionierung, über die ersten Testfahrten des Prototyps, die Integration von Farbe und Grafik in das Gesamtkonzept, bis hin zur Serienreife und letztlich dem Bike im Laden Ihres MERIDA Händlers.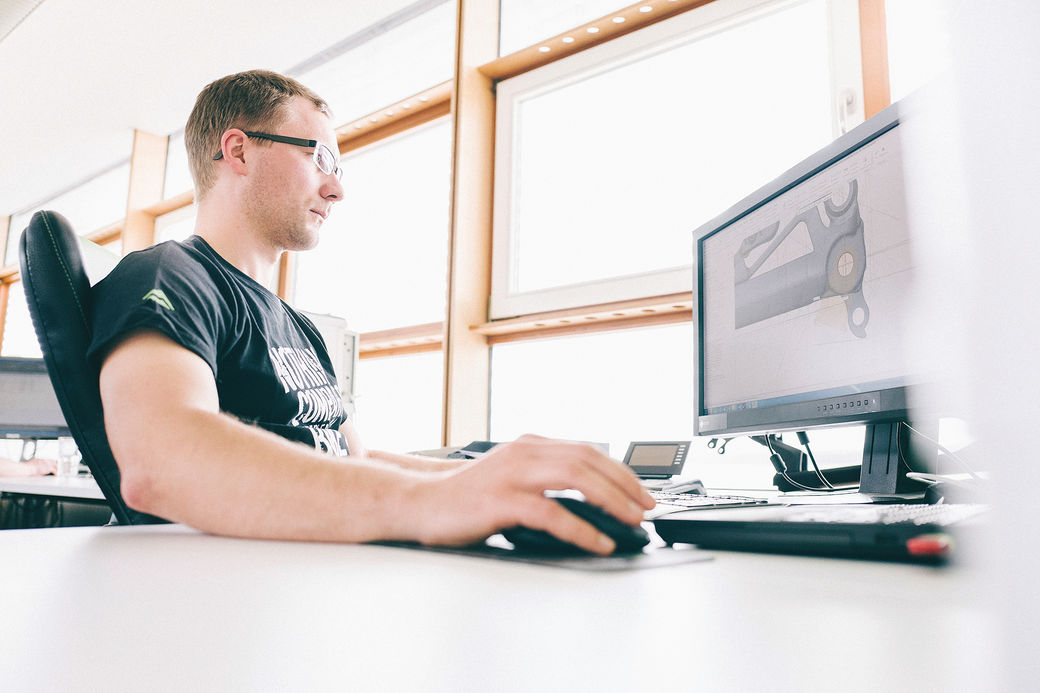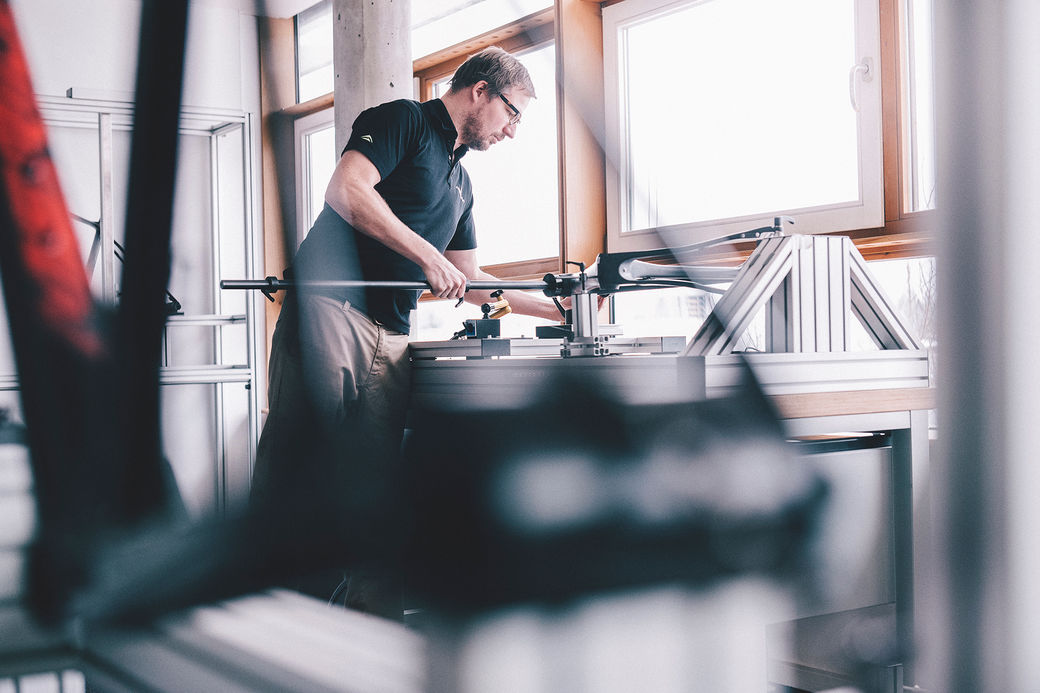 SICHERHEIT AN ERSTER STELLE:
Testen, testen und testen ist unsere oberste Maxime. Wir setzten alles daran, unseren Kunden das beste und sicherste Produkt zu liefern. An unseren eigenen Testeinrichtungen prüfen wir unsere Produkte über den Industrie-Standard hinaus. Außerdem arbeiten wir mit den besten externen Test-Laboren zusammen, um dem anspruchsvollsten Trail, dem steilsten Anstieg, der schwersten Zuladung oder dem zermürbenden Alltag zu widerstehen.
ES GIBT KEIN "ICH" IN "TEAM":
MERIDA Bikes werden noch immer größtenteils "von Hand" gefertigt, was sich zu allererst in unserem hochtalentierten Entwicklungsteam widerspiegelt. Angefangen bei Marathon Racern, begeisterten Bikepackern, bis hin zum Bahn-Spezialisten, dem Enduro Liebhaber, dem semiprofessionellen Rennradfahrer oder dem Ironman-Anwärter – alle Typen sind vorhanden.
Unser Team bringt morgens nicht nur Erfahrung und Fachwissen im jeweiligen Bereich mit zur Arbeit, auch die ungebrochene Liebe zum Fahrrad und das unbändige Verlangen noch bessere Bikes zu bauen ist essentieller Bestandteil. Es begleitet jegliche Schritte von der Entstehung eines neuen Bikes angefangen bei der ersten Konzeption, die verschiedenen Stationen des Entwicklungsprozesses bis hin zur Produktion. Die Entwicklung hört an dieser Stelle aber noch nicht auf. Kleine Verbesserungen oder Erweiterungen werden ständig geprüft und fließen, wenn möglich, mit ein.
Are you in the right place?
You have landed on the MERIDA
German (Switzerland)
website.
If you are looking for the international or another national website, then please select your region below.
Please note: Not all international models are available in your country. For further information, please contact your
local distributor
.