HANDMADE IN TAIWAN
BIKES SEIT 1972
Seit über 45 Jahre produzieren wir Bikes. Obwohl sich in der Zwischenzeit sehr vieles verändert hat, ist eines doch gleich geblieben: unsere Bikes werden immer noch von Hand hergestellt. Auch heute ist die damals von Firmengründer Ike Tseng ausgerufene Maxime, die Reputation von "Made in Taiwan" zu verbessern, unser Hauptziel.
Die Entwicklung eines neuen Bikes fängt mit unserem hochtalentierten Entwicklerteam an, das seinen Sitz im Technologiezentrum Deutschlands hat. Dort werden innovative Ideen, Konzepte und Trends für Neuentwicklungen zusammengebracht. Anschließend folgen unzählige Stunden am Zeichentisch, beim Modellieren und Ausmessen, bis letztlich der erste Prototyp in unserer Fabrik in Taiwan von Hand gefertigt wird. Bis unser Qualitätsanspruch dann erreicht ist, durchlaufen die Prototypen anschließend unzählige Teststufen. Parallel zu diesem Prozedere arbeitet unser Grafik- und Farbteam unermüdlich daran dem Bike eine perfekte Optik zu verleihen.
Mit großem Erfahrungsschatz auf dem Bike und vielseitigen Talenten, bringt unser bunt gemischtes Entwicklerteam Ideen und Trends aus allen Bereichen des Radfahrens zusammen.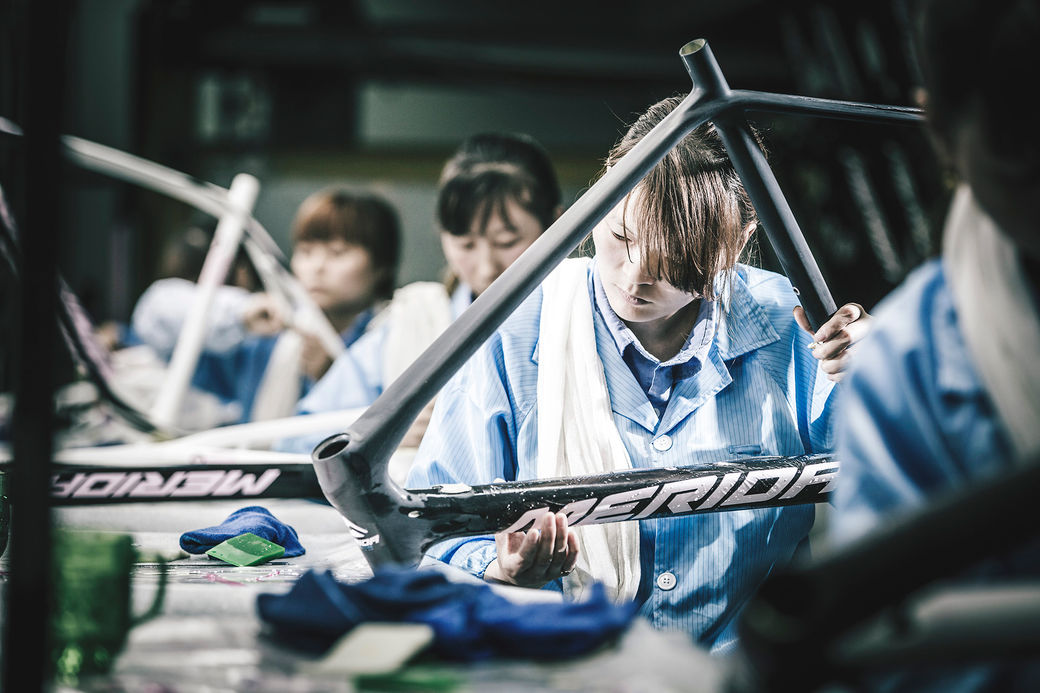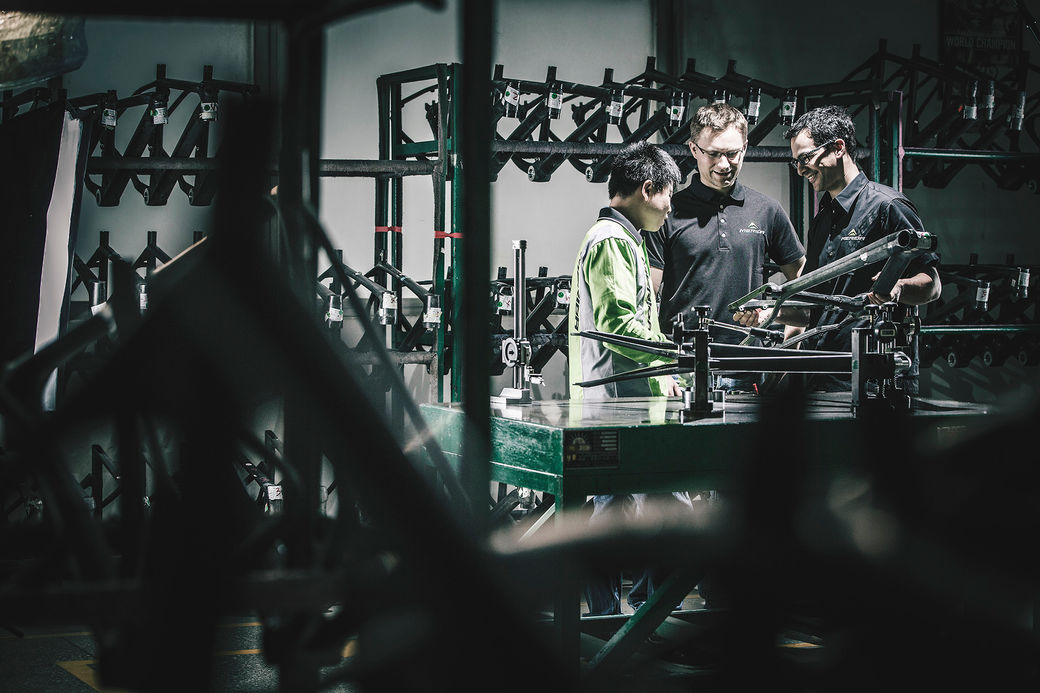 Doch ohne die vertrauensvolle Zusammenarbeit mit unserem erfahrenen Arm im taiwanesischen Hauptquartier, der Prototypen, Ideen und Konzepte in wirkliche Produkte und damit reale Bikes umsetzt, würden die Ideen des Entwicklerteams nicht weit reichen. Seit über 45 Jahren profitieren wir von der Erfahrung dieser deutsch-taiwanesischen Verbindung. Eine perfekte Kombination aus Design und Produktionspower, die sich am besten in der Qualität und Innovation unserer Produkte widerspiegelt.
Bevor ein Produkt in Serie geht, muss es ein strenges Testprozedere durchlaufen. An unseren eigenen Testeinrichtungen in Deutschland prüfen wir Produkte über den Industrie-Standard hinaus. Außerdem arbeiten wir mit den besten externen Test-Laboren zusammen, um dem anspruchsvollsten Trail, dem steilsten Anstieg, der schwersten Zuladung oder dem zermürbenden Alltag zu widerstehen. Sobald unser Produkte dann Serienreife erlangen garantieren konsequente Qualitätskontrollen und ein stetiges Einbinden von Fertigungsingenieuren, dass diese das Qualitäts-Siegel "Handmade in Taiwan" auch mit Stolz tragen können.
Die unumstrittene Liebe zum Fahrrad und das unbändige Verlangen noch bessere Bikes zu bauen treibt sowohl unser Entwicklungsteam in Deutschland als auch unsere Produktion in Taiwan an.
Are you in the right place?
You have landed on the MERIDA
German (Switzerland)
website.
If you are looking for the international or another national website, then please select your region below.
Please note: Not all international models are available in your country. For further information, please contact your
local distributor
.