German Engineering & Design
We design, we test, we build, you ride.
Our Dynamic Team
Our young and enthusiastic R&D team live, breathe and, unsurprisingly, ride bikes all day long. Creating a bike is very much a team effort with each member contributing a specific skill set with everything coming together in the end.
The journey to the shop floor incorporates conceptual planning, integrating colour and graphics into the mix, prototype development and testing, refining pre-production models and - finally - production.
The emphasis on quality throughout culminates in our Lifetime Frame Warranty (applies to original purchaser of bikes manufactured since 2011. 120kg weight limit, including equipment; 140kg on e-Bikes).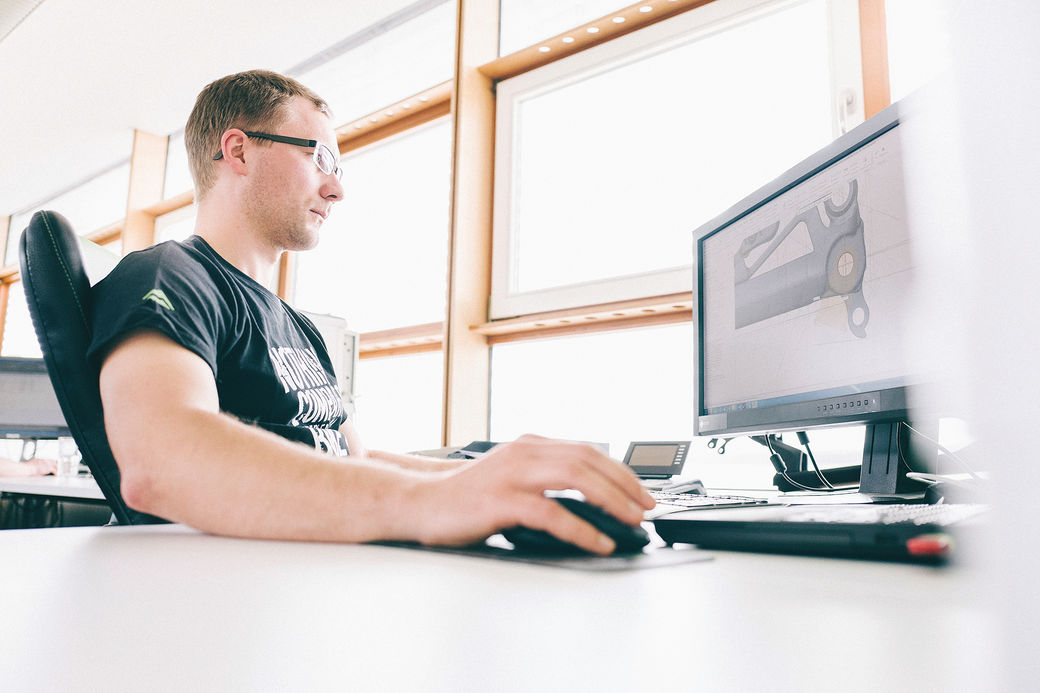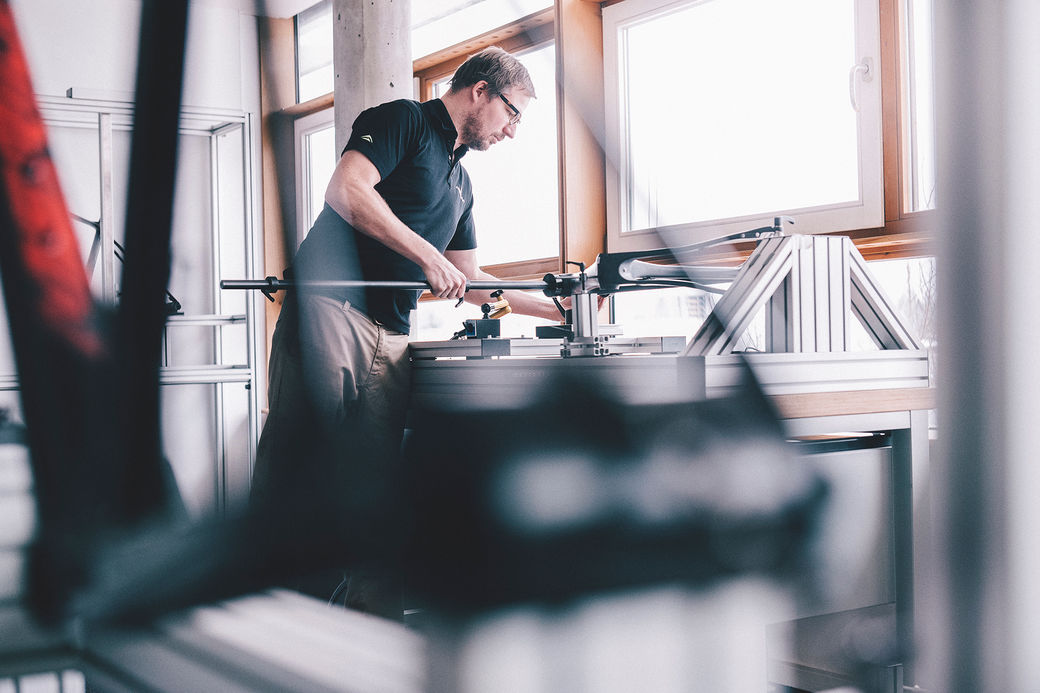 Better Safe Than Sorry!
Testing, re-testing and testing again are crucial to our process. We are doing everything we can to provide our customers with the safest, most refined bikes possible. e-Bikes bring even more stringent testing requirements into play. Our in-house labs push our products beyond the industry standards.
We work with the top external test laboratories to ensure that Merida bikes can withstand the most demanding trails, the steepest climbs, the heaviest loads, the fastest races and years of commuting.
There's No 'I' In Team
Merida bikes are still very much 'made by hand.'
The process starts with the individuals in our highly skilled R&D team. From marathon racer to track specialist or Enduro lover and from semi-professional road racer to ironman competitor, our team share the desire to improve our bikes each year.
But the development does not stop there; we collaborate with our componentry suppliers, our Pro team and global distributors to drive ongoing improvements and upgrades to our range.
Our e-Bikes have been developed through a very close partnership with Shimano, ensuring that new frames and motors are created simultaneously to optimise performance.