Although Merida manufacture on a massive scale and distribute globally, we are able to talk directly to the key people and make things happen.
In 2019 the UK sales team and some of our biggest customers took a trip to the global launch event in Germany. After plenty of bike riding we met up with MTB Product Manager, Rey, and over a few beers defined a wish list for a perfect UK bike - A trail focussed 29er with 140mm fork, 1 x transmission, boost standard bolt through axles and a dropper post.
Then it was over to Rey, a very handy rider, to develop the ideas into a workable bike.
The slack enduro inspired 65.5° head angle and 140mm fork deliver a fun, confidence inspiring bike.
The long reach and short seat tube provide plenty of space to manoeuvre and a really low stand over height. We use long dropper posts to achieve the short seat tube.
The geometry means that, depending on your riding style, most sizes work for most body sizes. There's a choice between crazy fast or super agile; for speed take the longer size, for agility take a shorter size.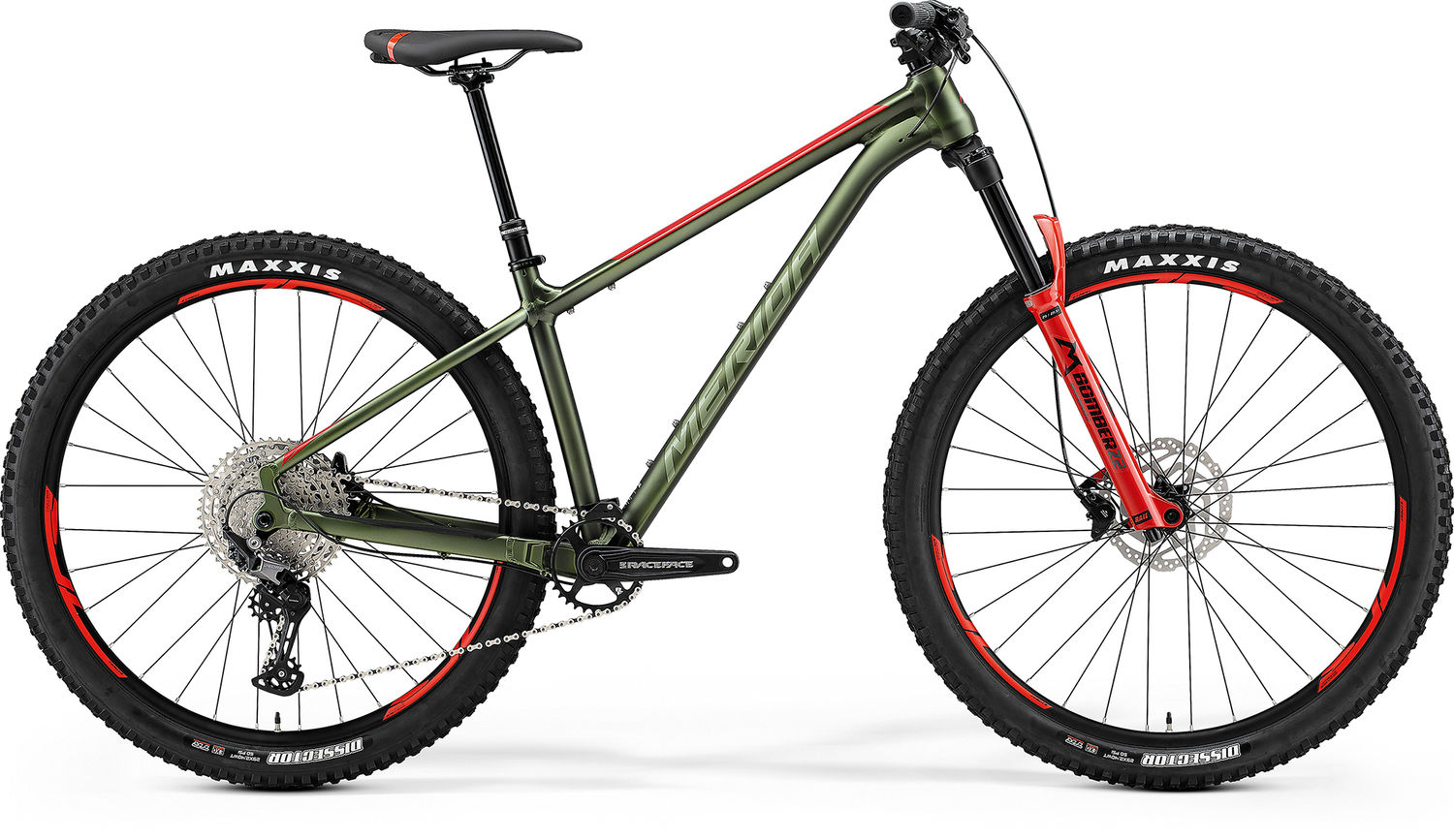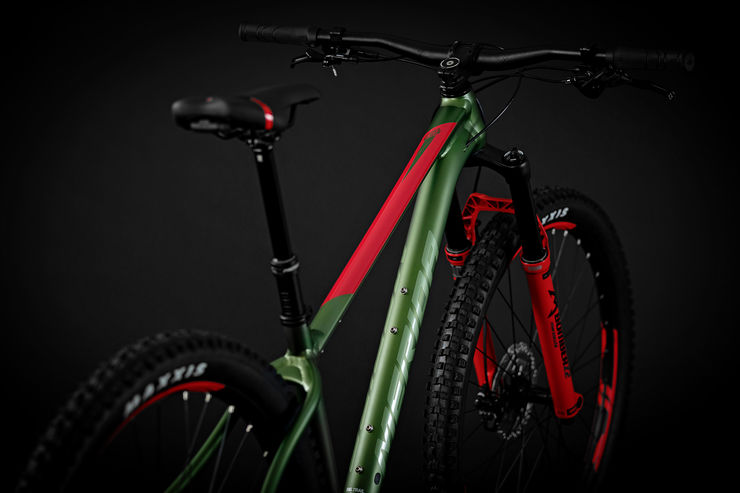 Modern Trail Geometry
A long reach, paired with a slack 65.5° head angle and a steep seat angle make our Big Trail a solid descender, even when the trail is littered with roots and rocks. The central seating position over the bottom bracket assists when climbing.
The extra short seat tube and low stand over height create space to manoeuvre the bike when the trail gets tough, also allowing for long travel dropper posts.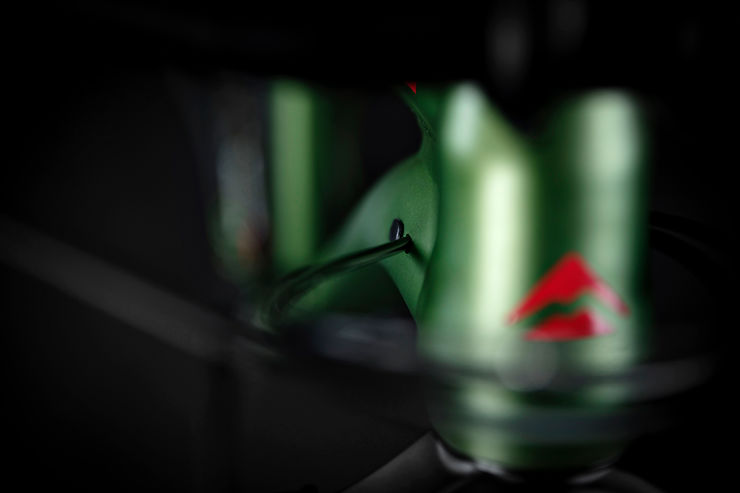 Internal Cable Routing
Cables are routed through the frame, entering and exiting through smooth sockets. The bike looks neat and the cables are protected from moisture and dirt. Win-win!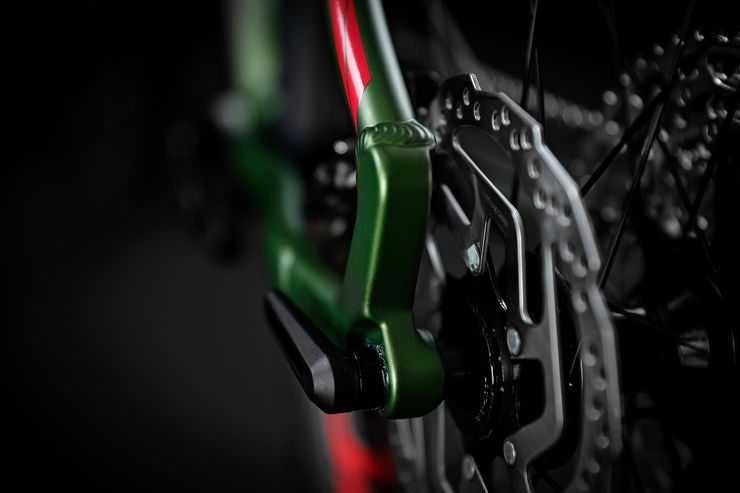 Boost Technology
The entire Big Trail range offers Boost technology at the front and rear.
The shallower axle standard of 110 mm (front) and 148 mm (rear) allows for a wider spoke angle, resulting in a stiffer and stronger wheel.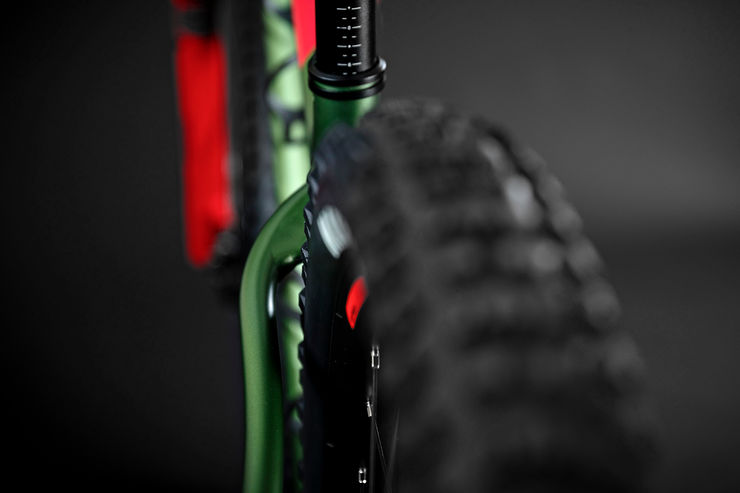 Tyre Clearance
Our Big Trail rolls on 29er wheels with tyre clearance so you can fit up to 2.5" trail tyres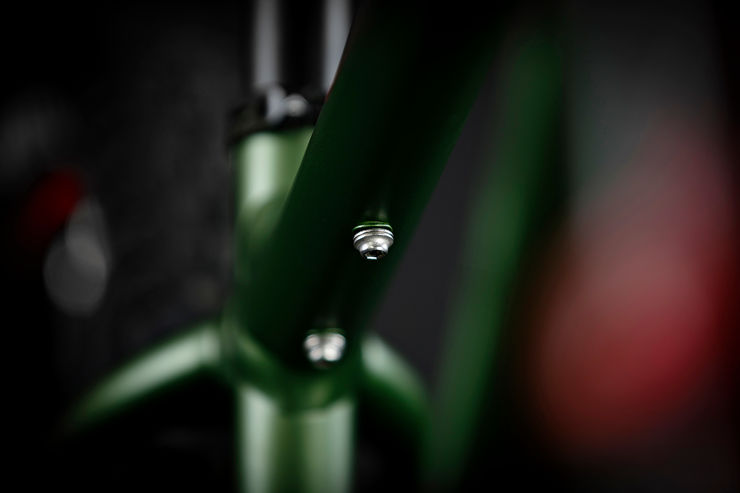 Trail Mount
Positioned underneath the top tube/seat tube junction, this ingenious fixing point makes fitting an additional tool or a pump a breeze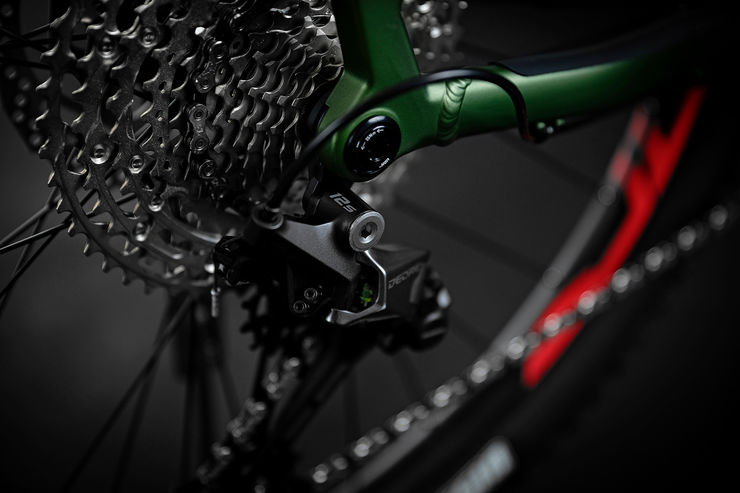 SRAM UDH HANGER
The Sram UDH hanger is perfect when the going gets rough. Offering unparalleled derailleur protection; it rotates rearward in the event of an impact.