THE NEW TIME WARP TT
The stiffest, lightest and fastest MERIDA designed TT bike yet.
WIND TUNNEL TESTING
Integrated Carbon Cockpit
Minimising aerodynamic drag is the toughest challenge in time trial racing. Our new full carbon one-piece design contributes towards the aerodynamic and weight saving advantages of the new Time Warp TT.
The new cockpit is available in two different sizes for perfect adjustability.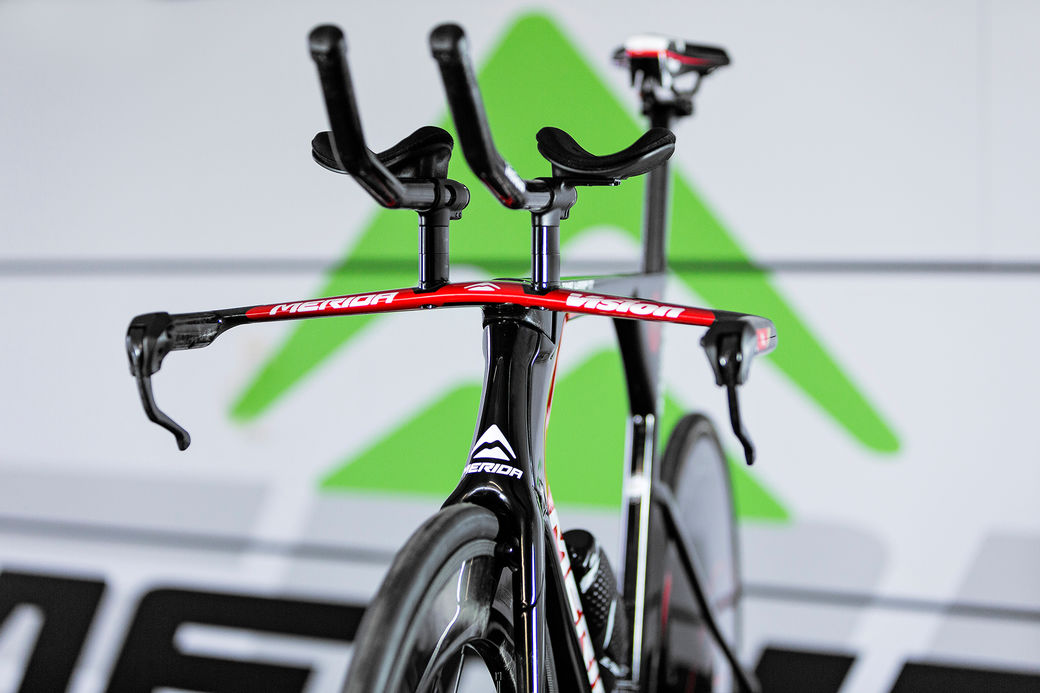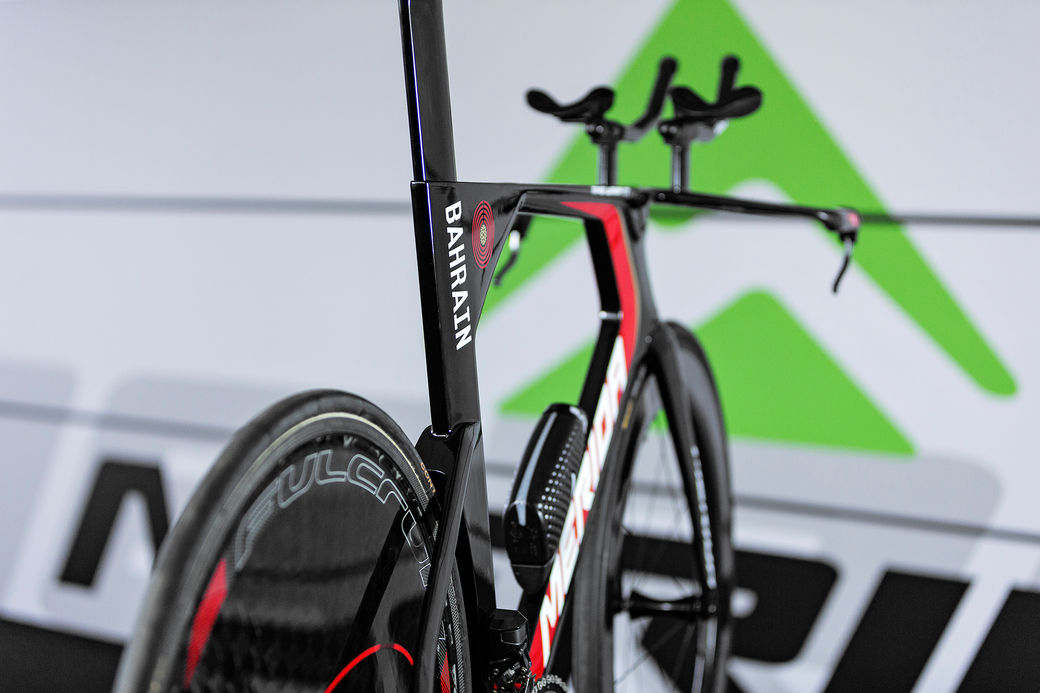 Weight Optimisation
The weight of the bike plays a crucial role on demanding time trial courses.
Our designers were able to reduce the overall weight of the Time Warp TT by 400g in comparison to its predecessor. This was achieved by losing 200g from the cockpit and a further 200g from the frame through refining the carbon layup.
New Brake Cover Housing
Eliminating drag was a key target when designing the new Time Warp TT.
Creating a new housing to hide both the centre-pull front and the rear brakes we were able to reduce the aerodynamic drag by a further 3 Watts without impacting brake performance.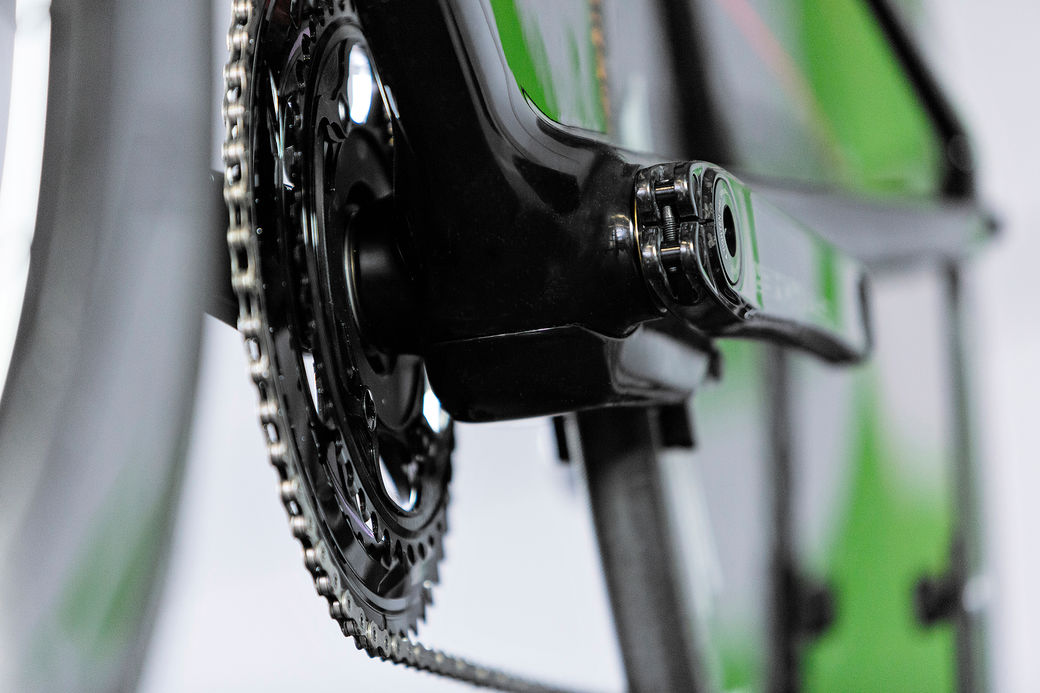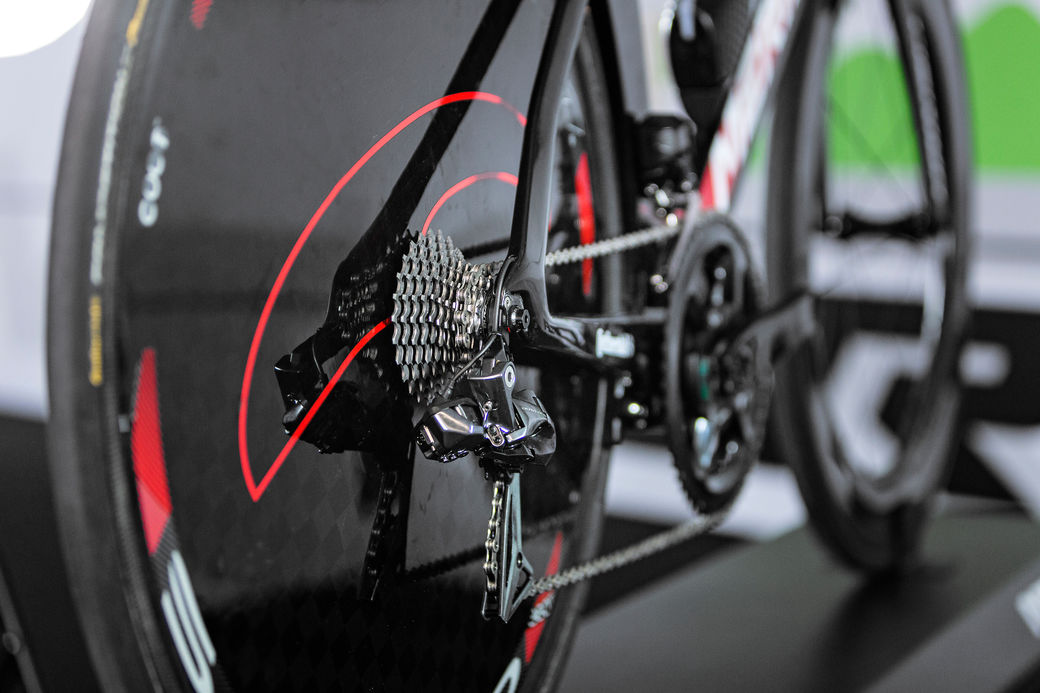 Cable Integration
Complete integration of electronic gear and brake cables contributes to outstanding aerodynamic performance across the board.
Integrated Di2 Junction Box
The centrally located junction box is positioned within the main frame, above the bottom bracket, allowing for easy access, charging and servicing.