Wind Tunnel Testing
Time trial is a game of marginal differences and marginal gains. Discover how our new Time Warp TT has become one of the fastest bikes on today's TT circuit.
Discover the Time Warp TT
The Time Warp TT
Even the smallest change can make a noticeable difference in time trial success. The Bahrain Merida Pro Cycling Team ride the Time Warp TT.
When cheating the wind, it's crucial to reduce aerodynamic drag to minimise resistance for the rider. Countless hours of wind tunnel testing help refine the design.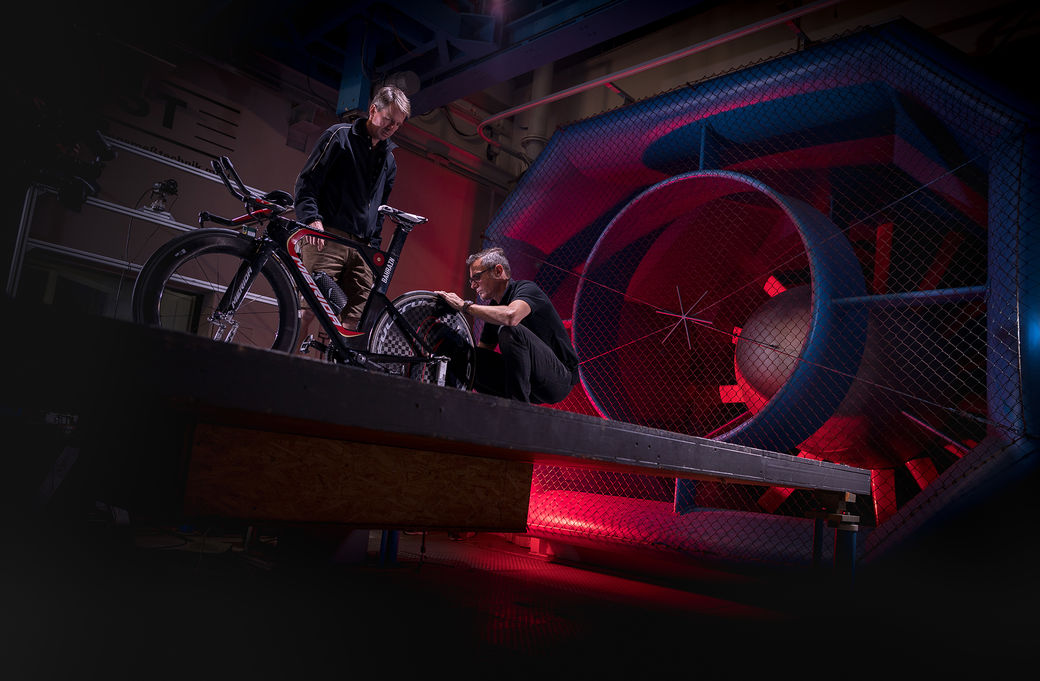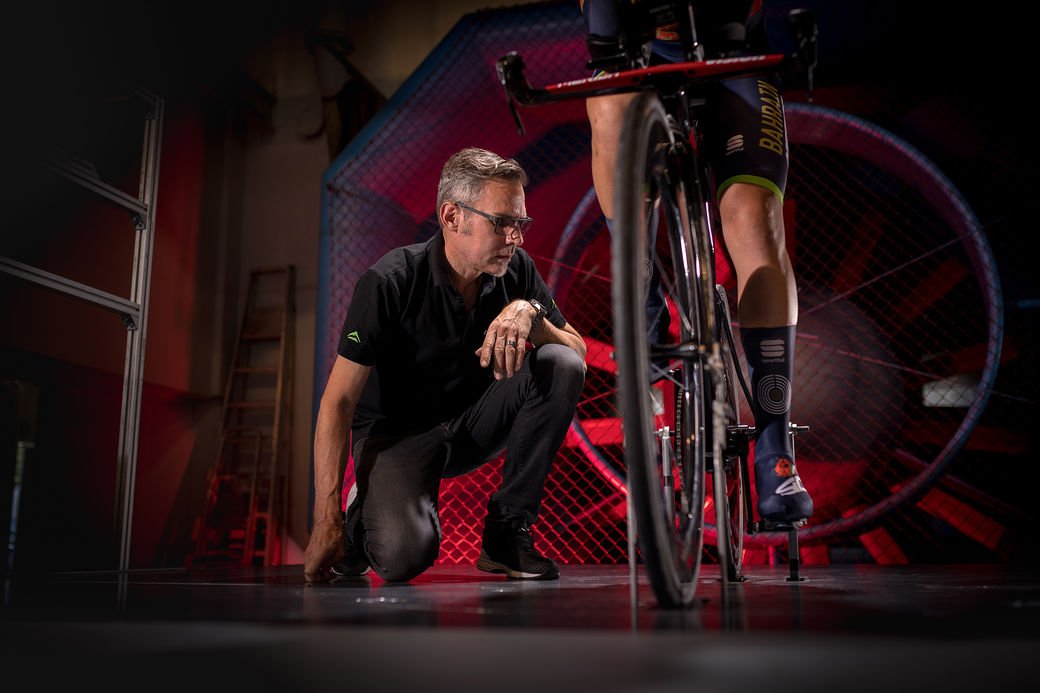 A Completely New Bike
The new iteration of the Time Warp TT is around 400g lighter than its predecessor, offering an overall advantage of 9 Watts. This has been achieved through computer modelling and wind tunnel testing.
Fine Tuning & A Perfect Position
Creating the perfect union of man and machine is a key focus when testing bikes in a wind tunnel. The goal is achieving a perfect balance between a sustainable riding position and minimal air resistance. Small adjustments to the cockpit position and setup can deliver noticeable differences.