material: carbon
150mm suspension travel
27.5x2.8" max. wheelsize
148x12mm axle standard
intube
max. 630 Wh
frame size
XS, S, M, L, XL
Air
160mm suspension travel
Tapered
51mm fork offset
29x2.6" max wheelsize
material: aluminium
35mm diameter
0° stem angle
GoPro & Supernova mount
40 mm all sizes
derailleur (r)
Shimano XT RDM8100 Shadow+ 12
shifter front
Shimano SL -MT500-IL
shifter rear
Shimano XT M8100 12
30.9mm diameter
0mm setback
XS 125mm travel seatpost - S/M 150mm travel seatpost - L/XL 170mm travel seatpost
seat clamp
MERIDA EXPERT clamp
29mm inner width
material: aluminium
Tubeless ready (tubeless tape and valves not included)
29x2.5 "
fold
TR DD 3C MaxxGrip
27.5x2.5"
fold
TR DD Dual
110x15mm width front hub
32 spoke holes
Centerlock
148x12mm width rear hub
36 spoke holes
Centerlock
including removeable lever, 6/4mm allen key
light front
LEZYNE E-BIKE POWER STVZO E115, reverse MERIDA Custom Mount
light rear
USB REAR Light CG-214RG
fender
C093-02F + C093-02R
battery
Shimano E8036 630Wh / E8035 504Wh XS
weighed with 29" wheels and at frame size M, without pedals, incl. lights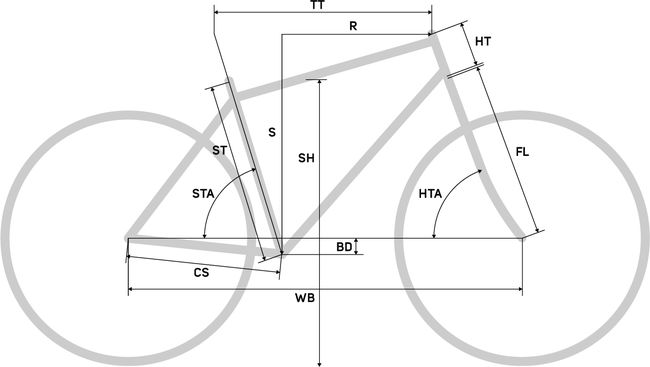 | | | | | | |
| --- | --- | --- | --- | --- | --- |
| Frame Size | XS | S | M | L | XL |
| Tyre Sizes | 29/27.5" | 29/27.5" | 29/27.5" | 29/27.5" | 29/27.5" |
| ST seat tube [mm] | 405 | 420 | 440 | 470 | 500 |
| TT top tube [mm] | 563 | 584 | 605 | 629 | 652 |
| CS chain stay length [mm] | 439.5 | 439.5 | 439.5 | 439.5 | 439.5 |
| HTA head tube angle [°] | 65.5 | 65.5 | 65.5 | 65.5 | 65.5 |
| STA seat tube angle [°] | 75.5 | 75.5 | 75.5 | 75.5 | 75.5 |
| BD bottom bracked drop [mm] | 17.5 | 17.5 | 17.5 | 17.5 | 17.5 |
| HT head tube [mm] | 110 | 115 | 120 | 135 | 150 |
| FL fork length [mm] | 571 | 571 | 571 | 571 | 571 |
| R reach [mm] | 400 | 420 | 440 | 460 | 480 |
| S stack [mm] | 628.5 | 633 | 637.5 | 651.5 | 665 |
| WB wheel base [mm] | 1168 | 1190 | 1212 | 1238.5 | 1265 |
| SH stand over height [mm] | 742 | 737 | 733 | 740 | 754 |
| | | | | | |
| --- | --- | --- | --- | --- | --- |
| No. | Item-No. | Name | Info | Pieces | Torque NM |
| 1 | A2294000162 | WASHER | OD21.1mm ID15.1mm H3mm | 2 | |
| 2 | A2221000043 | BEARING | 3802V-2RS OD24mm ID15mm W7mm | 2 | |
| 3 | A2300000263 | BOLT | M10x1 OD15mm L64mm | 1 | |
| 4 | A2300000264 | SCREW | M10x1 L20mm | 1 | 16~18 |
| 5 | A2300000364 | SCREW | M6x1 L13.5mm | 1 | 10~12 |
| 6 | A2300000356 | BOLT | M6x1 OD10mm L51.5mm | 1 | |
| 7 | A2035000014 | LINK | | 1 | |
| 8 | A2221000034 | BEARING | 6800V-2RS OD19mm ID10mm W5mm | 2 | |
| 9 | A2300000235 | CREW | M10x1 L15mm | 2 | 14~16 |
| 10 | A2294000093 | WASHER | OD15mm ID10.1mm H3mm | 2 | |
| 11 | A2221000035 | BEARING | 6801V-2RS OD21mm ID12mm W5mm | 2 | |
| 12 | A2300000266 | SCREW | M8x0.75 L16mm | 1 | 12~14 |
| 13 | A2300000265 | BOLT | M8x0.75 OD12mm L68mm | 1 | |
| 14 | A2294000023 | WASHER | OD15mm ID12mm H3mm | 2 | |
| 15 | A2294000099 | WASHER | OD17.5mm ID12.1mm H2mm | 4 | |
| 16 | A2221000039 | BEARING | 12214V-2RS OD21mm ID12mm W4mm | 8 | |
| 17 | A2300000433 | BOLT | M8x0.75 OD12mm | 4 | |
| 18 | A2300000434 | SCREW | M8x0.75 L14mm | 4 | 12~14 |
| 19 | A2300000536 | SCREW | M4x0.7 L8mm | 1 | 2~4 |
| 20 | A2311000067 | RD-HANGER | DH-057 | 1 | |
| 21 | A2300000185 | SCREW | M3x0.5 L20.5mm | 2 | 2~4 |
| | | SMALL PARTS | see pdf file | | |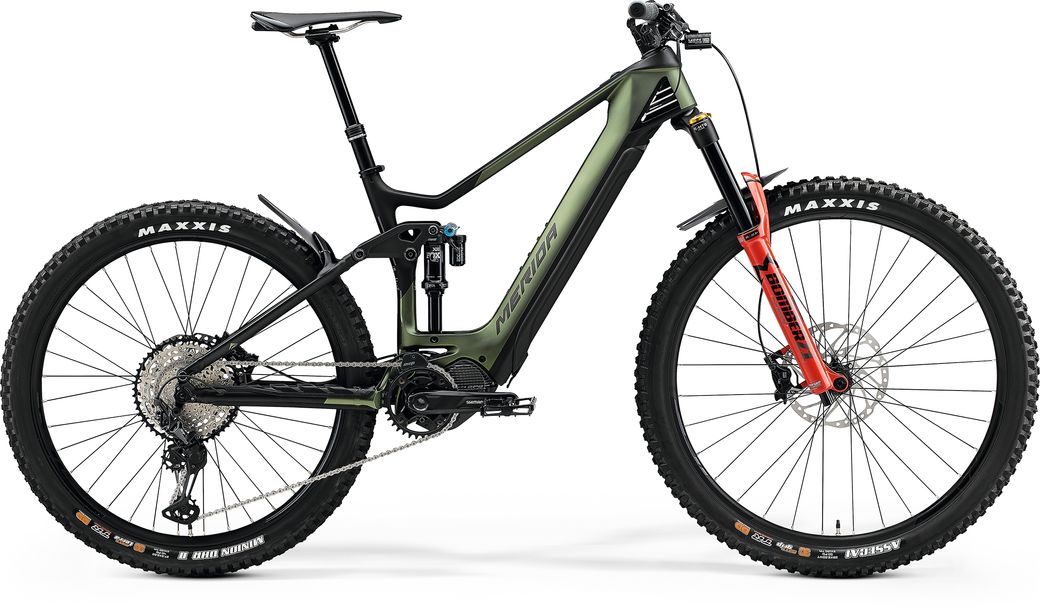 Comes equipped with the new EP8 motor from Shimano STePS. It offers an increased performance of 85 Nm, less weight, a further reduction in size and less friction. On top of that, the new internal battery offers an extended range and super-fast charging capabilities.
First introduced in 2015, the e-bike version of the 'Internal Block' is incorporated directly into the frame and prevents the fork crown from hitting the frame in case of a crash or an extreme steering angle. As an extra protection, there are additional rubber bumpers on the frame to avoid any frame damage from the fork crown.
The eONE-SIXTY features a perfectly positioned satellite on/off switch, at the head tube end of the top tube, and a well-protected satellite charging port, positioned in the main frame triangle, just above the motor.
To give the e-full suspension bikes precise steering, fantastic 'rolling over obstacles' behaviour yet maximum traction, we have combined a 29er front wheel with a 2.5" tyre and a 650B rear wheel, equipped with a slightly wider 2.6" tyre. The perfect combination of precision, playfulness and traction.
Specifically located openings on the carbon models near the head tube which work like a chimney and allow the warm air to dissipate to guarantee the optimum operating temperature of the internal battery. The 'Thermo Gate' enables the battery to perform at its best, in any condition.
Due to the integrated battery, we were able to offer water bottle cage fixing points, allowing bottles or accessories like a lock or pump to the frame to be fitted into the main frame triangle. Great if you want to keep your back free of hydration packs and backpacks.
These models are available in two different frame options. A carbon front end combined with a 6061 aluminium rear end, or a more budget-friendly all-aluminium chassis.