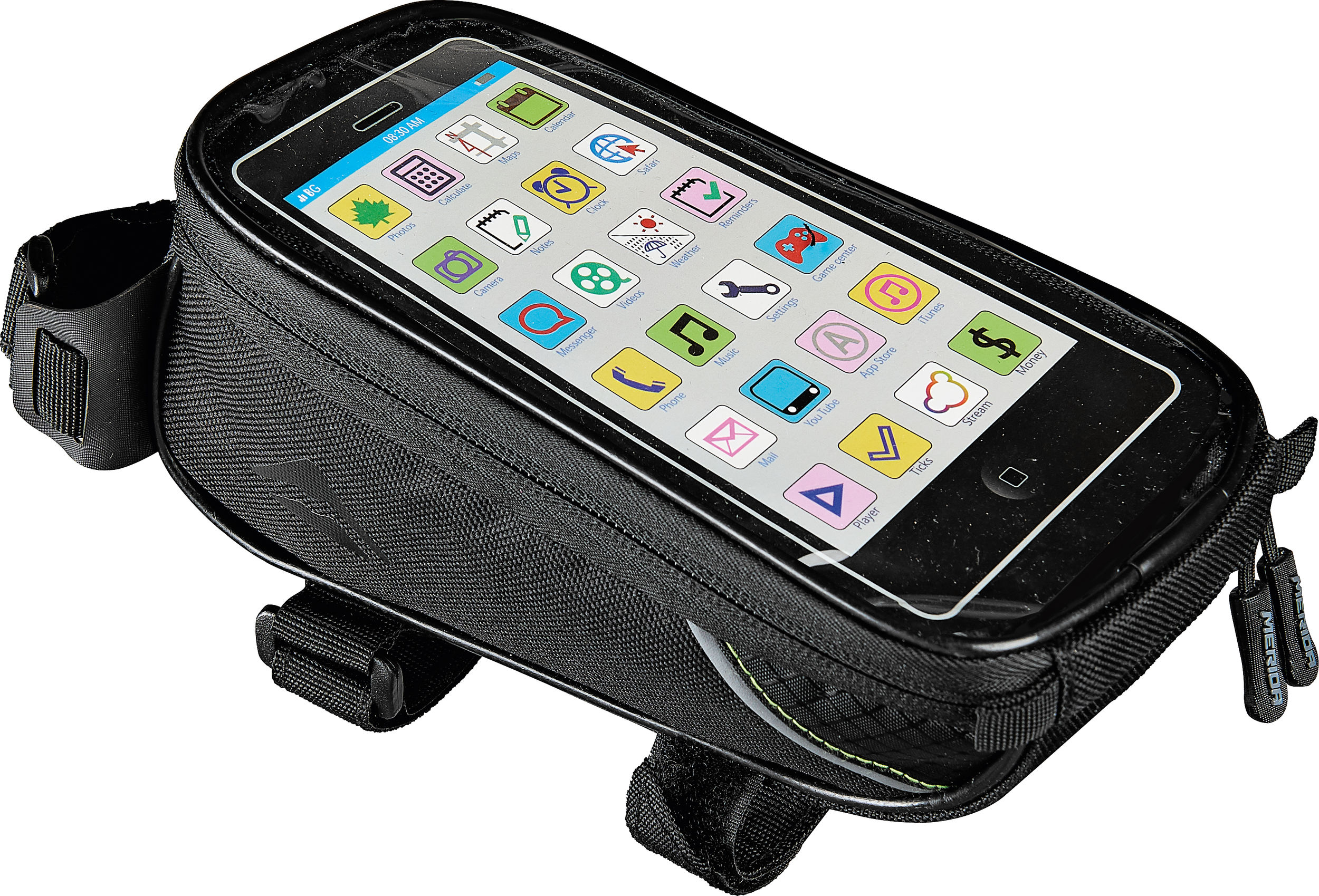 SMARTPHONE TOUCHSCREEN Top Tube
Black
A top-tube mounted frame bag that keeps your smartphone and essentials close at hand.
The MERIDA BAG SMARTPHONE TOUCHSCREEN is available in 3 sizes and places your smartphone on your top tube, in easy reach and in a perfect position for navigation. The waterproof material guarantees your gear will be safe in all conditions and multi-layer padding wards off any bumps and scrapes. The viewing window is touch-screen compatible, allow full use of your phone whilst being safely packed away.
Alongside a phone, the SMARTPHONE TOUCHSCREEN pack also has room for a number of small items such as snacks, keys or a battery pack.
| | | | |
| --- | --- | --- | --- |
| Item-No. | 2276004187 | 2276004198 | 2276004206 |
| Size | M | L | XL |
| Volume | 1.0 l | 1.0 l | 1.0 l |
| Height | 7.5 cm | 7.5 cm | 9.5 cm |
| Length | 17 cm | 17 cm | 18 cm |
| Width | 9 cm | 9 cm | 9 cm |
| Weight | 114 g | 106 g | 104 g |
| Material | 600D.Polyester | 600D.Polyester | 600D.Polyester |