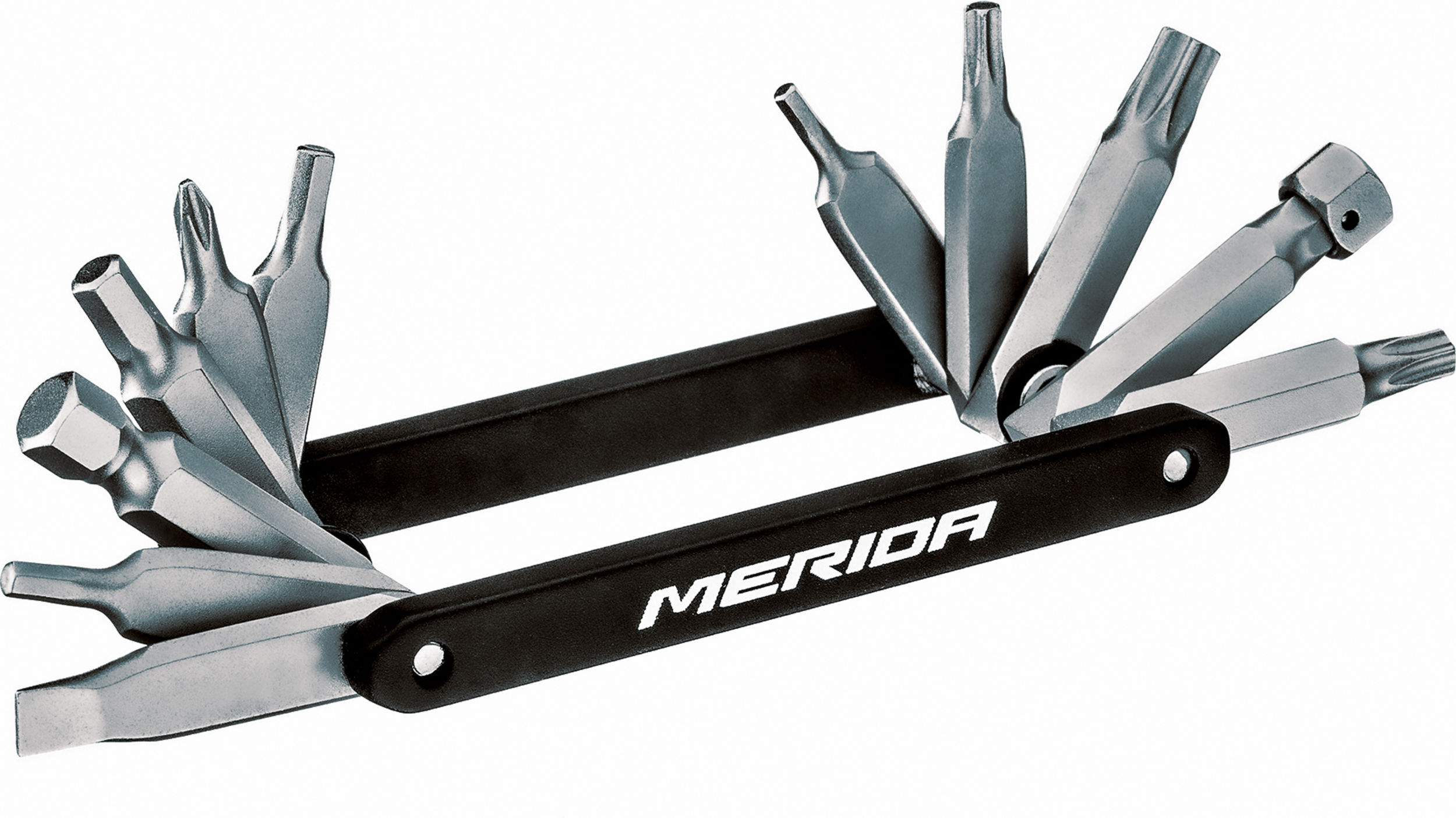 Tool MINI Mini Tool
Black, grey
Our smallest and lightest multi-tool.
The MERIDA MINI TOOL MINI weighs just 80 g and packs in 11 tools for all of your basic repairs on the roads and the trails. Made from precise and durable aluminium, the MINI TOOL has 2/2.5/3/4/5/6/8 mm Allen keys, cross and flat-head screwdrivers and T1-/T25/T30 Torx keys. It comes supplied with a neoprene sleeve.
The MINI TOOL is designed to work with the MERIDA TOOL BOX V-MOUNT.
Are you in the right place?
You have landed on the MERIDA
International
website.
If you are looking for the website of your national distributor, then please select your region below.
Please note: Not all international models are available in your country. For further information, please contact your
local distributor
.