Bolsa HOOK AND LOOP de sillín
Black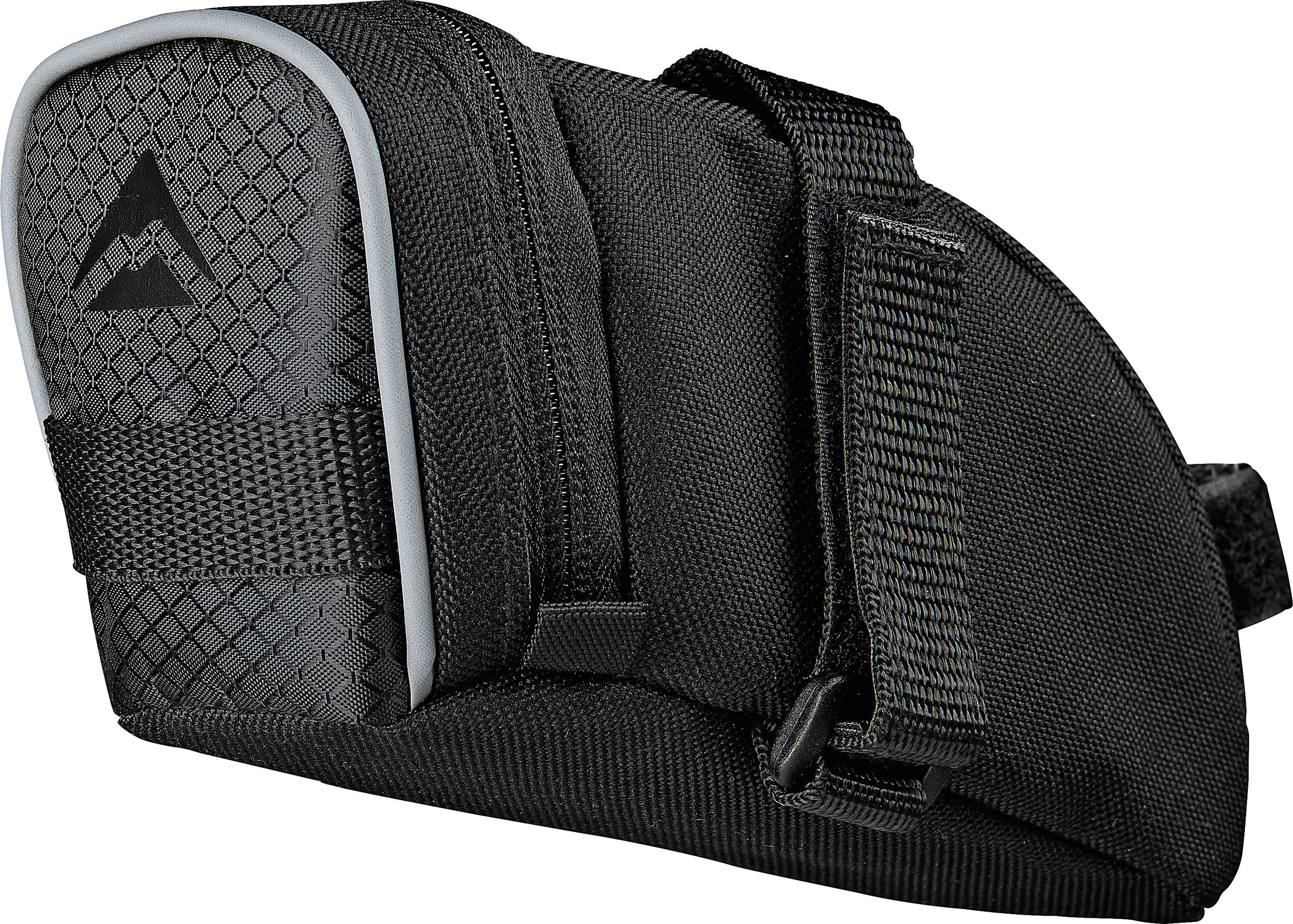 Una bolsa de sillín súper conveniente que garantiza que tendrás esos elementos esenciales imprescindibles a mano.
La bolsa MERIDA SADDLEBAG HOOK AND LOOP es una bolsa resistente a las salpicaduras, ligera y diseñada para elementos esenciales como cámaras de aire o cartuchos de CO2. Tiene elementos reflectantes y un soporte para una luz LED para ayudarlo a mantenerse seguro e incluye un bolsillo secundario con un llavero para artículos más pequeños.
Disponible en tamaños pequeño, mediano, grande y extragrande, la SADDLEBAG es lo suficientemente espaciosa como para guardar su equipo y garantiza que no se interponga en su camino.
La bolsa SADDLEBAG HOOK AND LOOP se monta mediante una correa de velcro universal y fácil de usar. La instalación y el ajuste no requieren herramientas, simplemente se fijan a los rieles de su sillín.
Especificaciones
| | | | |
| --- | --- | --- | --- |
| Ancho | 6 cm | 6 cm | 8 cm |
| Longitud | 12 cm | 14.5 cm | 18 cm |
| Volumen | 0.5 l | 0.5 l | 1.0 l |
| Altura | 6.5 cm | 6.5 cm | 8 cm |
| Talla | S | M | L |
| Material | 600D.Polyester/Square | 600D.Polyester/Square | 600D.Polyester/Square |
| Peso | 80 g | 86 g | 100 g |
| Item-No. | 2276004121 | 2276004143 | 2276004165 |