GERMAN ENGINEERING AND DESIGN
LE DÉVELOPPEMENT DE LA NOUVELLE GÉNÉRATION DE VÉLOS
BEAUCOUP DE CUISINIERS NE SPOILENT PAS:
Notre jeune et enthousiaste équipe de développement vit et (sans surprises) fait du vélo… tous les jours. Concevoir un vélo est essentiellement un travail d'équipe dans lequel de nombreux individus intègrent leurs compétences spécifiques. De la conception aux premiers prototypes, en passant par l'intégration des couleurs et des graphiques dans le concept global, à la phase de production et finalement jusqu'au vélo final dans les magasins de votre revendeur MERIDA.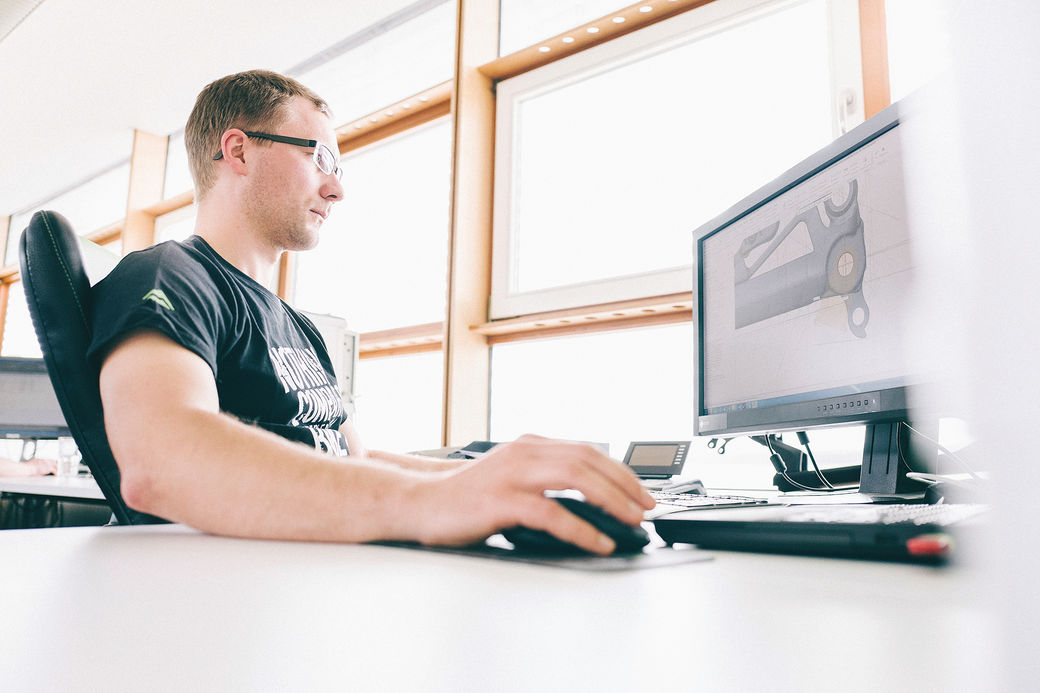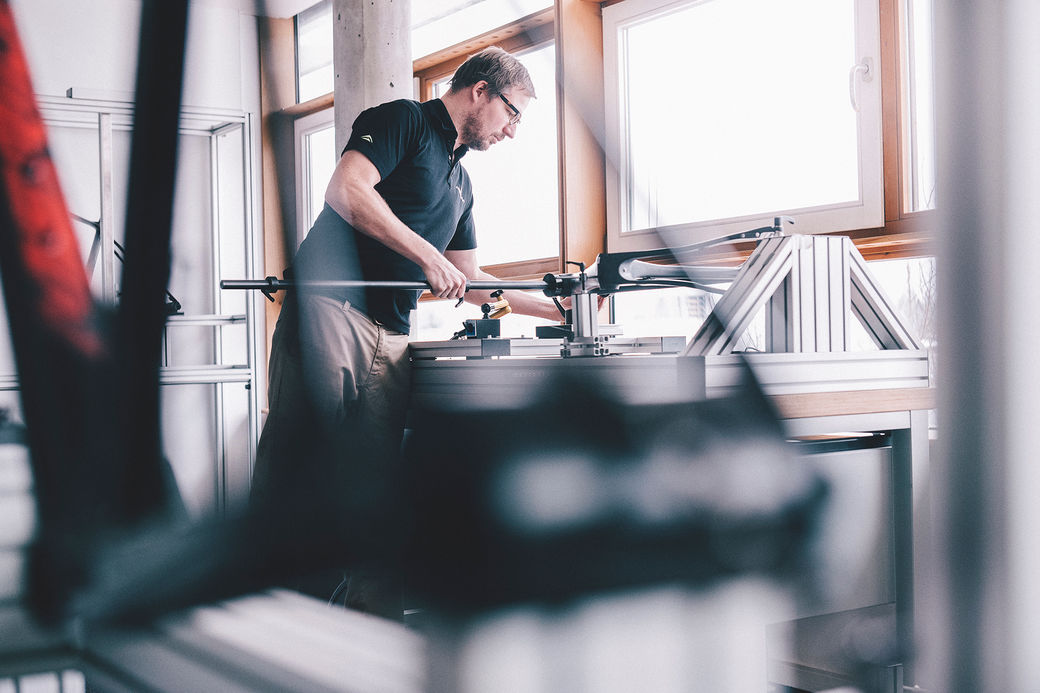 SECURITE EN PREMIER LIEU:
Tester, tester et est notre première maxime. Nous mettons tout en oeuvre pour offrir à nos clients le meilleur produit et le plus sûr possible. Dans nos "installations tests", nous testons nos produits au-delà des normes de l'industrie et nous travaillons avec les meilleurs laboratoires de tests externes pour s'assurer de résister aux Trails les plus exigeants, aux montées les plus raides, à la charge la plus lourde ou à la routine quotidienne la plus exténuante.
DANS LE MOT "EQUIPE", IL N'Y A PAS LA NOTION DE "JE"
Les vélos MERIDA sont encore beaucoup conçus "à la main" et le processus de départ réunit différentes connaissances de haut niveau des membres de l'équipe de développement. Du coureur de marathon passionné, du spécialiste à l'amateur d'Enduro, du coureur semi-professionnel au compétiteur Ironman, les membres de notre équipe R & D apportent non seulement leur expérience et leurs connaissances dans leurs domaines respectifs pour travailler le matin mais intègrent cet amour incontesté pour le vélo et ce désir imparable de concevoir un vélo toujours meilleur. Notre équipe accompagne la naissance d'un nouveau vélo de la première phase de conception jusqu'à la phase de développement, en passant par le processus de conception. Mais le développement ne s'arrête pas là, car de petites améliorations et des mises à niveau sont constamment observées et intégrées lorsque cela est possible.
Are you in the right place?
You have landed on the MERIDA
French (Switzerland)
website.
If you are looking for the international or another national website, then please select your region below.
Please note: Not all international models are available in your country. For further information, please contact your
local distributor
.