HANDMADE IN TAIWAN
VELOS FAITS MAIN A TAÏWAN DEPUIS 1972
Nous fabriquons des vélos depuis plus de 45 ans et, bien que beaucoup de choses aient changé au fil des ans, nous fabriquons toujours nos vélos à la main. Notre fondateur, Ike Tseng tenait beaucoup à améliorer la réputation et la qualité des vélos "made in Taïwan" et c'est notre principal objectif encore aujourd'hui.
La création d'un nouveau vélo commence avec notre équipe R&D hautement qualifiée, basée au coeur de la technologie allemande, où de nouvelles idées, concepts et tendances s'inscrivent dans les contours d'un nouveau vélo. A partir de là, il passe par d'innombrables étapes de dessin, modélisation et mesures avant que les premiers prototypes ne soient fabriqués et soudés dans notre usine à Taïwan. Ces prototypes passent de nombreuses étapes de tests et d'affinage, jusqu'à ce que l'objectif final soit atteint. Parallèlement à ce processus, notre équipe de graphisme et de couleurs travaille sans relâche pour donner au vélo le look parfait. Notre équipe R&D est un mélange coloré de compétences et de coureurs apportant des expériences, des idées et des tendances de tous les aspects du cyclisme.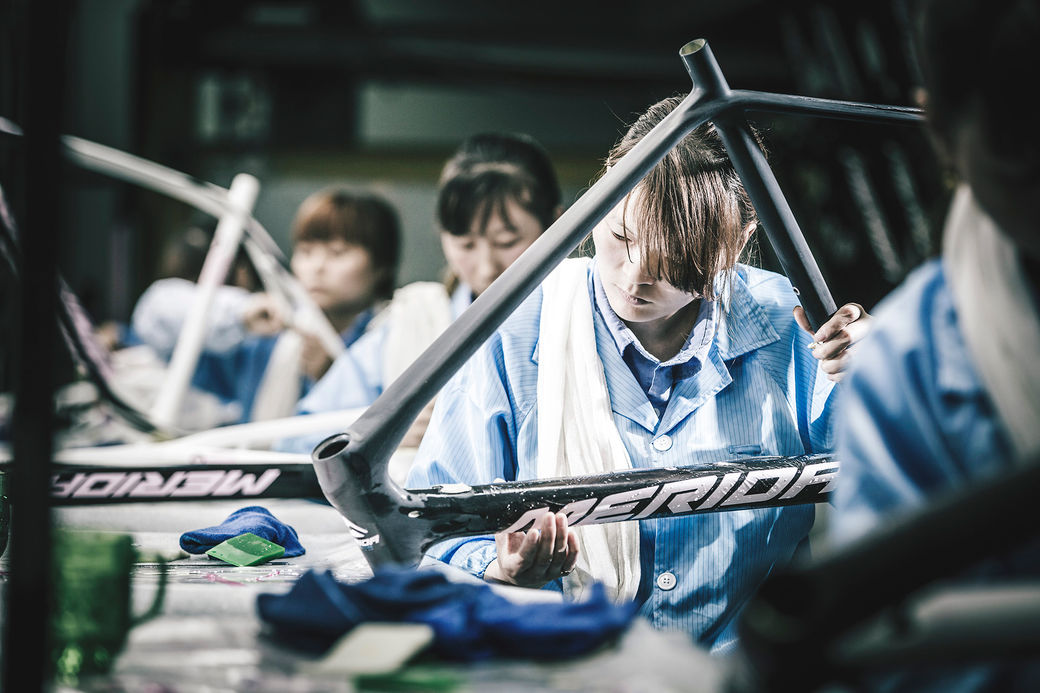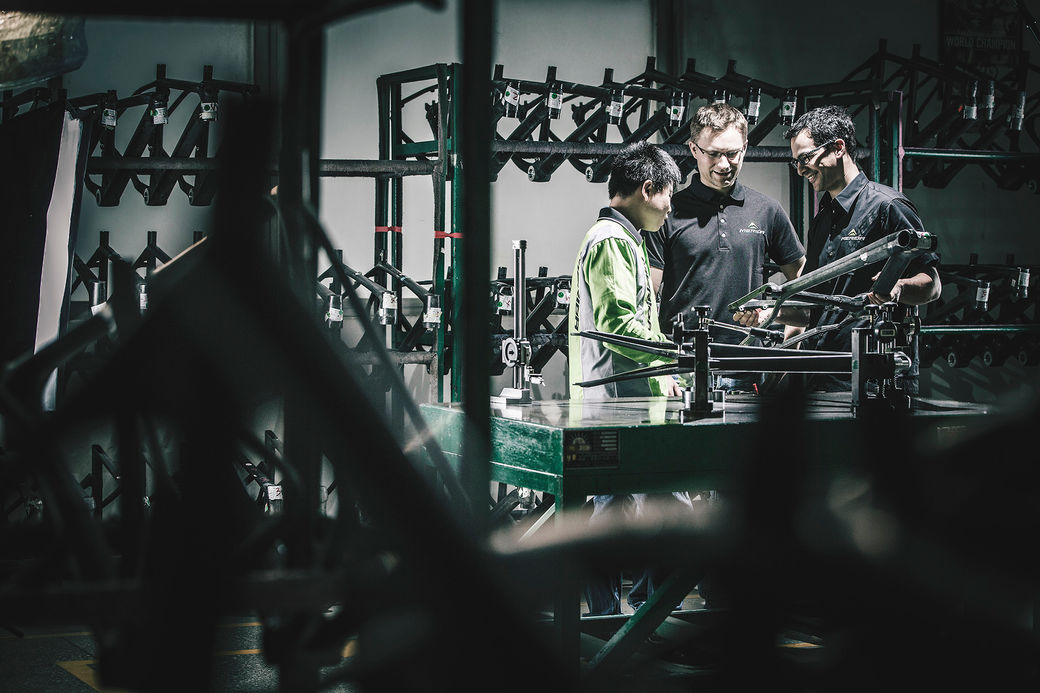 Mais les idées de notre équipe R&D n'iraient pas très loin sans le bras expérimenté de notre siège de Taïwan à Yuanlin à leur côté qui transforme les prototypes, les idées et les concepts en de vrais produits, de véritables vélos. Avec plus de 45 ans d'expérience, cette entreprise allemande-taïwanaise est la combinaison idéale de puissance de conception et de produit, qui se traduit par la qualité et l'innovation de nos produits.
Avant qu'un produit ne parvienne sur la chaîne de production, il doit être soumis à une batterie de tests rigoureuse. Nos installations de tests internes en Allemagne poussent nos vélos au-delà des exigences de l'industrie. Nous travaillons avec les meilleurs laboratoires de tests externes pour que nos vélos résistent aux sentier les plus exigeants, aux montées les plus raides, à la charge la plus lourde ou à la routine quotidienne la plus exténuante. Une fois en production, des contrôles de normes de qualité vigoureux sont effectués. Nos ingénieurs de production et notre équipe R&D assistent continuellement aux différentes étapes de production pour que nos produits puissent porter avec fierté le label de qualité "Fabriqué à la main à Taïwan".
Cet amour incontesté pour le vélo et le désir constant de perfectionner encore nos vélos motivent notre équipe dans notre centre de R&D en Allemagne ainsi que dans notre usine à Taïwan.
Chaque membre de cette chaîne est extrêmement fier de notre produit - du PDG à notre équipe de R&D et d'ingénieurs, en passant par les équipes de soudeurs et chargés de la finition qui mettent à la main la dernière petite touche, avant de distribuer le produit à l'un de nos nombreux distributeurs.
Are you in the right place?
You have landed on the MERIDA
French (Switzerland)
website.
If you are looking for the international or another national website, then please select your region below.
Please note: Not all international models are available in your country. For further information, please contact your
local distributor
.