Saco HOOK AND LOOP Saddlebag
Black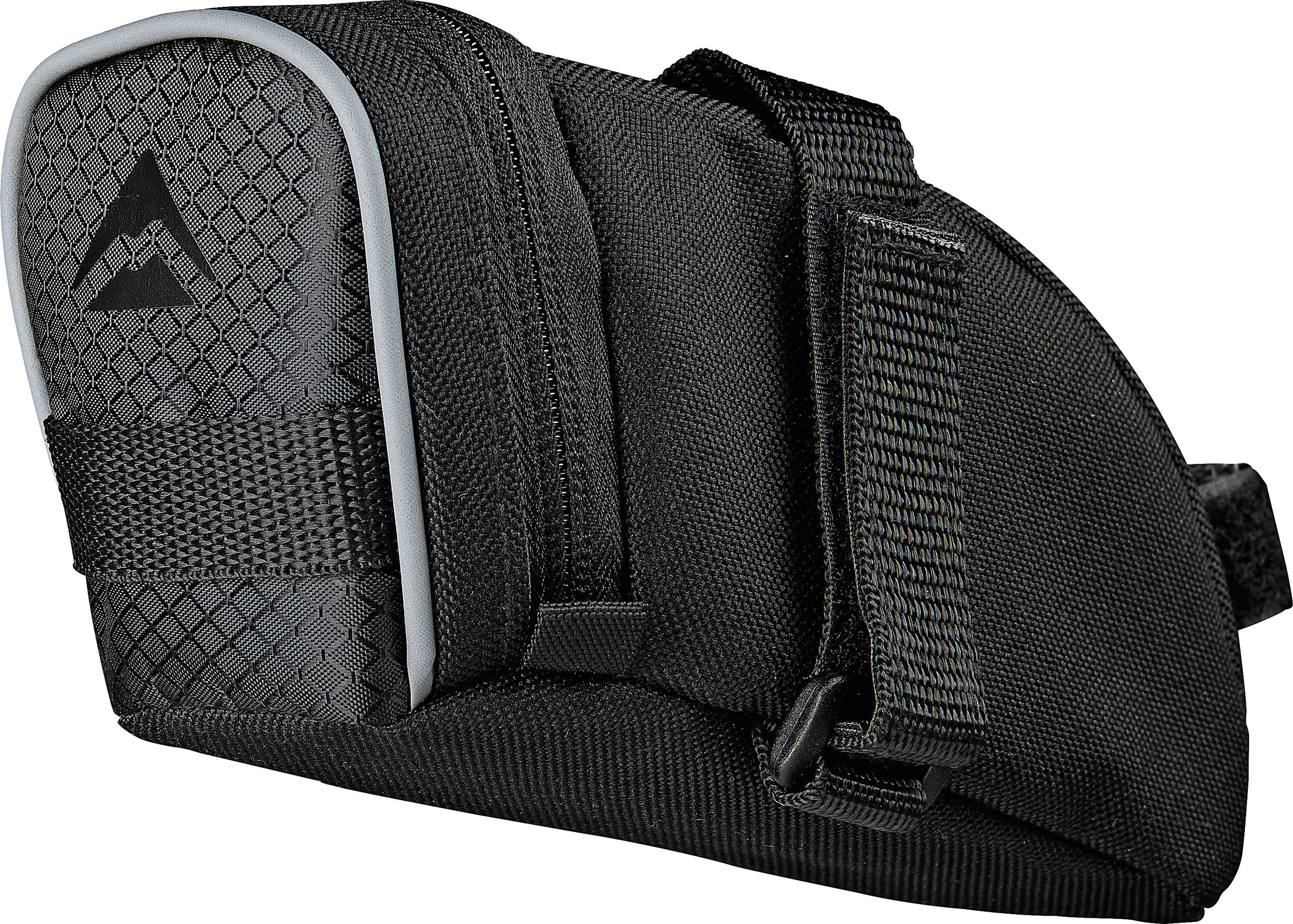 A super-convenient saddle pack that guarantees you'll have those must-have essentials close to hand.
The MERIDA SADDLEBAG HOOK AND LOOP is a splashproof, sturdy and lightweight saddlepack that's designed for essentials like inner tubes or CO2 cartridges. It has reflective elements and a holder for an LED light to help keep you safe and includes a secondary pocket with a key-holder for smaller items.
Available in small, medium, large and extra-large sizes, the SADDLEBAG is roomy enough to stow your gear whilst guaranteeing not to get in your way.
The SADDLEBAG HOOK AND LOOP pack mounts via a universal, easy to use velcro-strap. Installing and adjustment is tool-free, simply attaching to the rails of your saddle.
Especificações
| | | | |
| --- | --- | --- | --- |
| Width | 6 cm | 6 cm | 8 cm |
| Volume | 0.5 l | 0.5 l | 1.0 l |
| Material | 600D.Polyester/Square | 600D.Polyester/Square | 600D.Polyester/Square |
| Weight | 80 g | 86 g | 100 g |
| Height | 6.5 cm | 6.5 cm | 8 cm |
| Length | 12 cm | 14.5 cm | 18 cm |
| Size | S | M | L |