27. feb. 2019
ONE-TWENTY 600 tested by Wideopen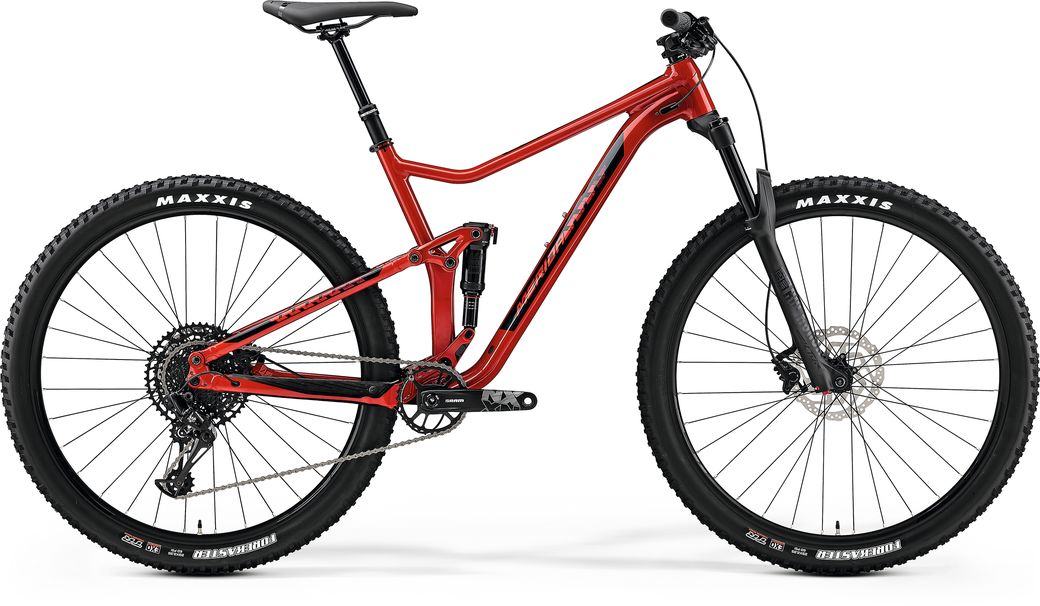 After joining us at the launch of new ONE-TWENTY in Ruhpoldingen, and getting the chance to sample the 8000 and 6000 model, Pete Scullion from Wideopen took the opportunity to see if the fantastic riding characteristics of the top models also translate onto the more budget friendly options.

And to cut a long story short, it does!

Pete loved the well-sorted suspension, the versatility and the ability to throw more at it as you would expect from a 120mm full suspension bike when he rode the ONE-TWENTY 8000 around the lower Bavarian Alps (see original article here) and found very similar abilities and characteristics in the full aluminium version on test.

Here a few outtakes:
'Almost immediately, what becomes apparent with the MERIDA ONE-TWENTY is that the suspension is dialled. The Float Link on the ONE-TWENTY does a fantastic job of keeping things smooth without hanging up, blowing through travel or being too progressive.'

'I constantly had to remind myself that the bike is indeed a trail bike as I was charging into trails well beyond its intended use.'

'With its well-thought out spec, dialled suspension and grin-inducing ride, the MERIDA ONE-TWENTY in any guise might well be the faster bike for most people out there going for your 140-160mm machines.'

Can't complain about that.

For the full review, please click here.

To get all the details on the ONE-TWENTY 600, please click the link below. For an overview of the entire ONE-TWENTY range, which consists of two full carbon, one carbon/aluminium and five aluminium models, please click here.