The eOne-Sixty is a hard-hitting enduro-ready ebike that has wowed the press worldwide and become the most decorated, tested and awarded bike in our 50-year history. E-Mountainbike gave it the 'BEST IN TEST' in their 'Best of 2021' eMTB group test, World of MTB also gave it their 'Best of 2021' award and FREERIDE gave the 9000 the almost perfect score of 9.5 out of ten, just to mention a few.

The eOne-Sixty is built around compact Shimano Steps motors, the Shimano design ethos is around natural riding, and the physical design of the motor allows our designers to create very short chainstays which deliver agile and "regular bike" geometry.

To give the e-full suspension bikes precise steering, fantastic 'rolling over obstacles' behaviour yet maximum traction, we have combined a 29er front wheel with a 2.5" tyre and a 650B rear wheel, equipped with a slightly wider 2.6" tyre. The perfect combination of precision, playfulness and traction allowing you to feel planted when tackling the most demanding of trails.

Shimano's e-Tube app allows you to tailor power delivery to suit your riding style, and even set two profiles, one for shredding and one for cruising.
Lightweight aluminium frame
Shimano Steps EP8 85Nm motor with Shimano 630Wh internal battery (xs frame size - 504Wh)
RockShox 35 Gold RL Air fork and RockShox Deluxe Select+ rear shock
Shimano Boost center lock hubs
Shimano 4 piston hydraulic disc brakes
Shimano Deore 11 speed
material: aluminium
150mm suspension travel
27.5x2.8" max. wheelsize
148x12mm axle standard
MUK 37 Hanger
Air
160mm suspension travel
Tapered
51mm fork offset
29x2.8" max wheelsize
motor unit
PC-049, battery cover
battery
Shimano E8036 630Wh / Shimano E8035 504Wh for XS only
display
Shimano SC-E5003A
speed sensor
Shimano EW-SS301
29mm inner width
material: aluminium
Tubeless ready (tubeless tape and valves not included)
110x15mm width front hub
32 spoke holes
Centerlock
148x12mm width rear hub
36 spoke holes
Centerlock
including removeable lever, 6/4mm allen key
shifters
Shimano SL -MT500-IL / Shimano Deore M5100
rear derailleur
Shimano Deore RDM5100 11
material: aluminium
35mm diameter
0° stem angle
GoPro & Supernova mount
40 mm
30.9mm diameter
0mm setback
XS/S 100mm travel seatpost - M/L 125mm travel seatpost - XL 150mm travel seatpost
StVZO
reverse MERIDA Custom Mount
STVZO
USB
mudguard
C093-02F + C093-02R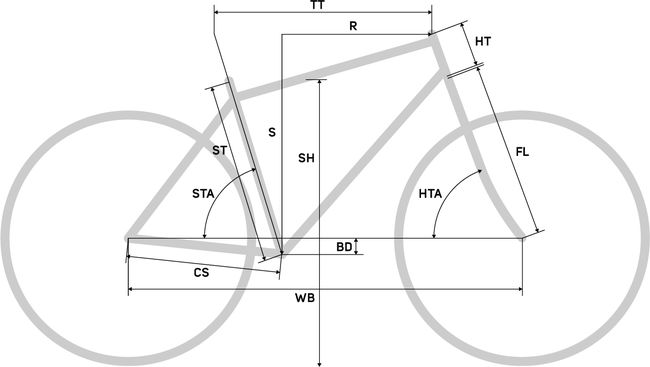 | | | | | |
| --- | --- | --- | --- | --- |
| Frame Size | S | M | L | XL |
| Tyre Sizes | 29/27.5" | 29/27.5" | 29/27.5" | 29/27.5" |
| St Seat Tubes mm | 415 | 430 | 450 | 470 |
| Tt Top Tubes mm | 584 | 605 | 626 | 647 |
| Cs Chain Stays mm | 439.5 | 439.5 | 439.5 | 439.5 |
| HTA head tube angle [°] | 65.5 | 65.5 | 65.5 | 65.5 |
| STA seat tube angle [°] | 75.5 | 75.5 | 75.5 | 75.5 |
| Bd Bottom Bracket Drops mm | 17.5 | 17.5 | 17.5 | 17.5 |
| Ht Head Tube Lengths mm | 115 | 120 | 125 | 130 |
| Fl Fork Lengths mm | 571 | 571 | 571 | 571 |
| R Reach mm | 420 | 440 | 460 | 480 |
| S Stacks mm | 633 | 638 | 642 | 647 |
| Wb Wheel Base mm | 1190 | 1212 | 1234 | 1256 |
| Sh Stand Over Height mm | 736 | 733 | 739 | 753 |
| | | | | | |
| --- | --- | --- | --- | --- | --- |
| No. | Item-No. | Name | Info | Pieces | Torque NM |
| 1 | A2294000016 | WASHER | OD19mm ID15.1mm H3mm | 2 | |
| 2 | A2221000043 | BEARING | 3802V-2RS OD24mm ID15mm W7mm | 2 | |
| 3 | A2300000263 | BOLT | M10x1 OD15mm L64mm | 1 | |
| 4 | A2300000264 | SCREW | M10x1 L20mm | 1 | 16~18 |
| 5 | A2300000364 | SCREW | M6x1 L13.5mm | 1 | 10~12 |
| 6 | A2300000356 | BOLT | M6x1 OD10mm L51.5mm | 1 | |
| 7 | A2035000014 | LINK | | 1 | |
| 8 | A2221000034 | BEARING | 6800V-2RS OD19mm ID10mm W5mm | 2 | |
| 9 | A2300000235 | CREW | M10x1 L15mm | 2 | 14~16 |
| 10 | A2294000093 | WASHER | OD15mm ID10.1mm H3mm | 2 | |
| 11 | A2221000035 | BEARING | 6801V-2RS OD21mm ID12mm W5mm | 2 | |
| 12 | A2300000266 | SCREW | M8x0.75 L16mm | 1 | 12~14 |
| 13 | A2300000265 | BOLT | M8x0.75 OD12mm L68mm | 1 | |
| 14 | A2294000023 | WASHER | OD15mm ID12mm H3mm | 2 | |
| 15 | A2294000099 | WASHER | OD17.5mm ID12.1mm H2mm | 4 | |
| 16 | A2221000039 | BEARING | 12214V-2RS OD21mm ID12mm W4mm | 8 | |
| 17 | A2300000433 | BOLT | M8x0.75 OD12mm | 4 | |
| 18 | A2300000434 | SCREW | M8x0.75 L14mm | 4 | 12~14 |
| 20 | A2311000067 | RD-HANGER | DH-057 | 1 | |
| 21 | A2300000185 | SCREW | M3x0.5 L20.5mm | 2 | 2~4 |
| | | SMALL PARTS | see pdf file | | |
Classification