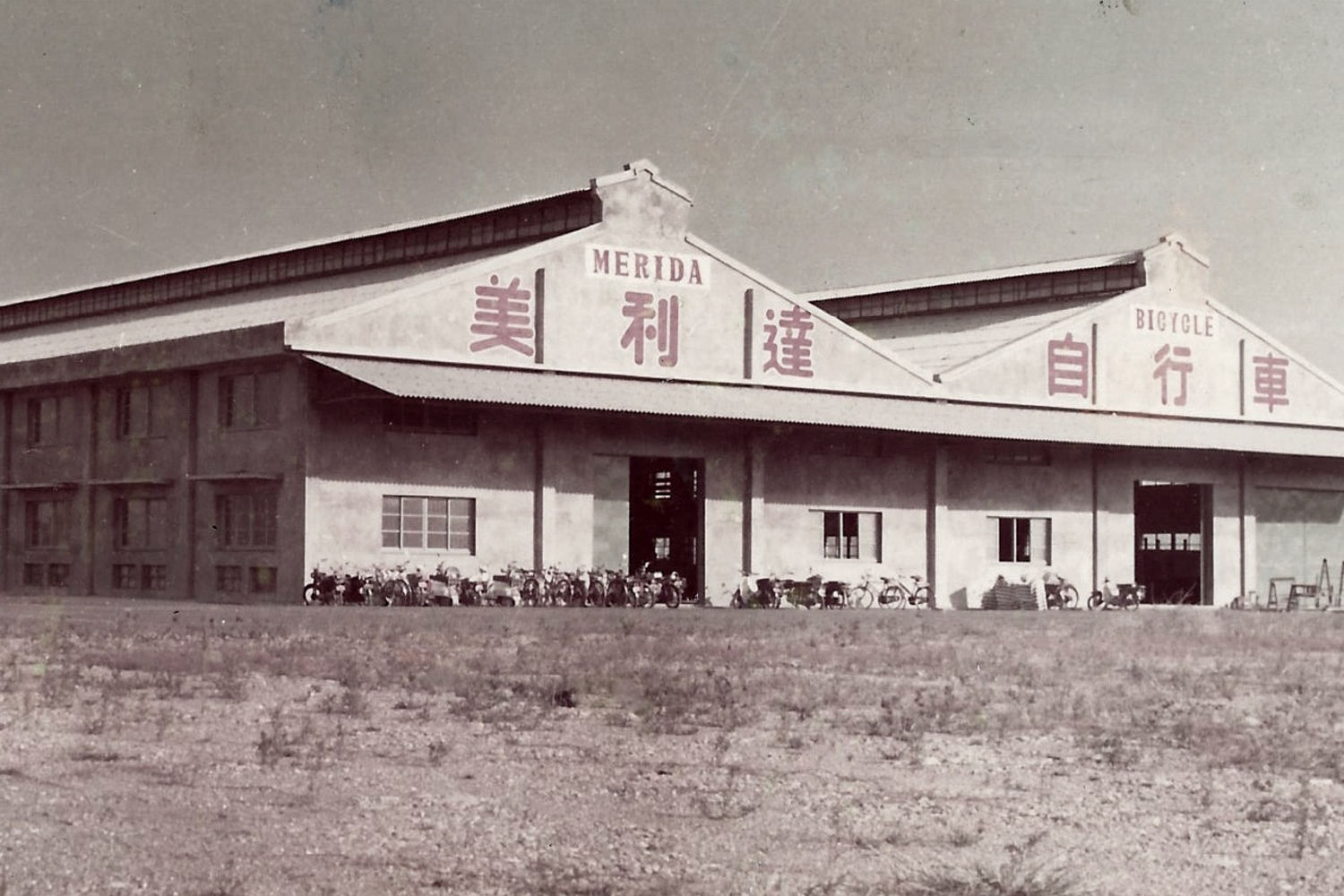 1972
From the beginning
Legend has it that our founder, Ike Tseng, travelled to the USA as an engineer for a motor scooter business. There he saw a sign in a bike shop doorway stating "we don't repair poor quality Taiwanese bicycles".
The rest, as they say, is history. In 1972, Ike returned home and set up a bike factory, determined to change that perception. The business grew making bikes for other people; many millions of bikes for many well-known brands, building a strong reputation for quality. Ike wasn't just a talented engineer, he was a visionary, many of the ideas he generated changed the course of the global bike industry.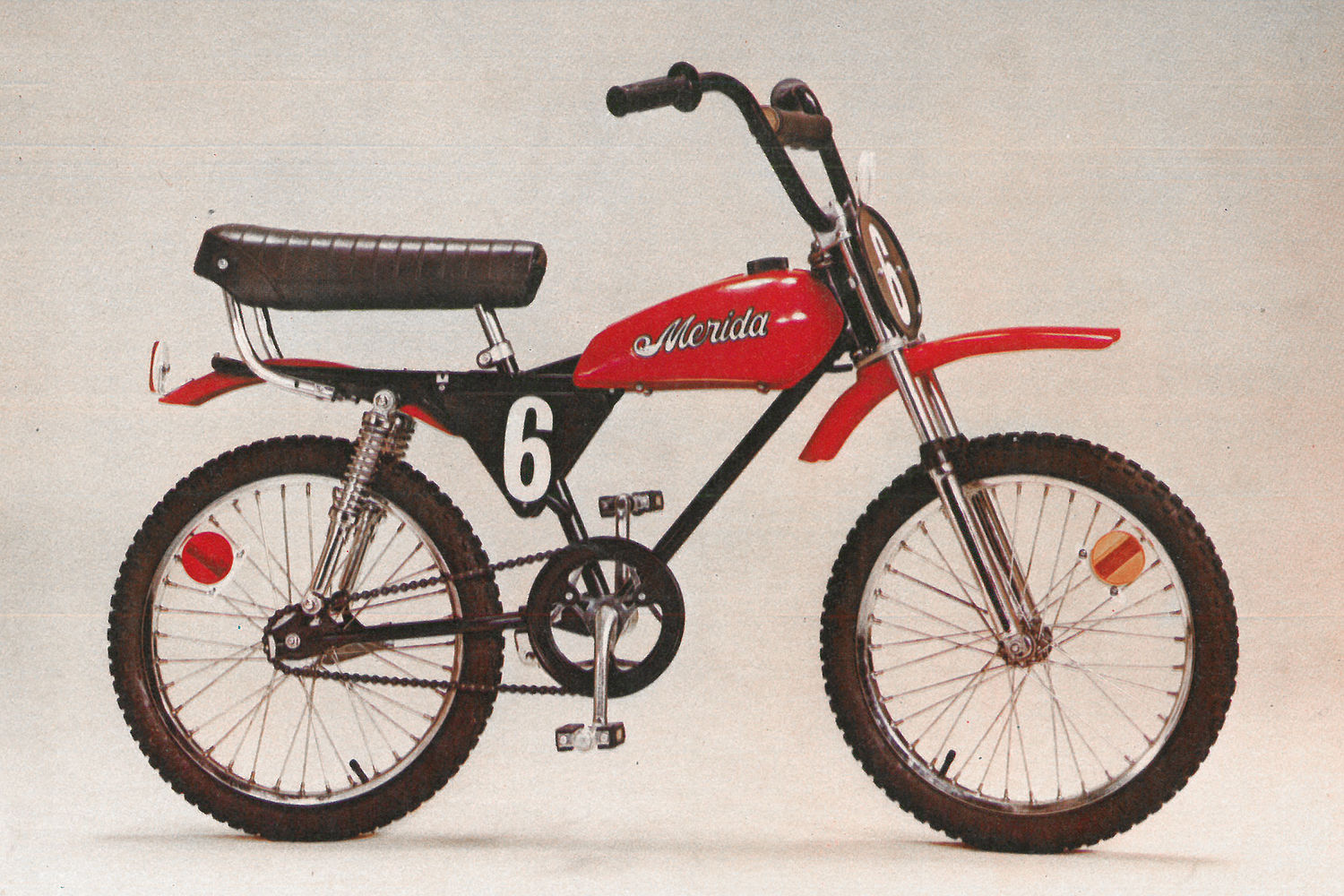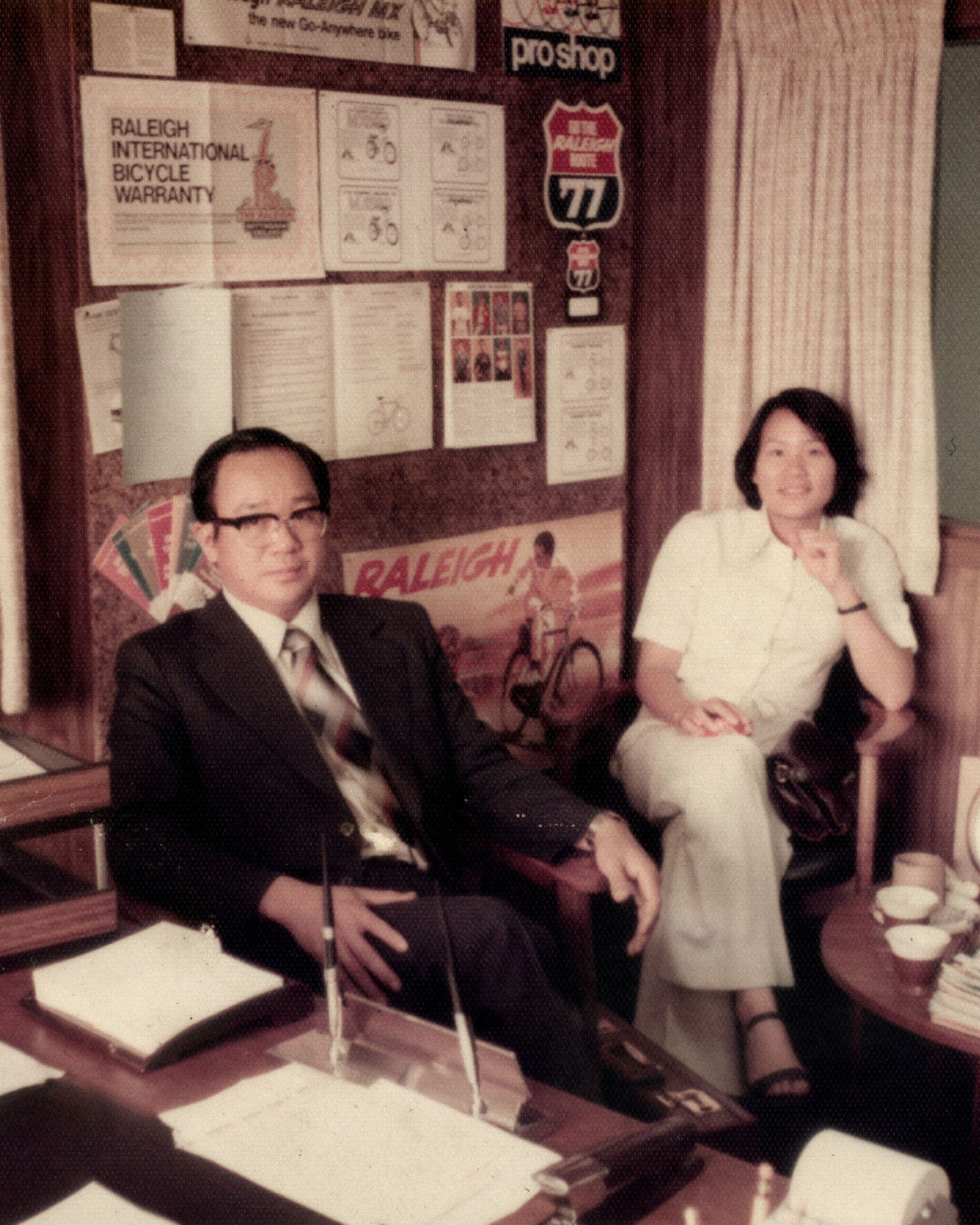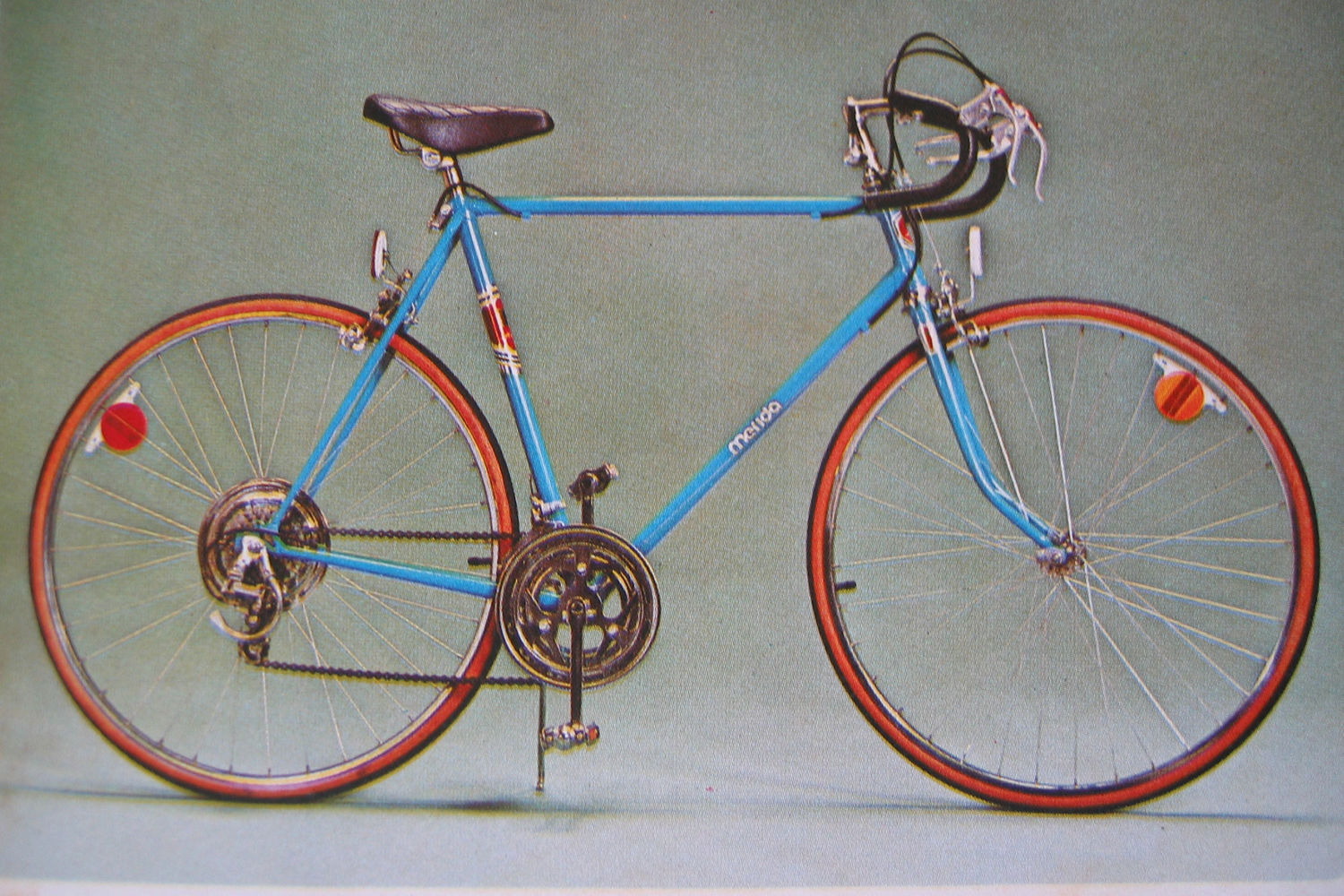 1974
BMX & 10 Speed Road Bike production for the US market
The first mass-production projects were BMX & 10-speed road bike production, primarily aimed at the US market.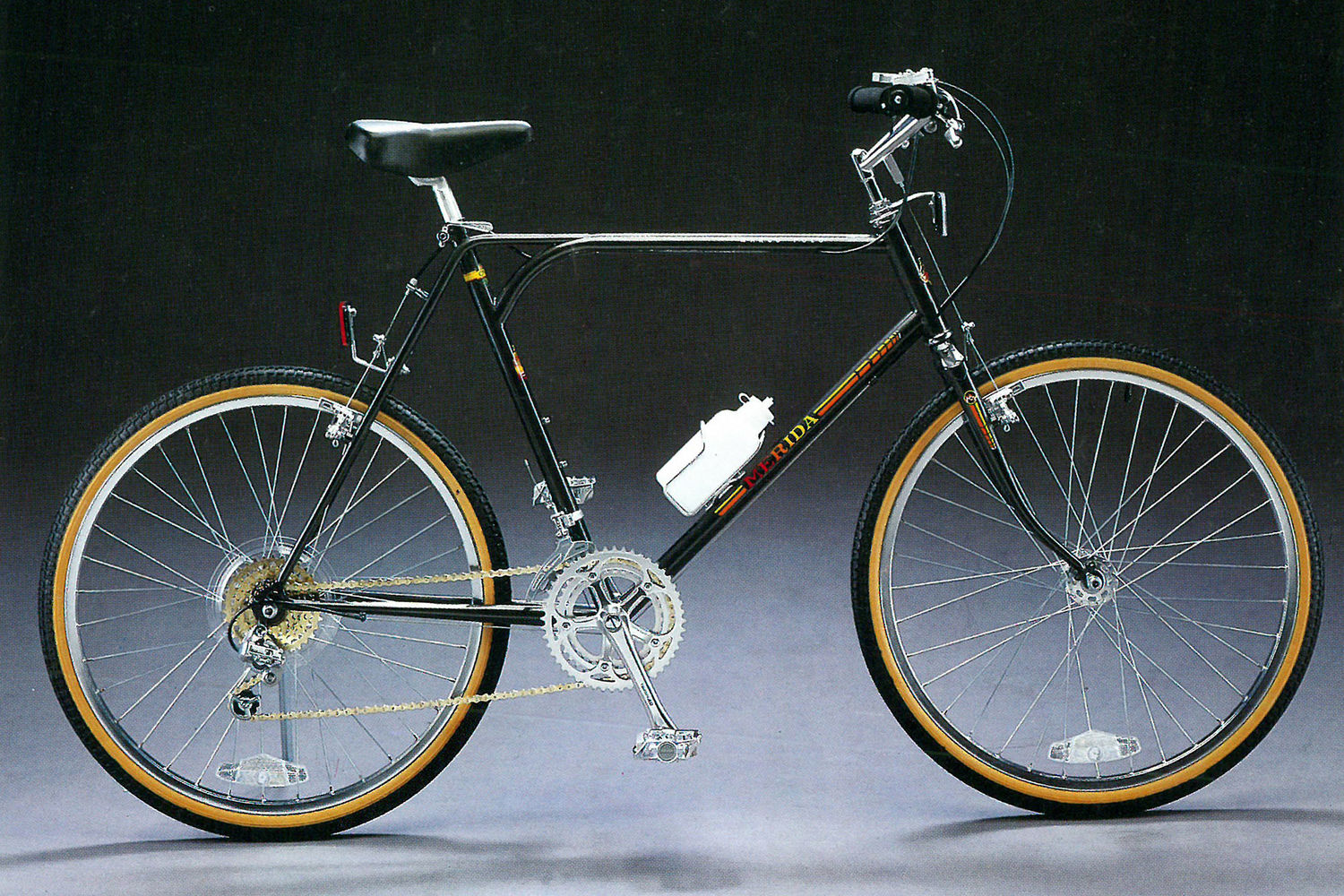 1980
MTB production for US market gets underway
At the beginning of the 1980s, a new style of bike started to emerge – the mountain bike. We were there from the very beginning, producing MTBs for the US market.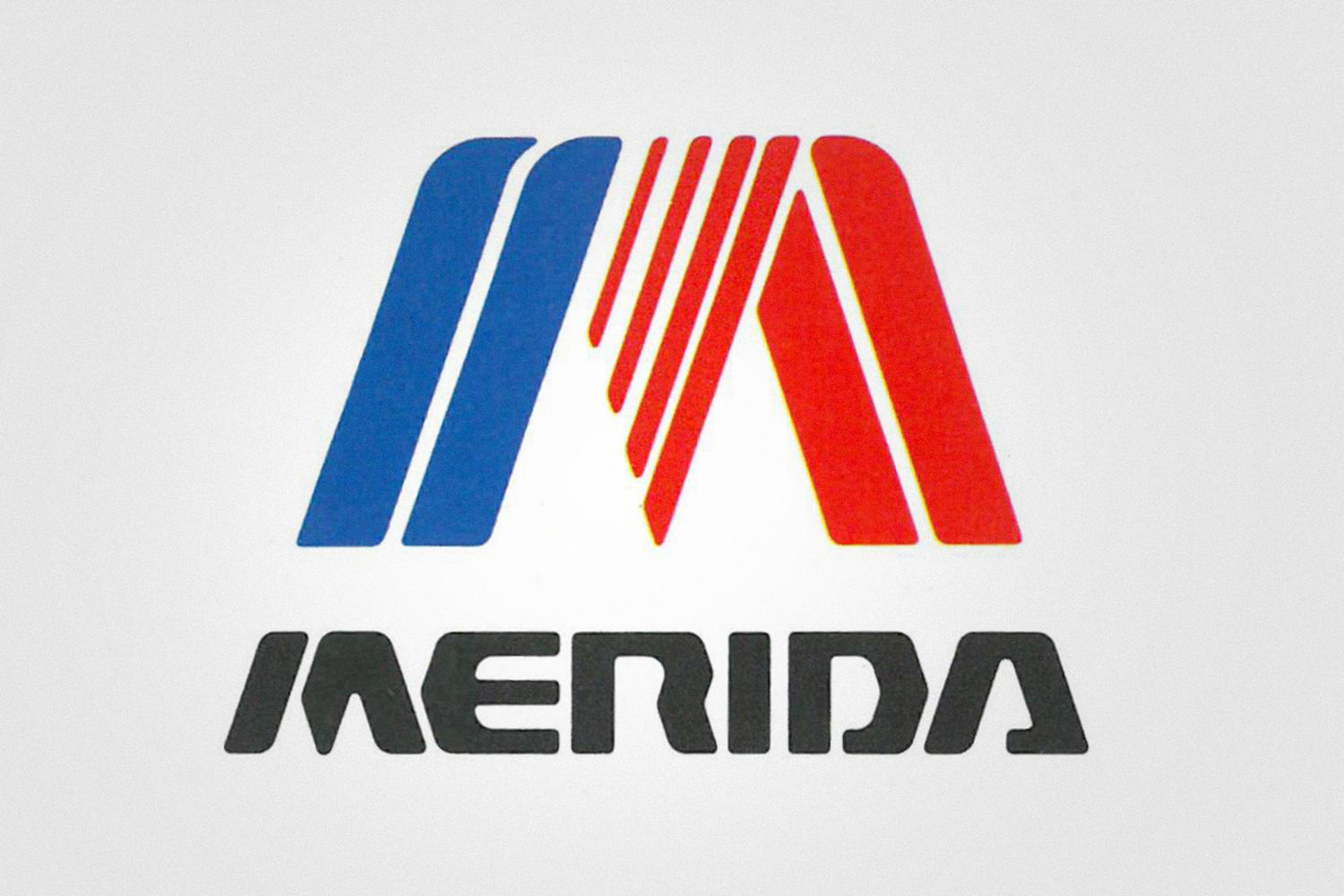 1988
The Merida brand
Somewhere in the mists of time Einar Steen-Olsen, a Norwegian merchant sea captain, wasn't paid by a customer, so he seized the container of bikes he'd shipped for him and discovered he could sell them at a profit.
In 1988 Einar visited Merida, Taiwan and collaborated with them to create a tiny range of bikes. They planned everything in meticulous detail but gave no thought to branding. At the last minute they decided to put the Merida name on them.
This is how a global brand was born.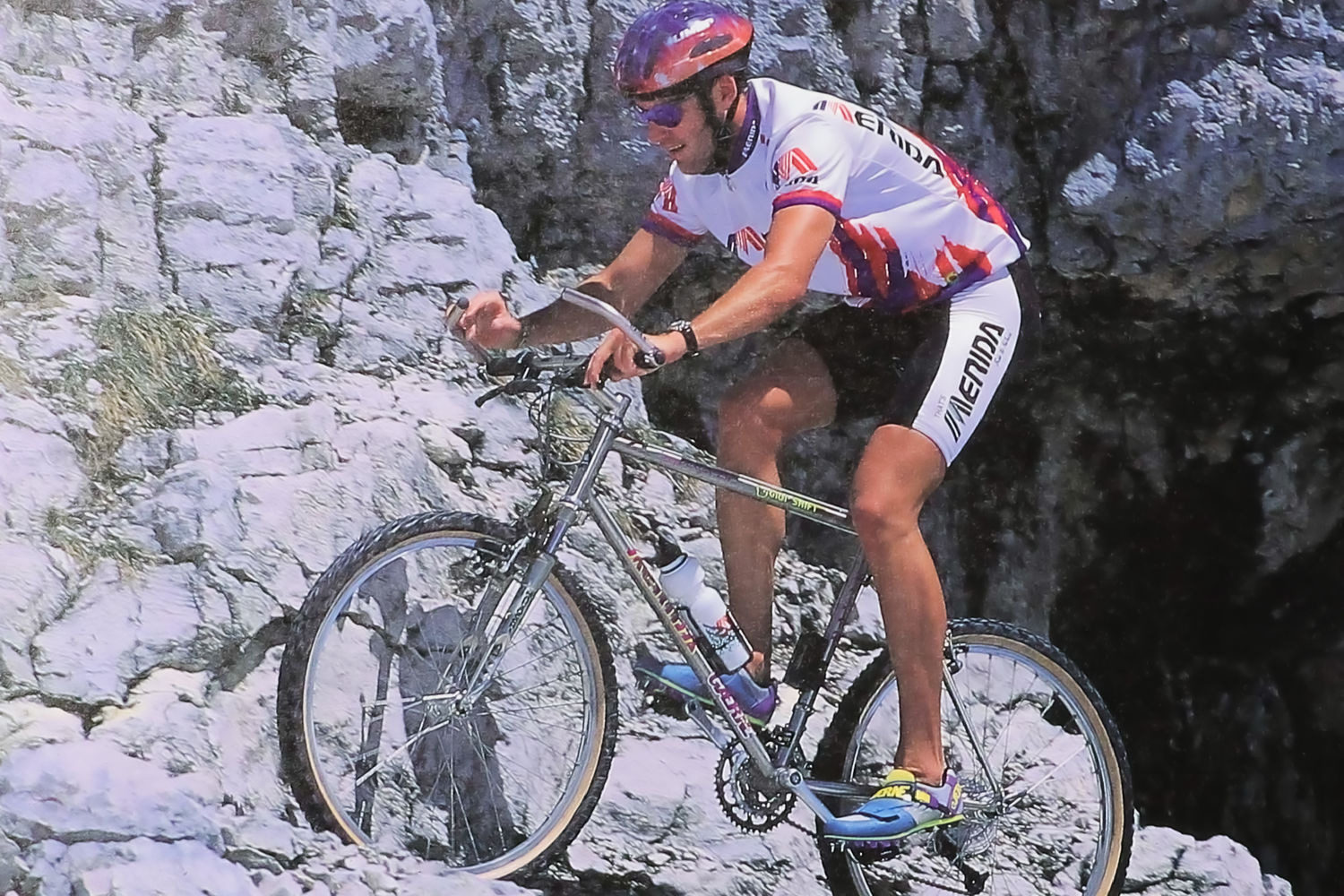 1992
First publicly-traded bike manufacturer on the Taiwanese stock exchange
Merida continued growing, with more distributors being added, processes and production methods constantly refined, and the range continually extending to capture the latest trends. All this resulted in Merida becoming the first publicly-traded bike manufacturer on the Taiwanese stock exchange, laying down the path for a successful future.
1995
Introduction of Aluminium Tig-welding Technology
Continually improving manufacturing methods and looking at ways of refining the product, Merida introduced and perfected aluminium tig-welding technology for bicycle production. This remains key to manufacturing today, also inspiring the name for one of the longest-running MTB platforms – the MATTS (Merida Aluminium Tig-welding Technology System) – still part of the line-up today.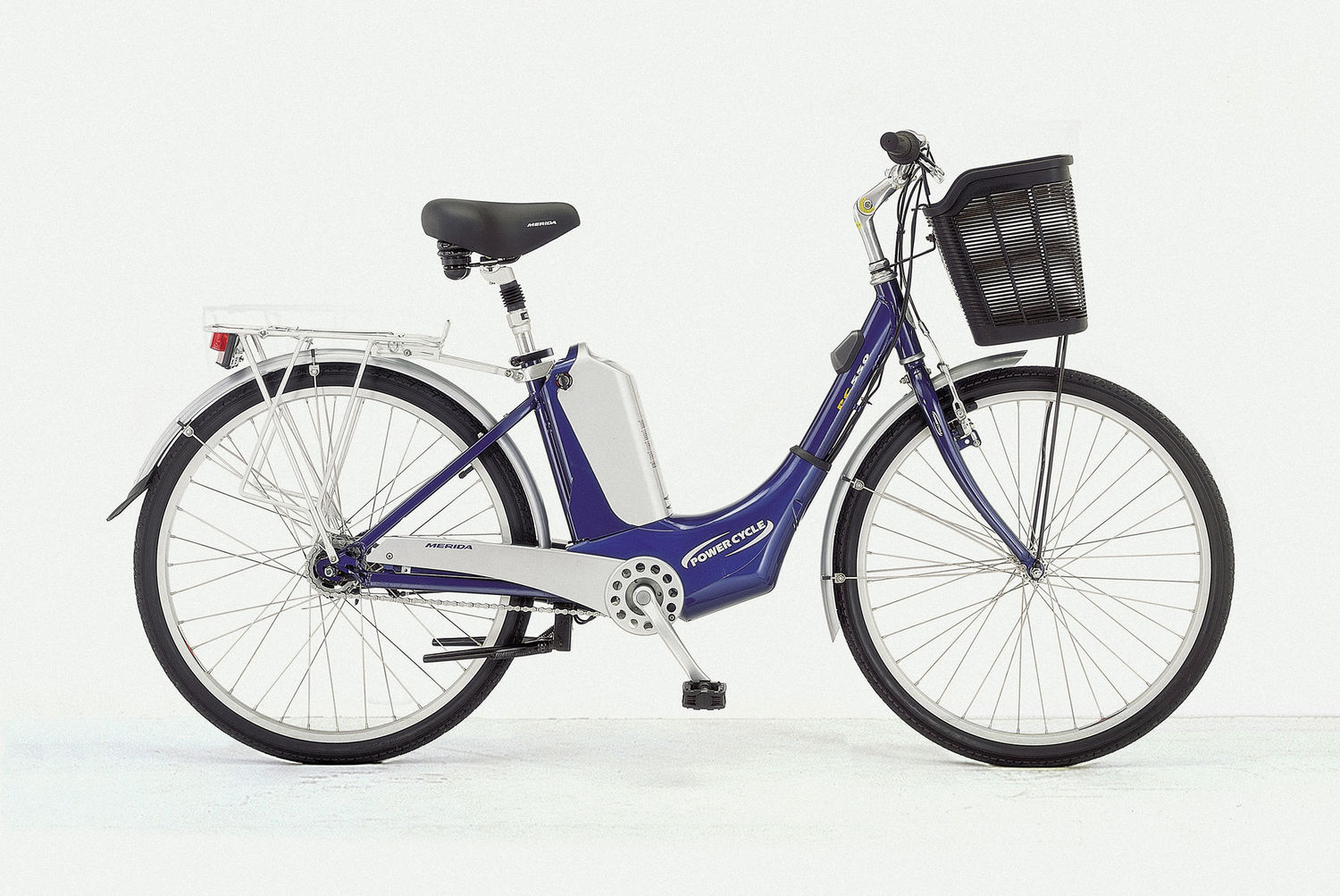 1995
Our first-generation eBike
Well ahead of its time, Merida created its first-generation pedelec (eBike), laying the foundations for its successful, award and test-winning bikes predecessors in future years.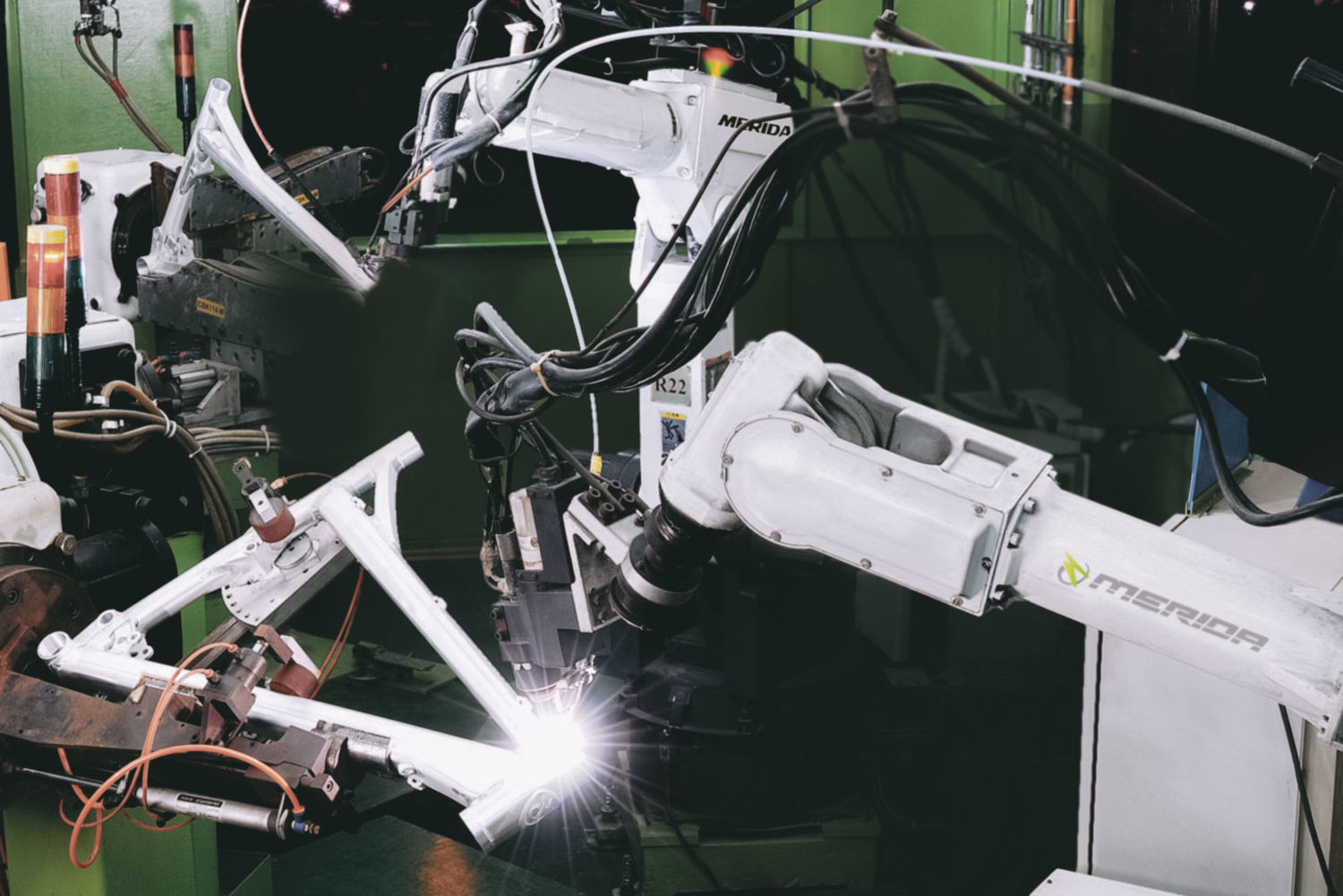 Technically Innovative
Ike astounded the world in the late 80s by creating robot welders to improve welding consistency.
A whole new generation of robots exist in the factory today, supplementing a team of very highly skilled and experienced human welders.
Consistent investment ensures Merida remain cutting edge. Our paint plants are air locked to keep them dust free.
We've replaced single station CNC machines with multi stage laser cutters to further improve quality and efficiency.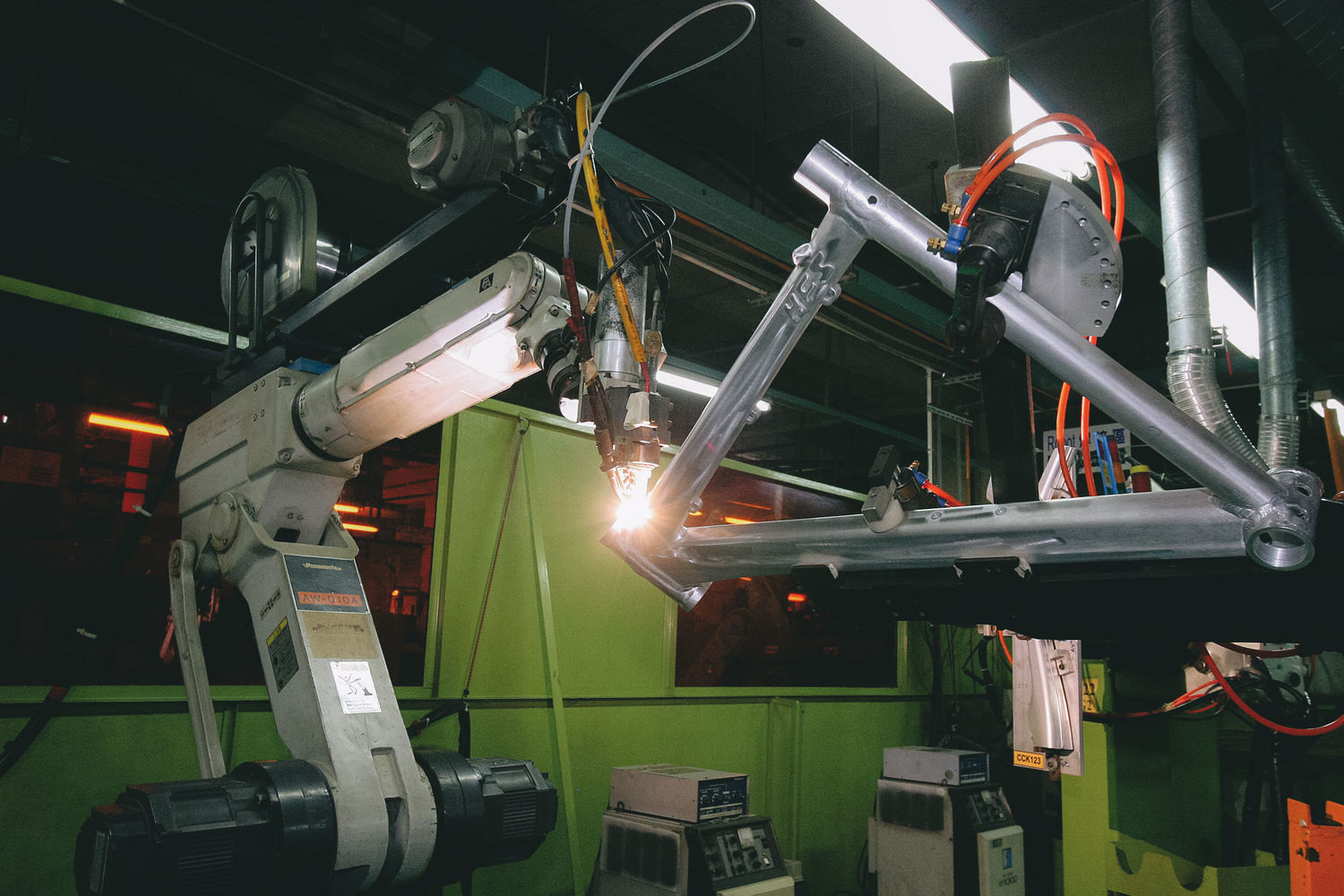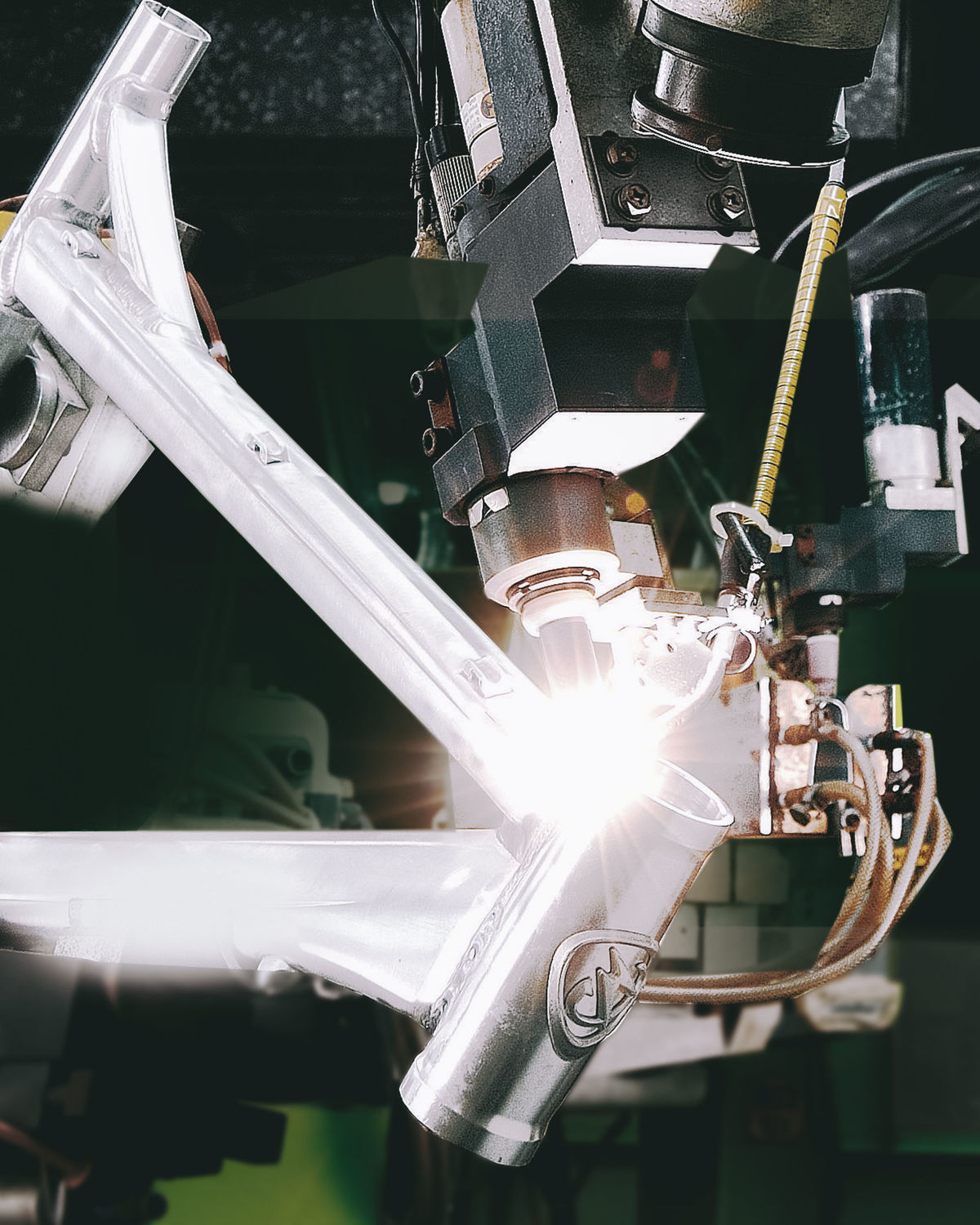 1996
The first ISO certified bike manufacturer in Taiwan
From the early days, Ike and his team always strived to create some of the best bikes in the world by introducing and maintaining the highest standards of quality, safety and efficiency, which was rewarded by Merida becoming the first ISO certified bike manufacturer in Taiwan. This certification demonstrates Merida's products and processes are world-class in terms of quality, safety and efficiency.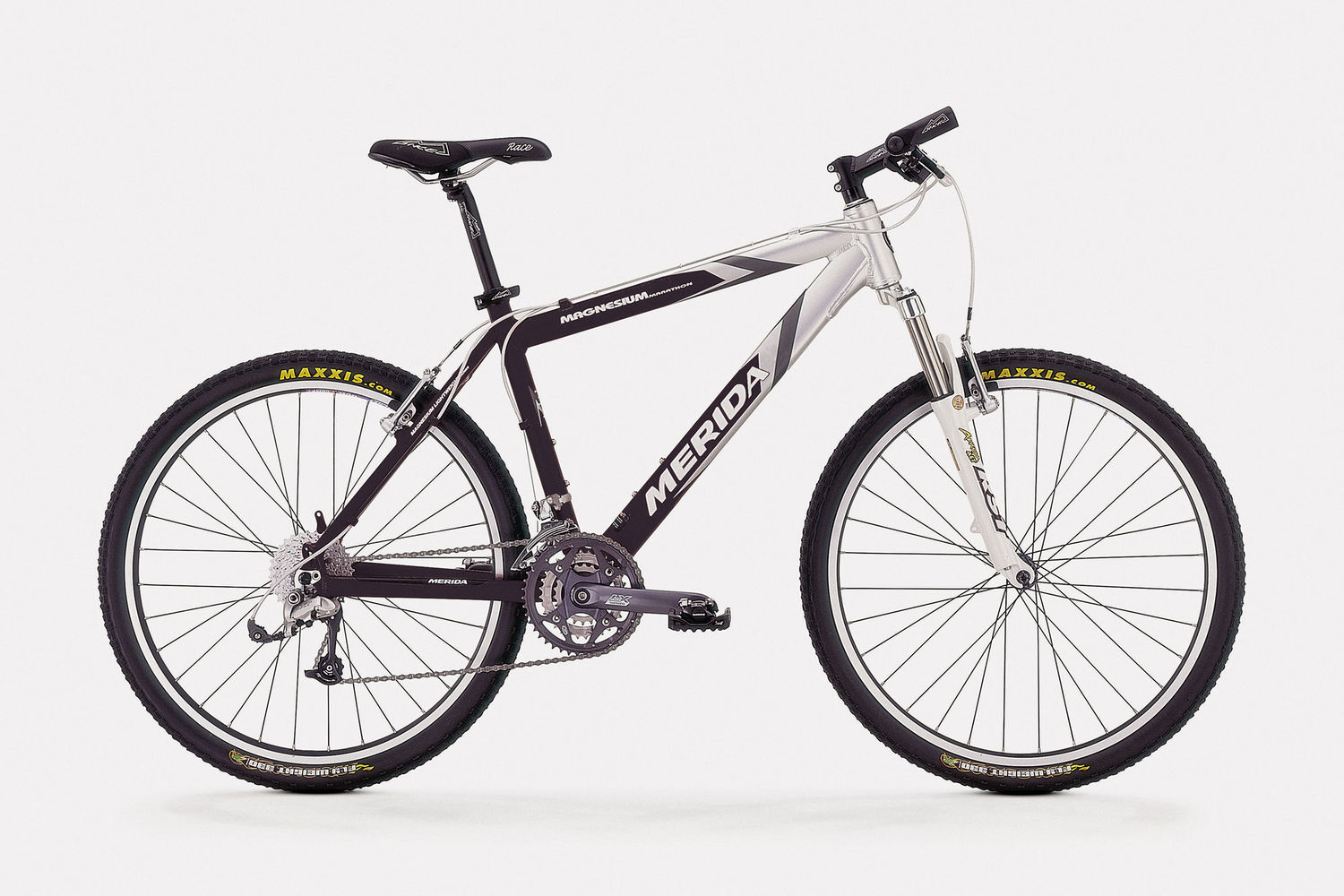 1998
Magnesium bikes introduced
Always on the search for new innovations and materials to work with, Merida came across magnesium. Whilst this was a challenging material to work with, it offered impressively low weight and stiffness, characteristics many racers seek.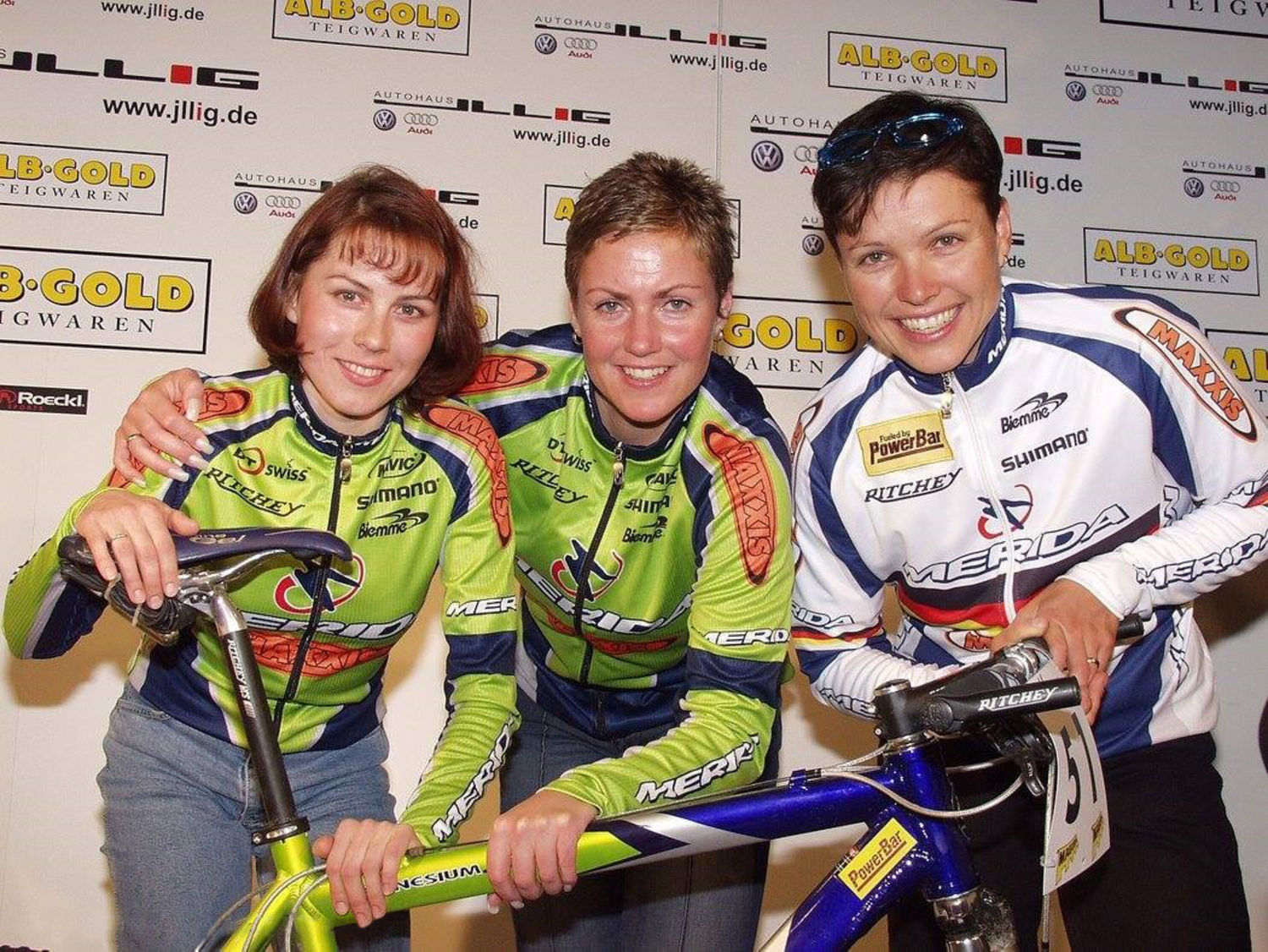 2000
All female mountain bike World Cup team launched
Merida and the team around Ike Tseng had a close interest in racing so an all-female mountain bike team was launched, exposing Merida to the broader world of cycling and testing products under the most demanding conditions. The team started with Sabine Spitz in 2000, with Gunn-Rita Dahle Flesjå joining in 2001, and Irina Kalentieva riding in Merida colours from 2002 onwards.
2001
R&D in Germany
Merida's state of the art R & D department was established in Germany, liaising closely with the Taiwanese factory to develop award winning bikes.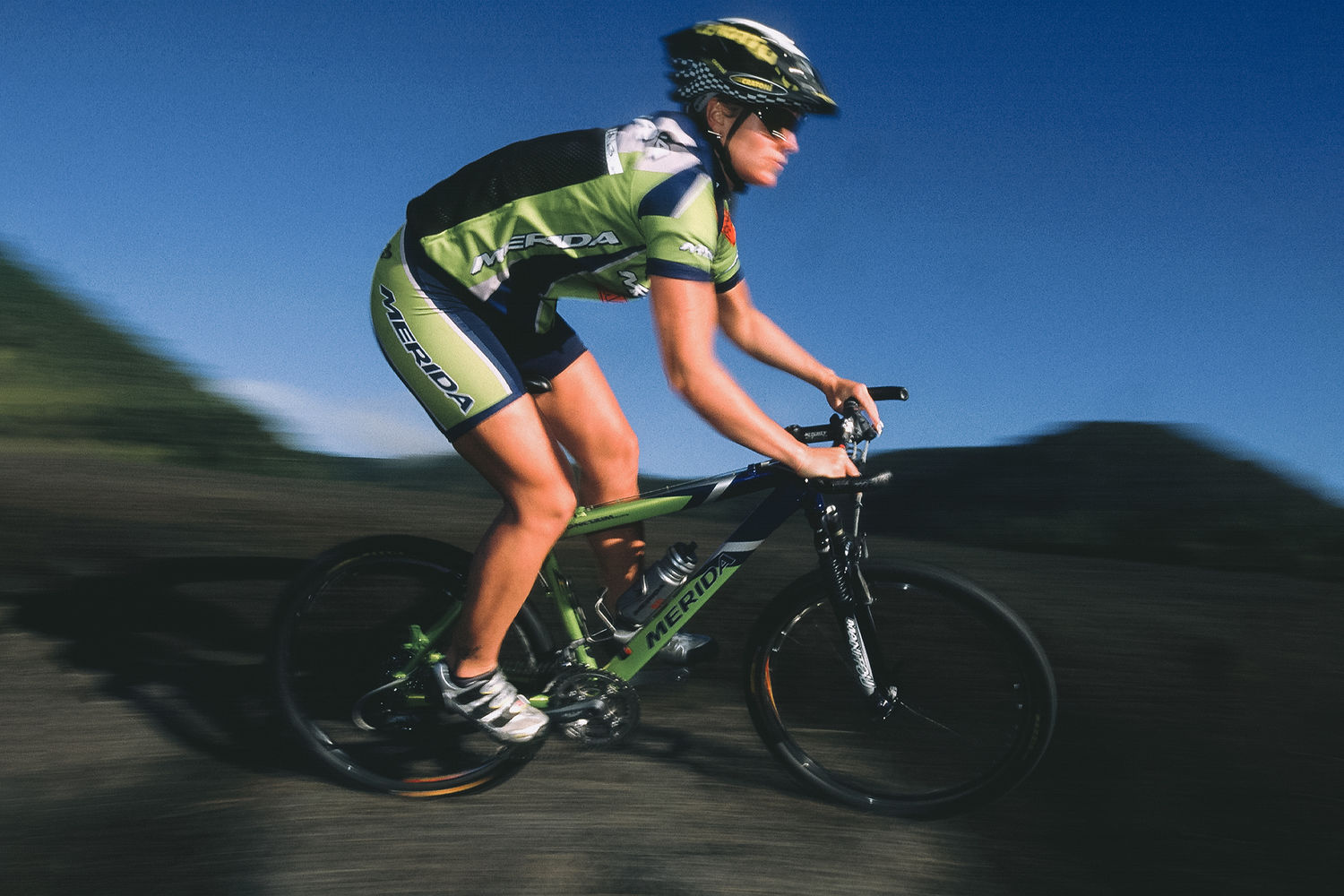 2002
Gunn-Rita Dahle wins her 1st XCO World Championships.
Still a relatively fresh face within the Merida MTB team, Gunn-Rita Dahle Flesjå managed to secure her first XCO World Championship in Kaprun, Austria. Gunn-Rita Dahle Flesjå and Merida went on to become one of the most successful partnerships in the world of cross-country racing.
2003
Thinking Big
To make the Merida factory more efficient Ike worked with Toyota to develop just in time production principles but realised he couldn't do it alone. He couldn't run a just in time operation without reliable suppliers.
In 2003, Ike was a founder of the A-Team; an alliance of Merida, Giant and a team of key component manufacturers. A-Team supplied components were prioritised by Merida and Giant. Suppliers were paid a higher price, in return they were expected to produce consistent quality, guarantee on-time delivery and invest in future innovation.
The partnership between these suppliers helped shape the global bicycle industry we know today.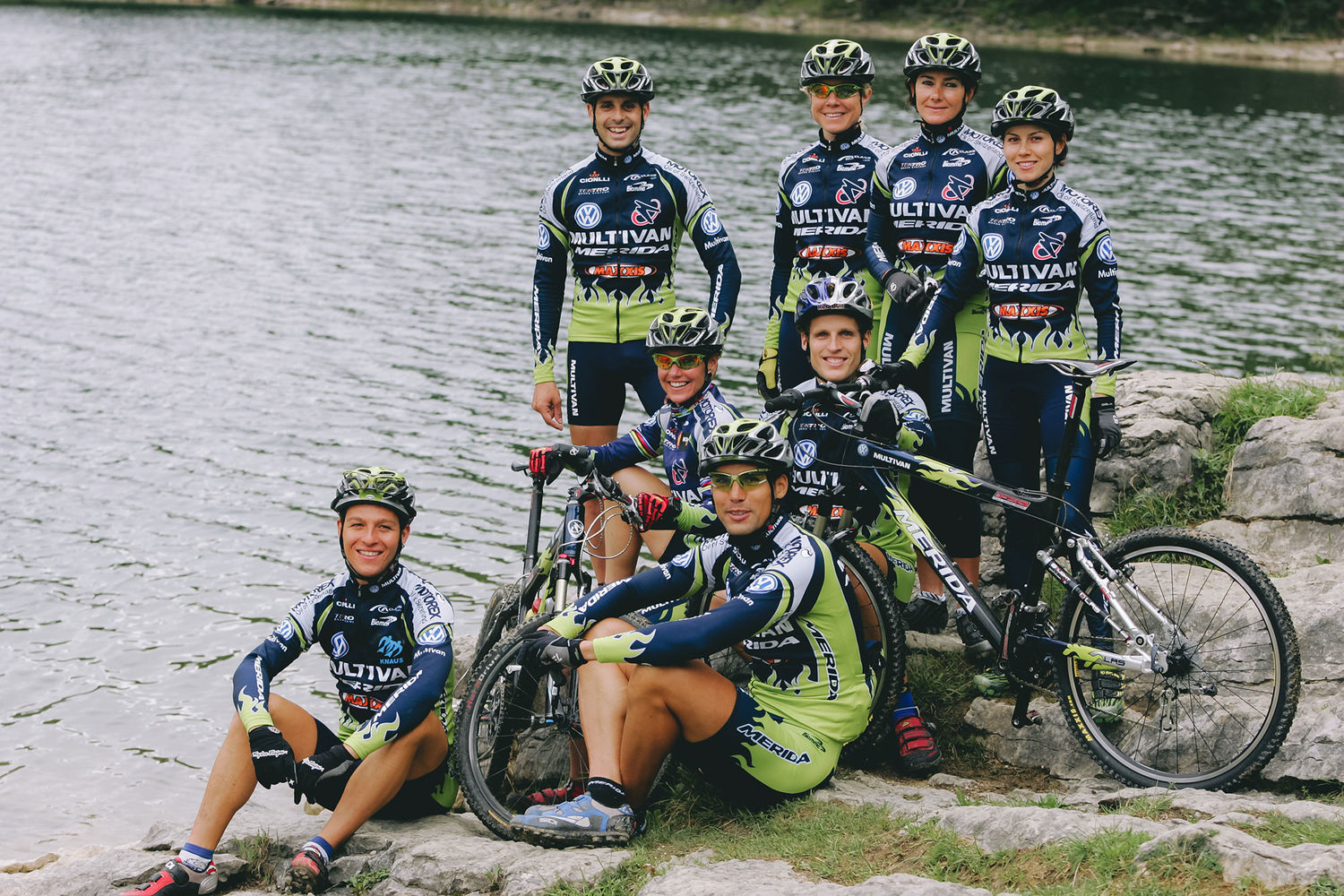 2004
Partnering with Volkswagen to create the Multivan Merida Team
Following the success of the Merida MTB team, Merida joined forces with Volkswagen to create the Multivan Merida Team; one of, if not the most, successful mountain bike teams. The team went on to win over 30 World Cups, two Olympic medals, 15 European titles and 15 World Championship honours across the cross country, marathon and eliminator disciplines.
2004
Gunn-Rita won gold at the Athens Olympics, with José winning the silver medal
Gunn-Rita Dahle Flesjå and José Antonio Hermida made their mark on the 2004 Athens Olympics by, respectively, achieving Gold and Silver medals. Gunn-Rita relied on her magnesium hardtail to clinch the victory, whilst José used the all-new CarbonFLX frame to secure his medal. The event in Athens marked the end of magnesium and the beginning of carbon fibre as the material of choice for race-winning equipment.
2011
Advanced, environmentally friendly paint plants introduced to our factory
Following the renovation of the factory only a few years earlier, Merida introduced one of the most advanced, environmentally friendly paint plants in the world, helping improve both working conditions for the staff and the sustainability of the production process.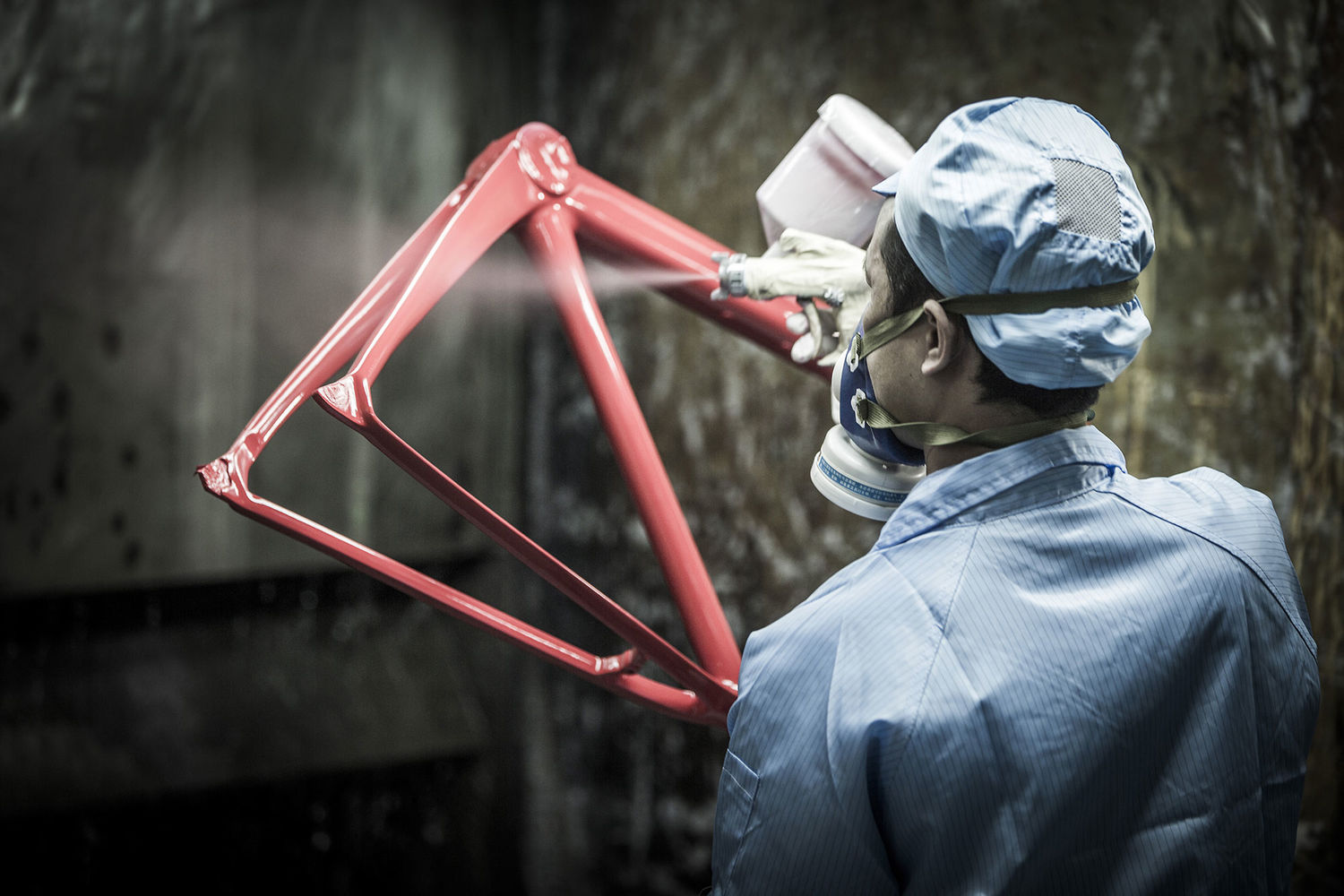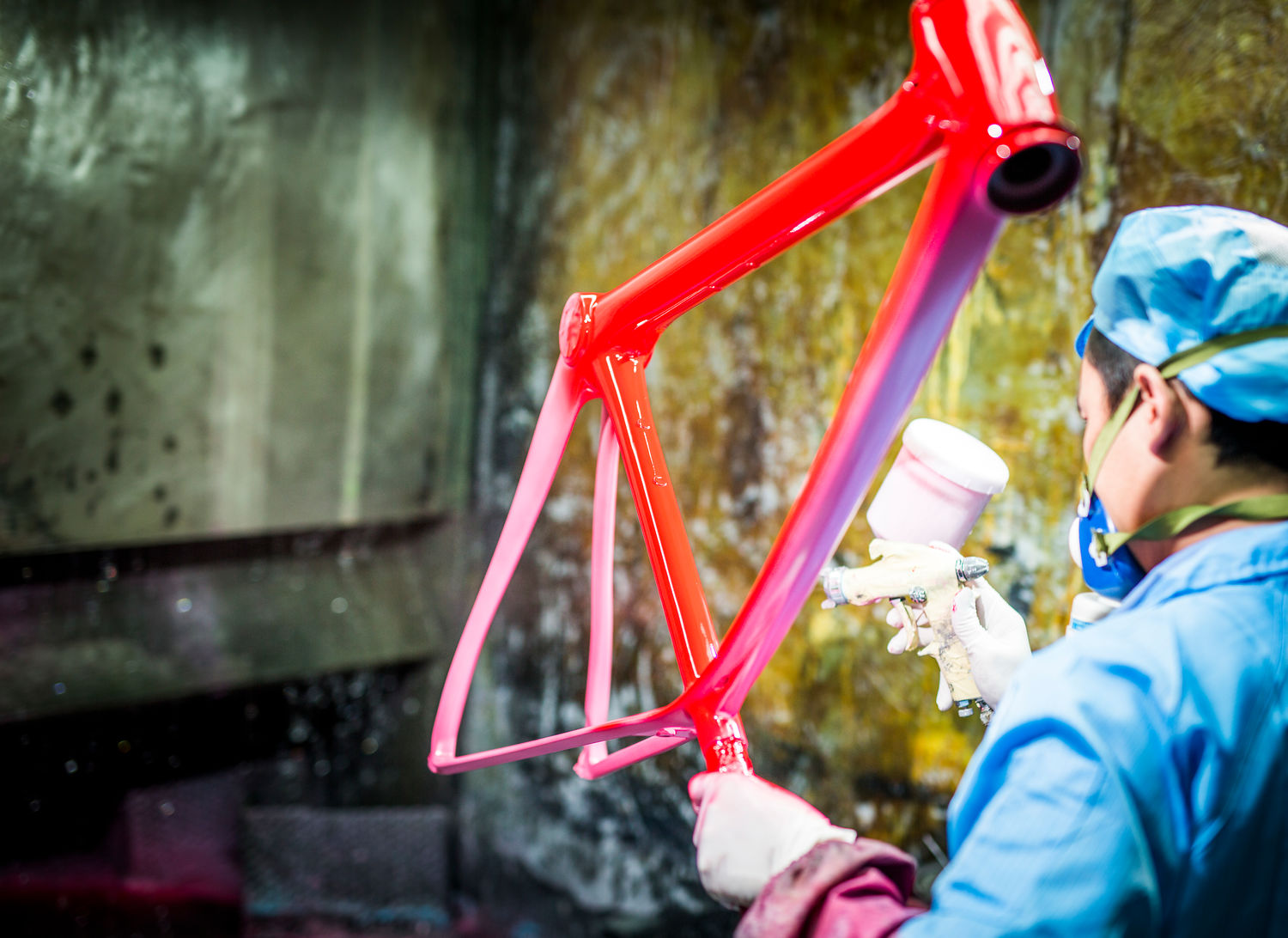 2012
Family run
Family has always been important to Merida.
Ike died in 2012, passing control of Merida to his son Michael. Vansen, Ike's grandson, will be next in line; the Tseng family continue to own a large part of Merida.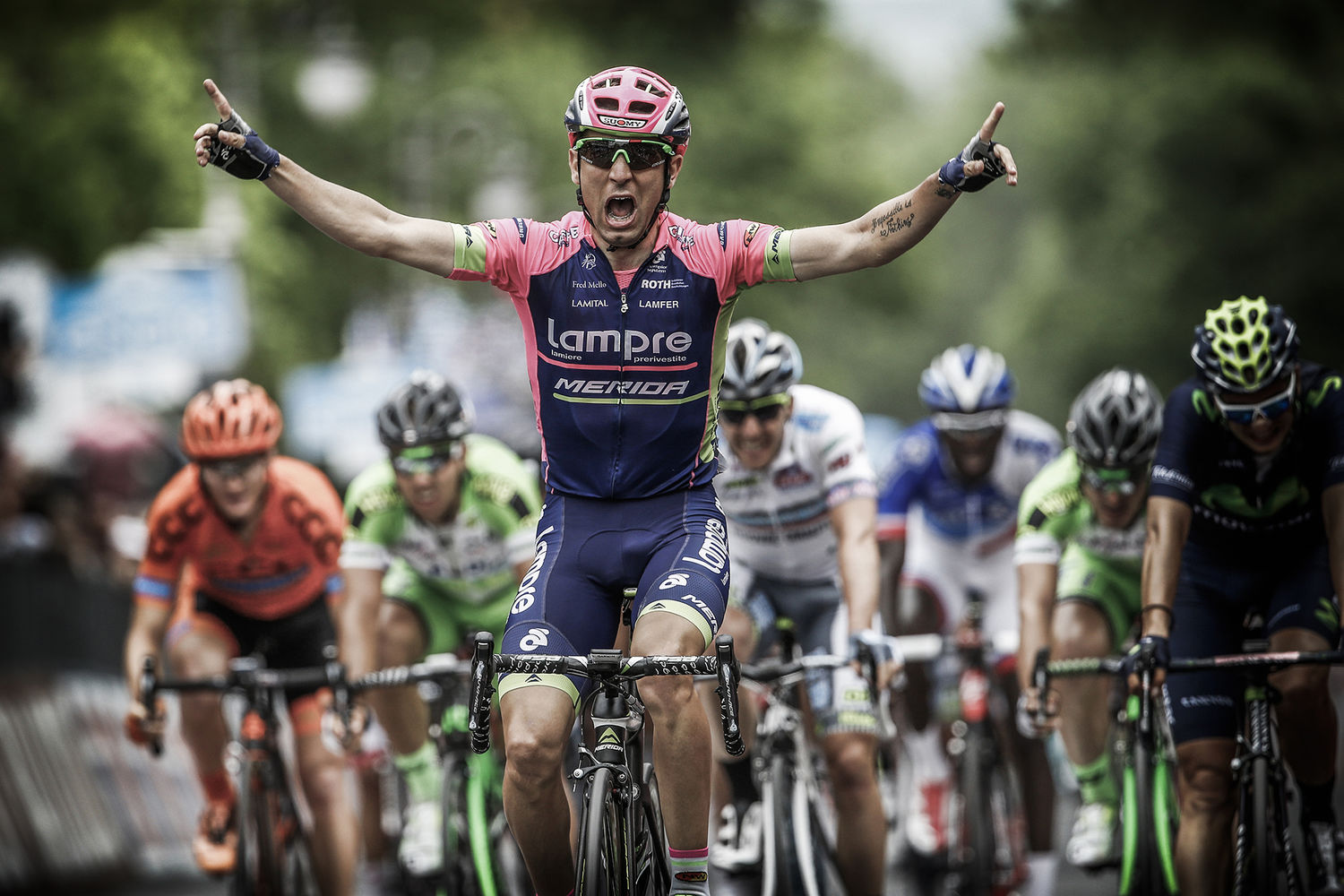 2013
UCI World Tour level road racing sponsorship
Merida's ambition to become involved in UCI World Tour level road racing took shape with the launch of the Lampre-Merida team.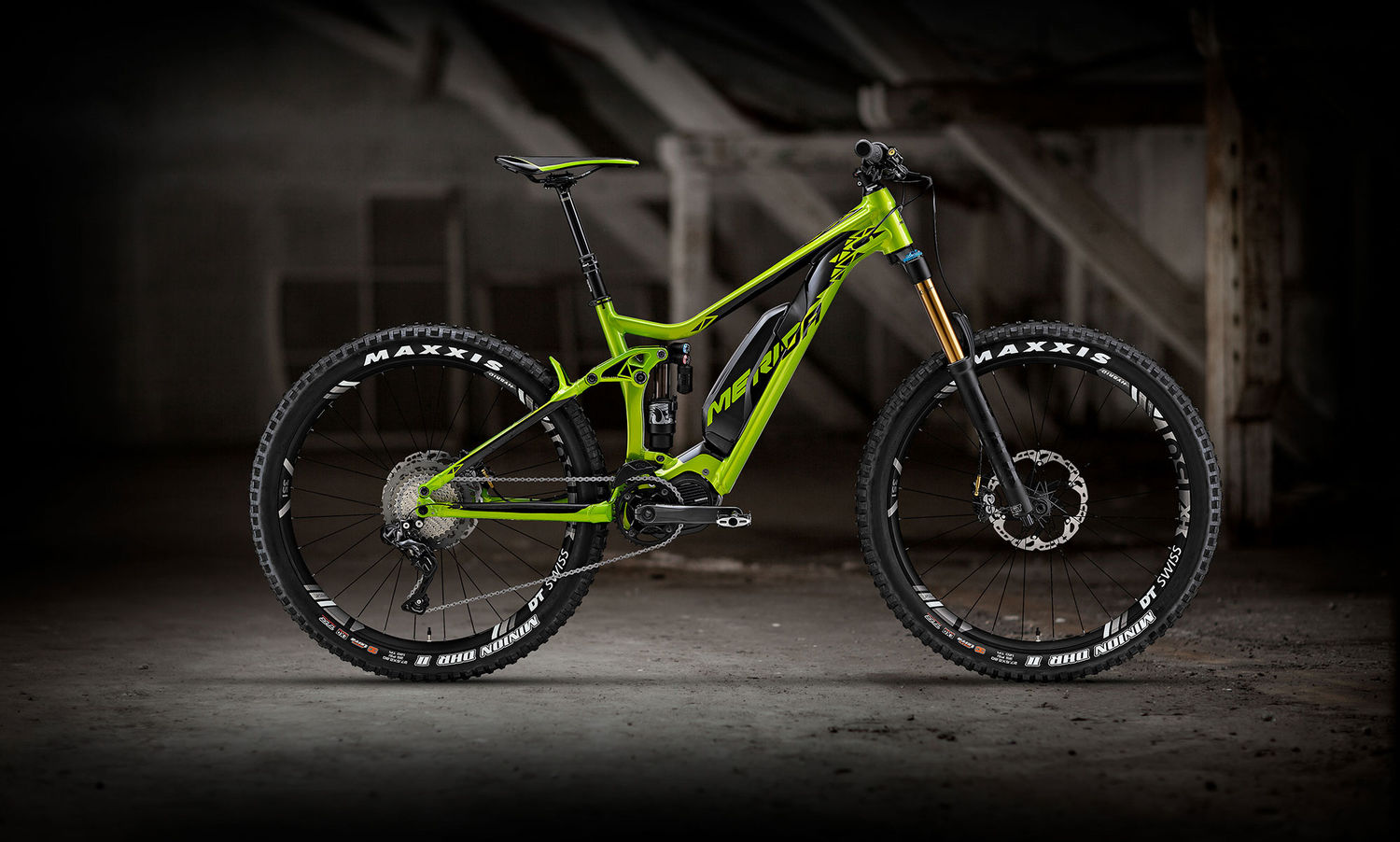 2016
eOne-Sixty was launched – the most decorated bike in Merida's history
Merida produced many bikes that impressed the cycling press and riders over the years but nobody was prepared for the uproar the eOne-Sixty generated. Within months of its launch, it started collecting test wins, awards and press accolades that remain unrivalled to this day. The bike helped change the perception of the Merida brand, positioning us as a key player in the newly emerging e-mountain bike sector.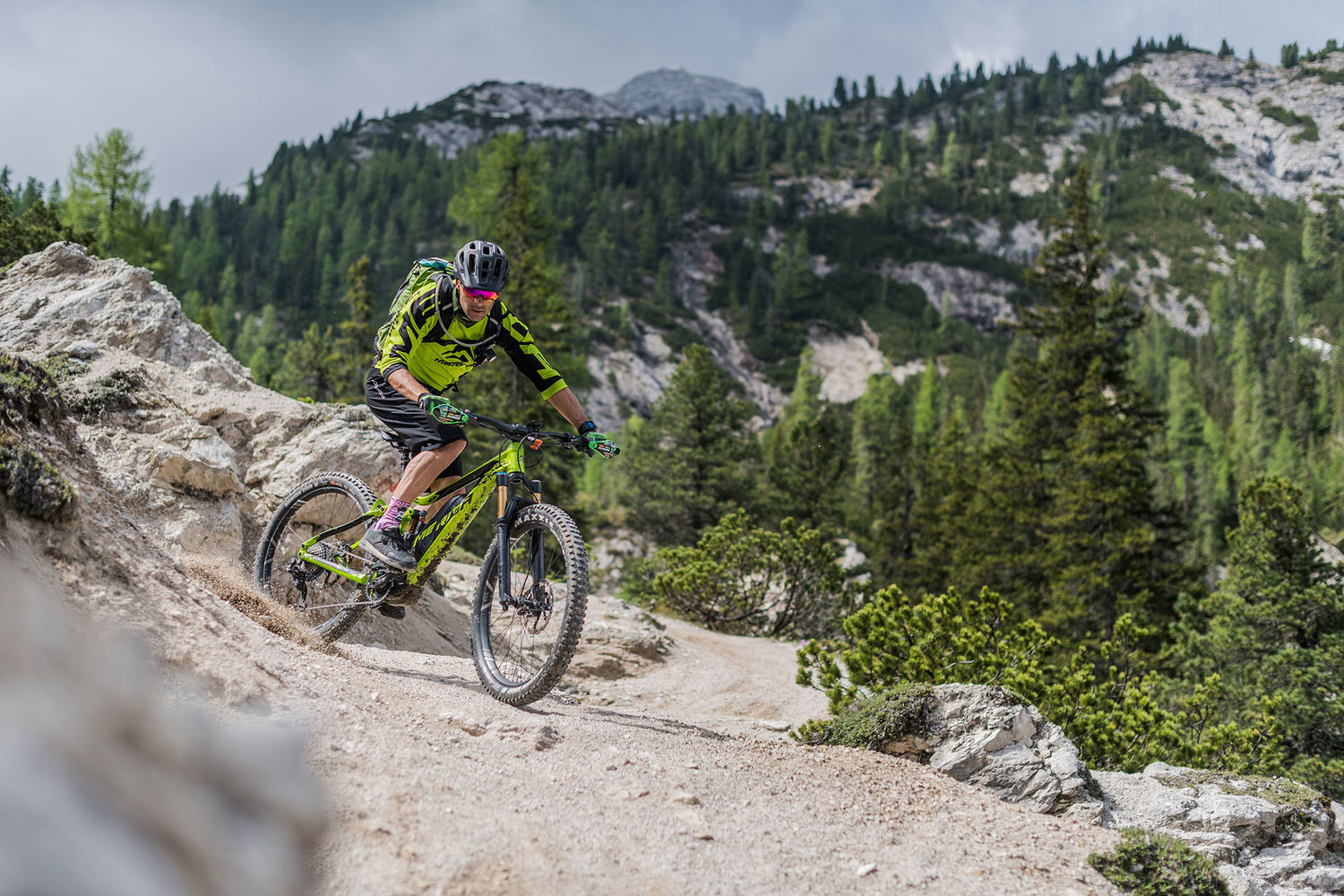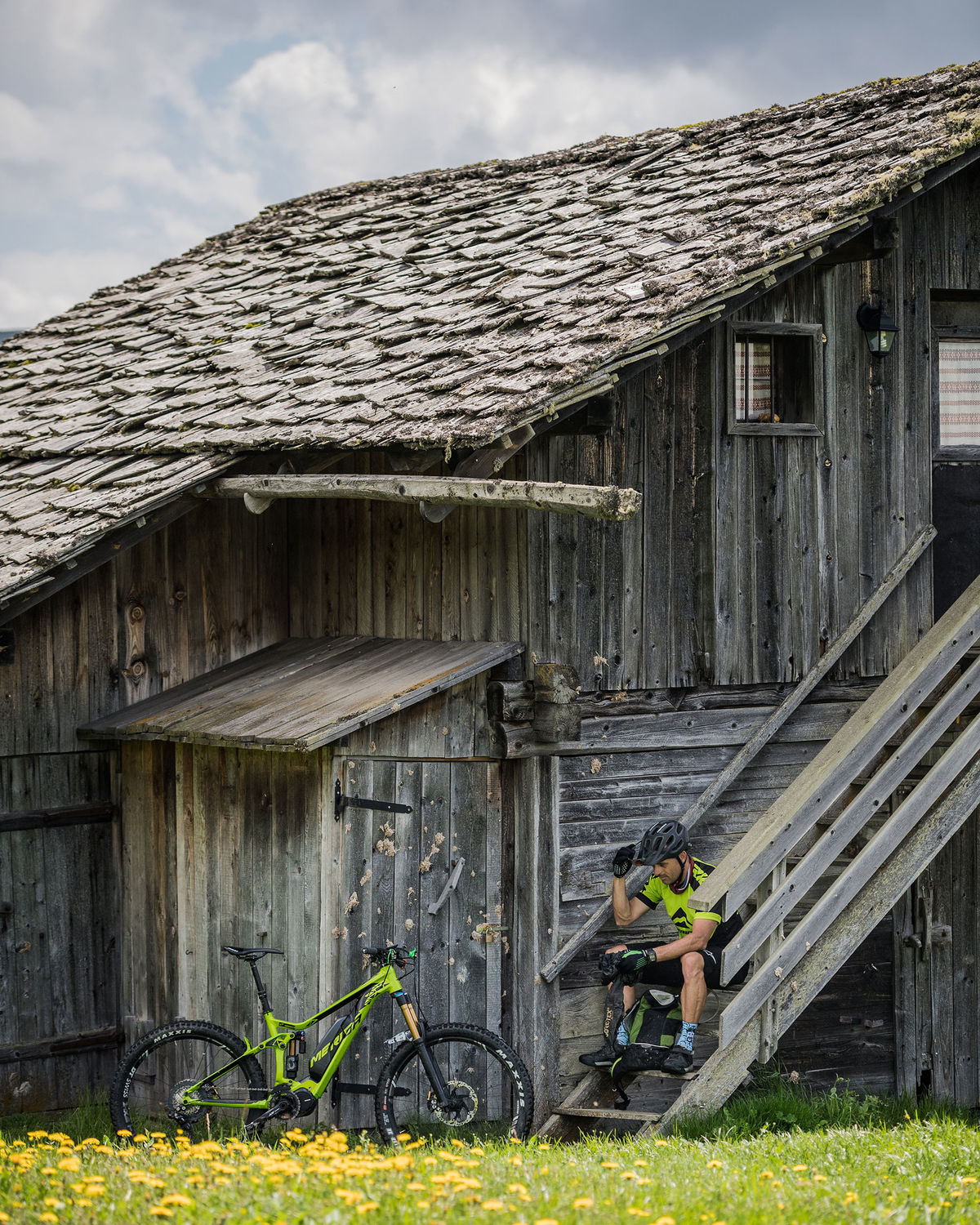 2017
The Bahrain-Merida Team
Merida's interest in the high-octane world of World Tour level road racing remained strong, seizing the opportunity to become involved in the ambitious Bahrain Cycling Team from the outset. Vincenzo Nibali started the success story by winning the Giro di Lombardia, a tough event in the Pro tour series.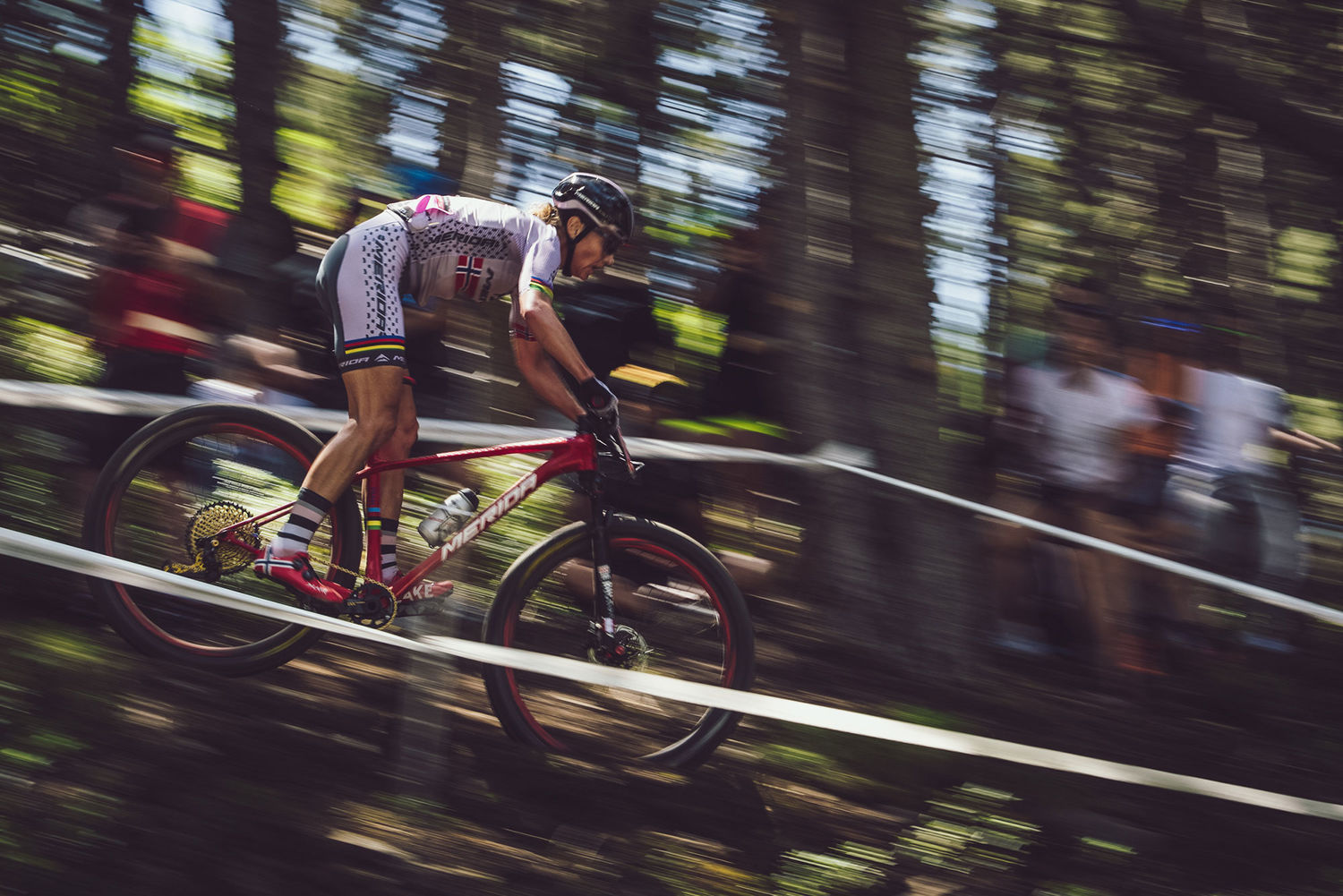 2018
Gunn-Rita Dahle Flesjå won her 30th World Cup
Gunn-Rita Dahle Flesjå won her 30th World Cup 22 years after winning her first. Her win followed the European Marathon Championship the year before she retired from World Cup racing. Besides her record-breaking wins, Gunn-Rita achieved 10 World Champion, 9 European Champion titles and Olympic Gold, making her cycling career one of the most illustrious in recent history.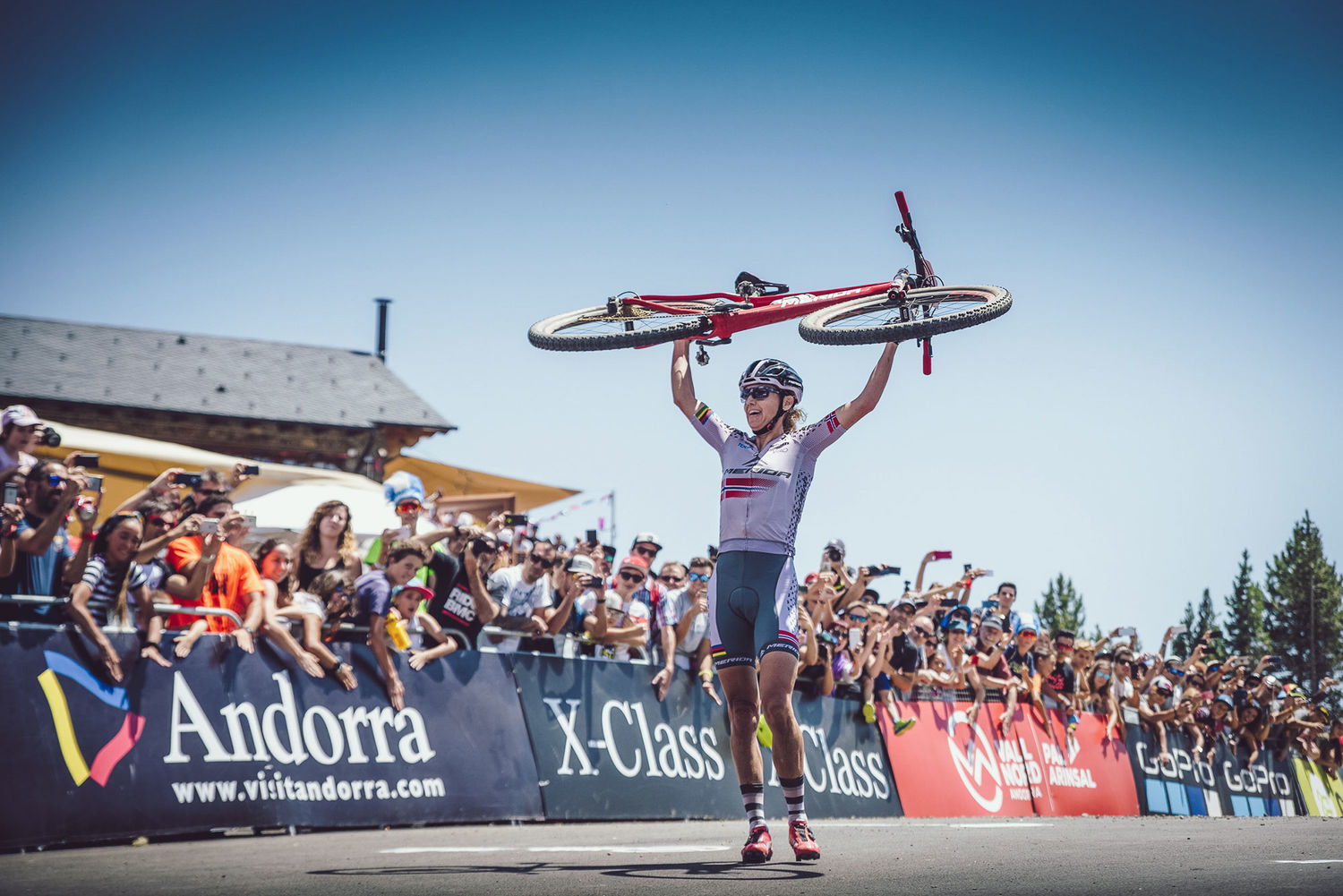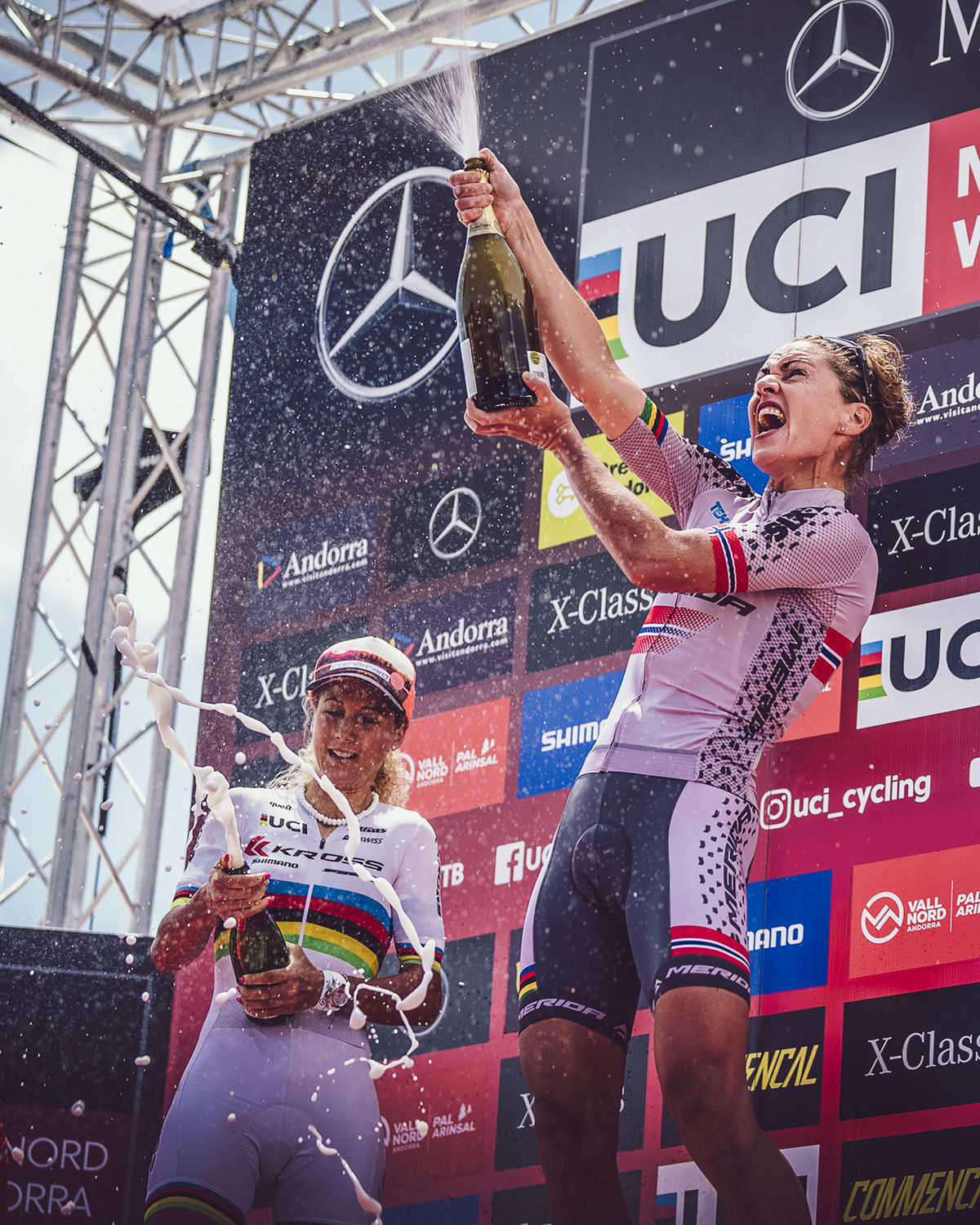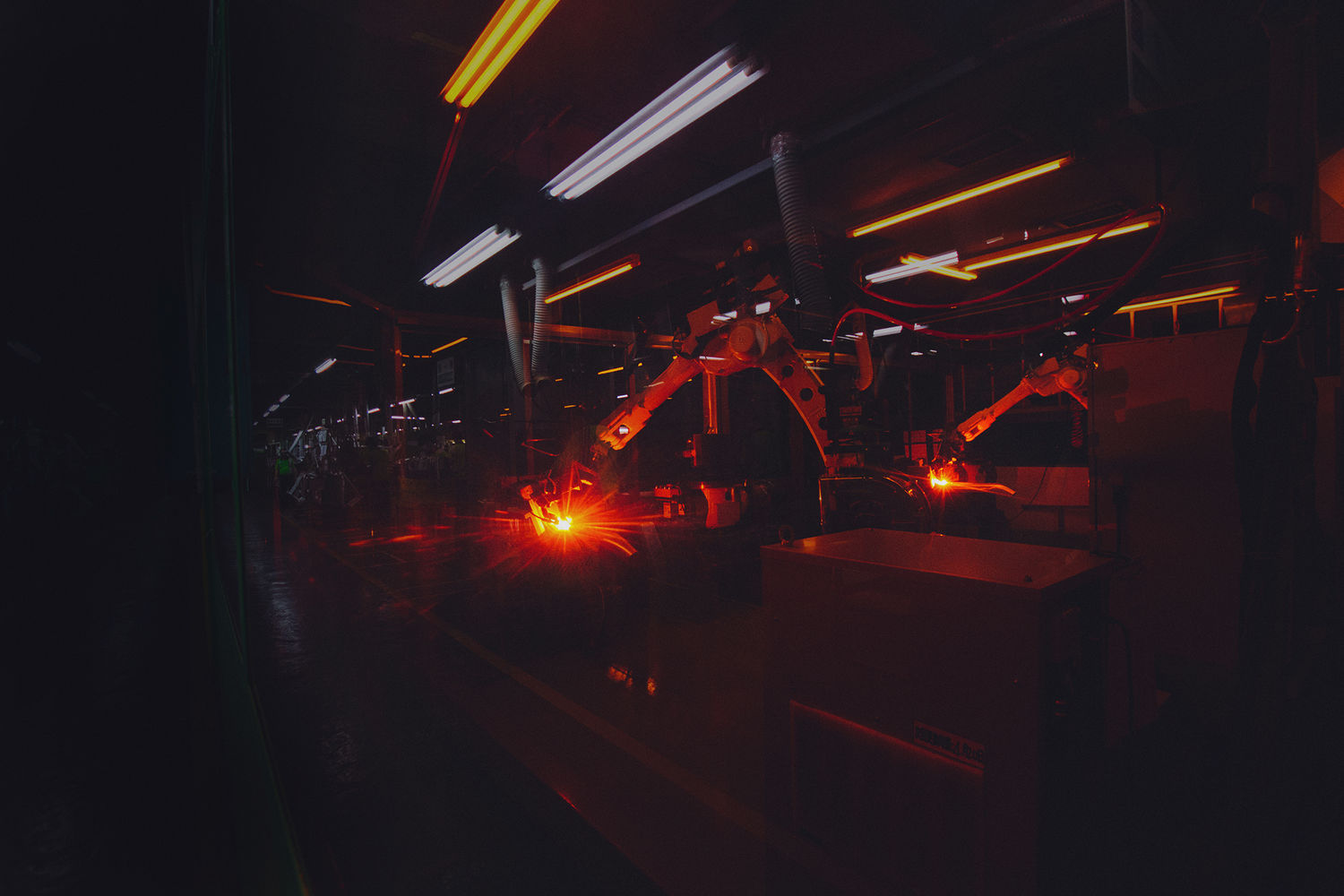 2018
Introduction of laser cutting technology
To minimise production time, reduce waste and improve accuracy Merida introduced laser cutting technology to its production facilities. Robot-controlled technology allows bikes to maintain their distinctive silhouettes without sacrificing strength or durability. The incredibly high precision means cleaner tubing cuts, resulting in stronger finished joints. This technology is especially important for the growing e-bike line-up, requiring large frame openings for easy battery insertion. As ever, investing in technology helps keep Merida bikes at the cutting edge of production techniques.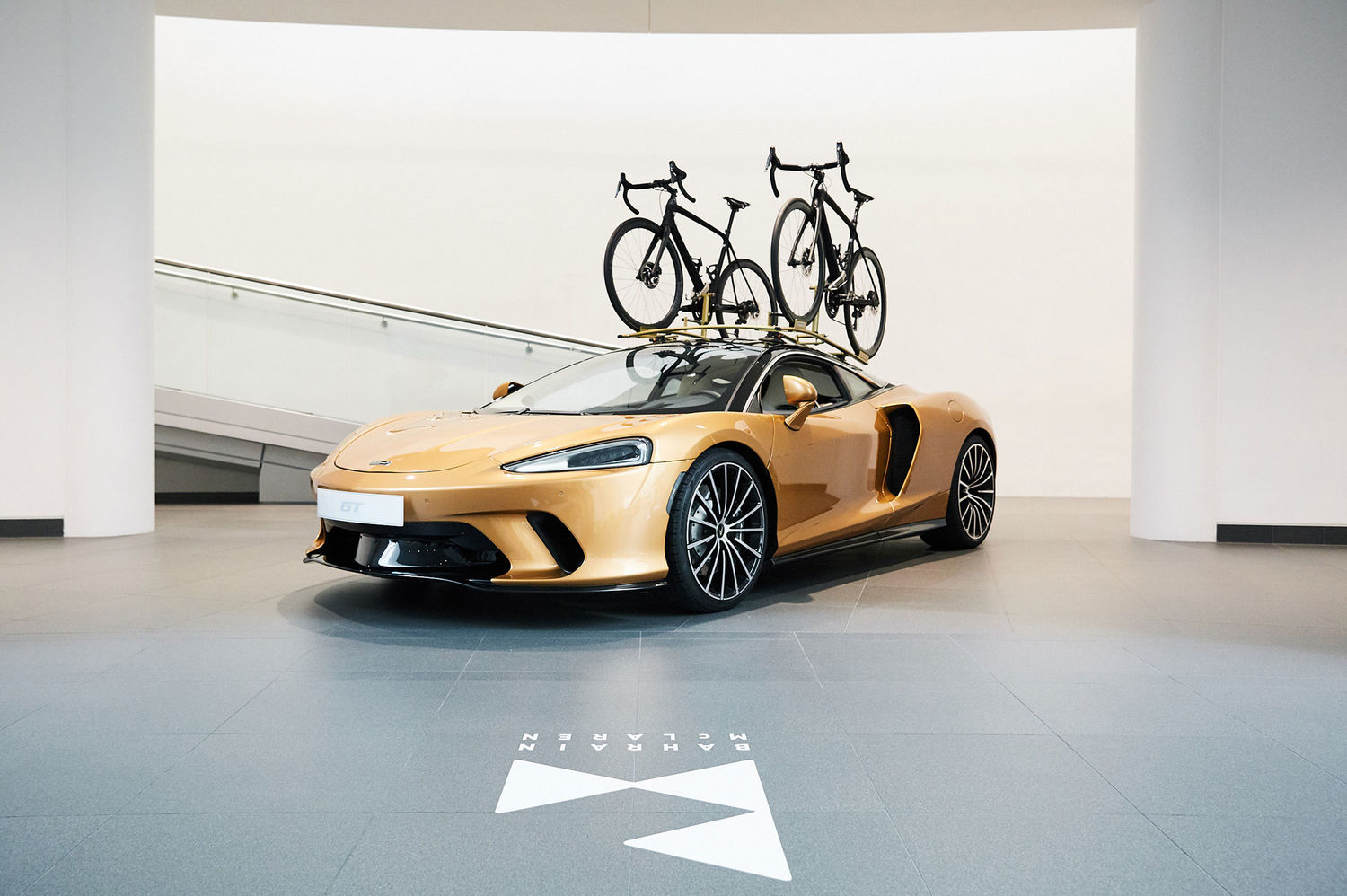 2020
Merida supports the Bahrain-McLaren team
Merida remained on board as the bike supplier and technical partner post management changes, supplying equipment to some of the best riders in the world and learning from the demanding, uncompromising world of World Tour racing.
2021
The 70th country joins the ever-growing Merida family
From a base of one distributor over 30 years ago, the family continues to grow, making bikes available in most global markets. In 2021, Merida welcomed the 70th country to the Merida family, making our 'family' truly international.
2021
Team Bahrain Victorious- Sonny Colbrelli wins Paris-Roubaix on the Reacto
The Paris Roubaix is one of the most talked about races on the World Tour; it's every road rider's dream to cross the finish line at the Vélodrome. André-Pétrieux chose our Reacto to leave his opponents behind following a decisive sprint in the velodrome, resulting in one of the most prestigious wins of his career.