The eSpresso CC is the rugged sibling of the regular eSpresso, with wider and grippier high-volume tyres on 650b wheels.

Whilst it's happy in the urban jungle thanks to standard-fit mudguards, lights, lock, rack and kickstand, it's also capable of taking trips along forest trails and gravel tracks for fun.

All eSpresso CC models are equipped with a refined, powerful Shimano STEPS pedal-assist motor. Smooth, comfortable progress is assured by suspension forks and powerful hydraulic disc brakes allowing effortless, controlled braking.

All electric bikes have an approved rider and equipment weight of up to 150 kg, meaning there's plenty of capacity for you and your luggage.
Shimano Steps EP8 85Nm motor
Internally mounted 750 Wh battery
Shimano 11-speed drivetrain
Suspension fork and seat post
Rugged 650b wheels Grippy high-volume tyres with reflective strip
Mudguards, kickstand, rack, lock and lights
material: aluminium
27,5x2,25" max. wheelsize
135x9mm axle standard
MUK 5 Hanger
Coil
75mm suspension travel
lockout
27,5x2,4" max wheelsize
motor unit
PC-052, Alloy painting
speed sensor
Shimano EW-SS301
20mm inner width
material: aluminium
100x15mm width front hub
32 spoke holes
Centerlock
135x9mm width rear hub
36 spoke holes
Centerlock
27.5x2.25"
wire
reflecting line
27.5x2.25"
wire
reflecting line
shifters
Shimano Deore M5100
material: aluminium
31.8mm diameter
adjustable
90 mm- XS/S/M, 110 mm- L/XL
stem size
90 mm-XS/S/M, 110 mm-L/XL
material: aluminium
660mm width
15mm rise
30.9mm diameter
15mm setback
40mm seatpost suspension travel
STVZO
STVZO
integrated in MERIDA MIK HD carrier
Spring clip
Spanninga rear light
kickstand
Atranvelo 1219-PC-7
mudguard
Sunnywheel SW-FA-311-65A(MSB)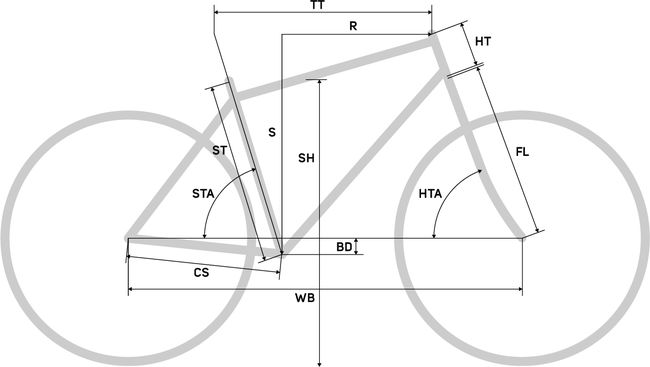 | | |
| --- | --- |
| Frame Size | L |
| Tyre Sizes | 27.5" |
| St Seat Tubes mm | 530 |
| Tt Top Tubes mm | 635 |
| Cs Chain Stays mm | 470 |
| HTA head tube angle [°] | 70 |
| STA seat tube angle [°] | 73.5 |
| Bd Bottom Bracket Drops mm | 65 |
| Ht Head Tube Lengths mm | 190 |
| Fl Fork Lengths mm | 476 |
| R Reach mm | 435 |
| S Stacks mm | 675 |
| Wb Wheel Base mm | 1170 |
| Sh Stand Over Height mm | 402 |
| | | | | | |
| --- | --- | --- | --- | --- | --- |
| No. | Item-No. | Name | Info | Pieces | Torque NM |
| 1 | A2300000004 | SCREW | M3x0.5 L6mm | 2 | 2~4 |
| 2 | A2311000072 | RD-HANGER | DH-013F | 1 | |
| 3 | A2258000079 | CABLE PLUG | for rear brake | 1 | |
| 4 | A2300000468 | SCREW | M8x1.25 L18.5mm | 3 | 11~12 |
| 5 | A2300000469 | SCREW | M8x1.25 L23mm | 3 | 11~12 |
| 6.1 | A2143000126 | BUTTON | ON-OFF; for SHIMANO batteries | 1 | |
| 6.2 | A2143000097 | BLIND PLUG | for SIMPLO batteries | 1 | |
| 7 | A2164000088 | MOUNT | for lower battery mount | 1 | |
| 8 | A2298000143 | SCREW | M6x1.0 L10mm | 4 | 6~8 |
| 9 | A2030000016 | MOUNT | upper; for battery cover | 1 | |
| 10 | A2030000017 | MOUNT | lower; for battery cover | 1 | |
| 11 | A2160000012 | O-RING | OD6mm ID4mm | 2 | |
| 12 | A2221000048 | BUSHING | for battery cover | 2 | |
| 13 | A2300000530 | BOLT | M5x0.8 L39.5mm | 1 | 4~6 |
| 14 | A2300000231 | SCREW | M3x0.5 L8mm | 3 | 2~4 |
| 15 | A2143000153 | BLIND PLUG | for drive unit screw holes | 4 | |
| 16 | A2161000138 | COVER | for battery; frame size XS | 1 | |
| 16 | A2161000139 | COVER | for battery; frame size S | 1 | |
| 16 | A2161000140 | COVER | for battery; frame size M | 1 | |
| 16 | A2161000141 | COVER | for battery; frame size L | 1 | |
| 16 | A2161000142 | COVER | for battery; frame size XL | 1 | |
| 17 | A2136000071 | MOUNT | for battery cover | 1 | |
| 18 | A2029000001 | BUMPER | for battery cover | 2 | |
| 19 | A2134000061 | BUTTON | for cover lock | 1 | 3.75~4.25 |
| 20 | A2136000017 | MOUNT | for bottle cage | 1 | |
| 21 | A2292000028 | WASHER | OD9mm ID5.2mm H3mm | 2 | |
| 22 | A2298000154 | SCREW | M5x0.8 L12mm | 2 | 3~5 |
| 23 | A2298000158 | SCREW | M5x0.8 L25mm | 1 | 3~5 |
| 24 | A2164000065 | MOUNT | for SIMPLO ON-OFF | 1 | |
| 25 | A2300000568 | SCREW | M3x0.5 L6mm | 2 | 2~4 |
| 26 | A2300000204 | NUT | for fender; M6 | 1 | |
| 27 | A2300000288 | SCREW | M6x1.0 L18mm | 1 | 10~12 |
| 28 | A2363000255 | PROTECTOR | for step through area | 1 | |
| 29 | A2191000138 | HEAD SET | MERDIA/ACROS-ICR TREKKING | 1 | |
| 30 | A2161000143 | COVER | for drive unit; left side | 1 | |
| 31 | A2161000144 | COVER | for drive unit; right side | 1 | |
| 32 | A2143000122 | CABLE PLUG | for front light | 1 | |
| | | SMALL PARTS E6100 | see pdf file | | |
Classification