BUILT TO SEND
The new One-Sixty FR harnesses the proven aluminium Lite frame technology of the One-Sixty and boosts it to create a bike park-ready ripper that's robust enough to lap from dawn til dusk. More travel up front, coil sprung shocks and 'mullet' mixed size wheels around a tough aluminium frame and sorted suspension system mean it's built to last with a go-big attitude that's ready to shrug off the hits, time after time. We know that value is important to rippers of all ages, so we've focussed the budget on getting the best suspension, tyres and brakes possible, rather than a fancier derailleur or lightweight kit that's not going to stay the course.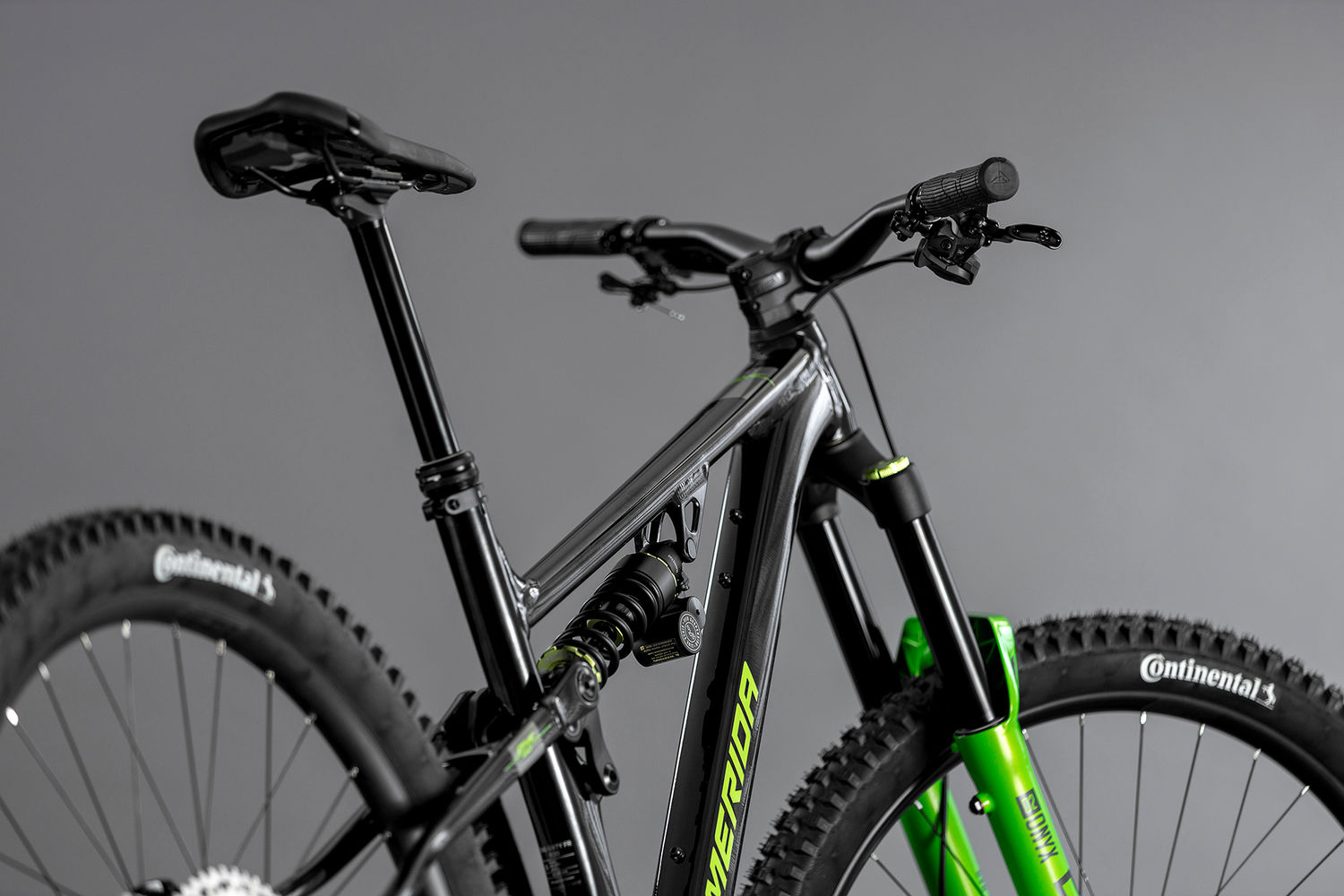 SERIOUS FUN
The One-Sixty FR is designed for the bike park, sending jump lines and having good times - on repeat. It's built to be tough, pairing downhill bike stability with mid-air pop and poise that'll make your grin visible under a full face helmet. It needs to be downhill bike capable but trail bike fun; stable but playful handling and party-time mullet setup is the order of the day.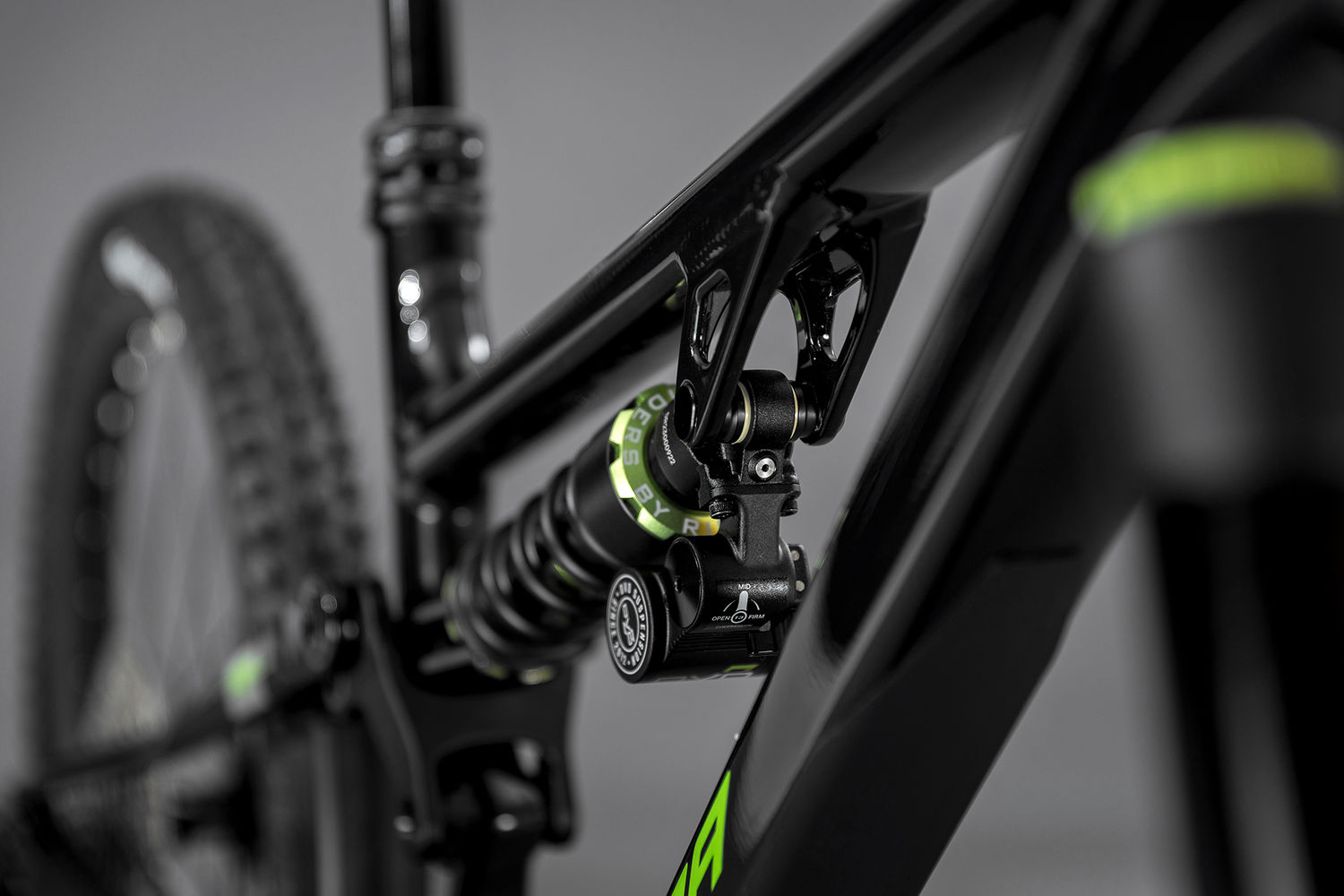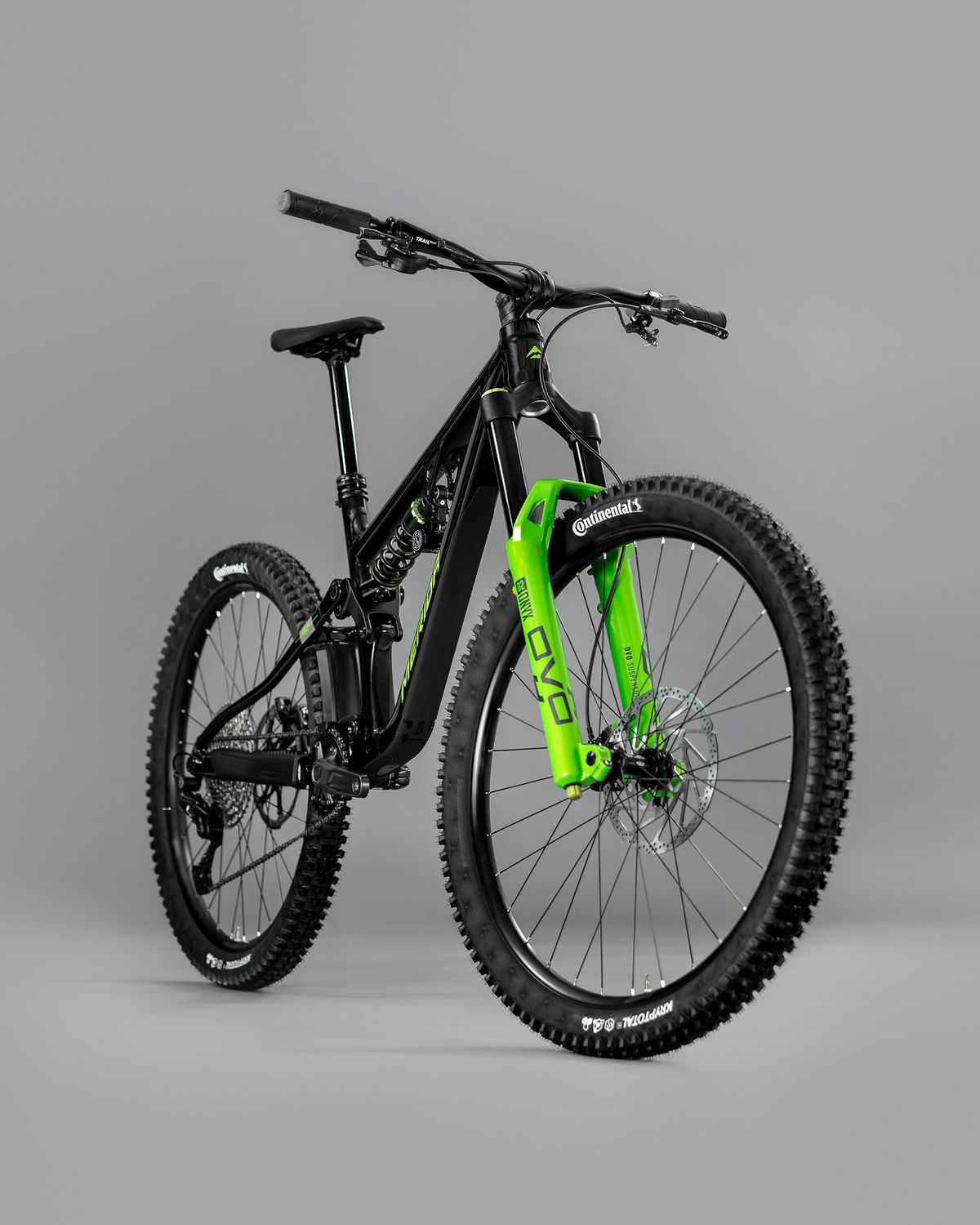 EXTRA TRAVEL, COIL SPRINGS AND POWERFUL BRAKES
It's designed to be robust and affordable, focusing on maximum suspension and braking performance rather than trimming grams.
That means extra travel, coil springs and powerful brakes. Whilst uplifts and bike parks are its natural playground, it's also the perfect choice for heavy and hardcore riders needing a machine that keeps pace with how they push.
BUILT TO SUCK UP THE PUNISHMENT THAT COMES WITH PROGRESSION
The bike park is the natural stomping ground for the One-Sixty FR, with the robust frame, responsive handling and tough kit meaning it's the ideal choice for riders that keep doing laps until the light fades, but it's also a brilliant match for riders that want to take on the most demanding descents without having to resort to a downhill bike. It's also a match for the young guns that want to push and progress their riding, but don't have the budget for a fancy enduro bike - or want the compromises that come with a bike designed to race against the clock, whether that's from the enduro or the downhill scenes.
The robustness and high value will also mean the One-Sixty FR is perfectly suited to the demanding world of bike park rentals, where it can cope with day-in, day-out.
Designed for extreme riding, the One-Sixty FR (category 5 bike) has a 5 year warranty covering bike park use, something few of our competitors offer.
FEATURES AND INNOVATIONS
FAST KINEMATIC SUSPENSION PAIRED WITH COIL SHOCKS FOR CONSISTENT CONTROL
Differing to the standard One-Sixty, the One-Sixty FR runs a mullet mixed wheel setup across all sizes. We've also turned up the volume by bumping the front travel up to 180 mm with a 29" wheel. This is paired with 171 mm of coil-sprung travel at the rear for super supple, fade-free performance.
The back end uses our proven FAST kinematic suspension to provide plush controlled support. It uses a low-maintenance flexstay design that gets rid of the seat stay pivot reducing weight and maintenance. The kinematic also increases in progression as you move up frame sizes so that taller, heavier riders benefit from increased bottom-out support and extra control.
The switch to a linear coil sprung shock rather than the air shocks fitted to One-Sixty models works extremely well with the FAST kinematic. The softer initial travel offers excellent small bump grip; the progressive curve provides mid-stroke support for pumping through turns and the faces of jumps, and the highly progressive ending stroke resists bottom-out forces. The bike uses the AGILOMETER sizing concept that allows riders to choose their handling characteristics independently of leg length thanks to low standover frames paired with our 230 mm travel adjustable dropper post. Choose long for stability, or short for agility - or opt for a balance of both.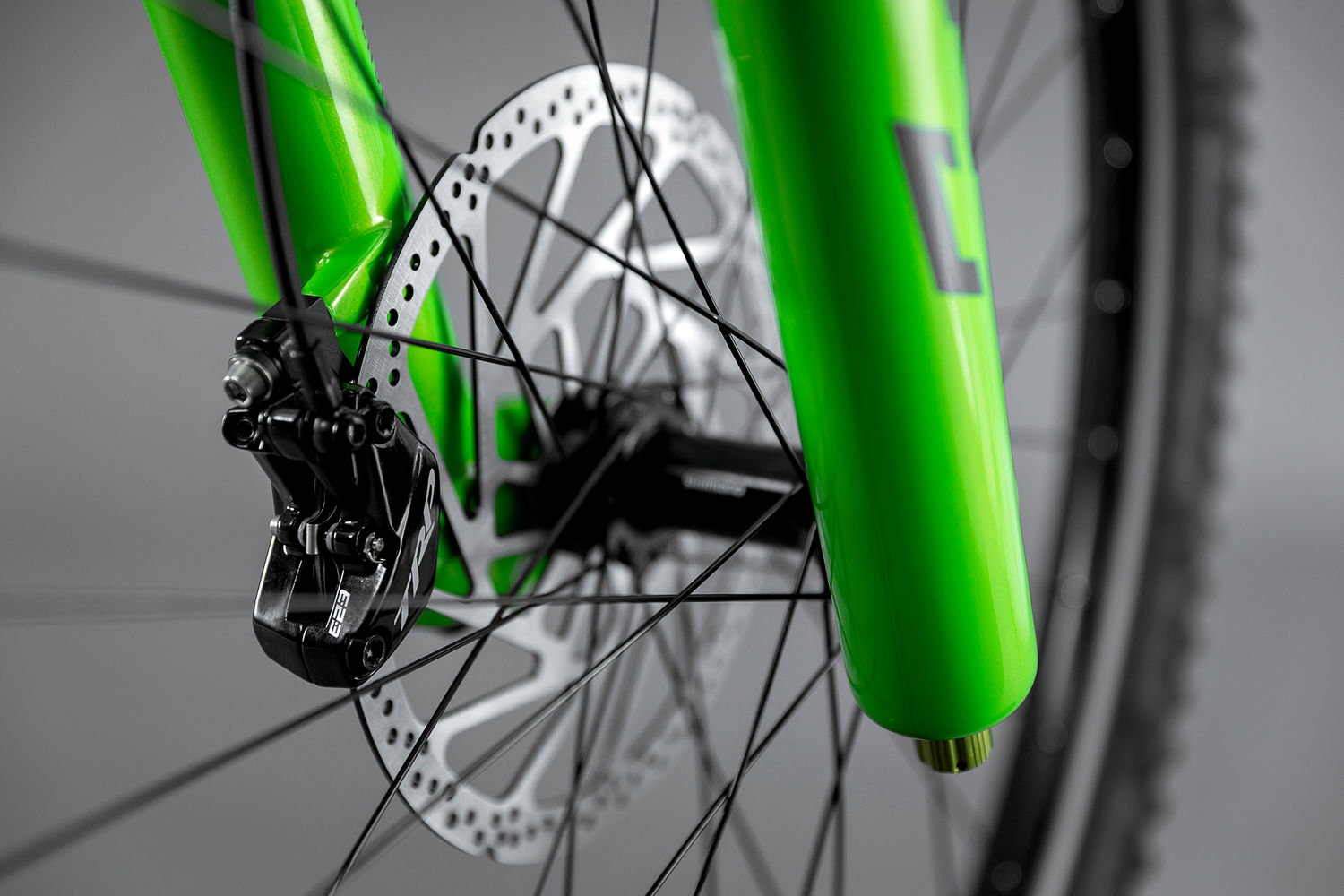 PERFORMANCE FOCUSSED VALUE
Spec-wise, we've prioritised the quality of suspension and braking components over the drivetrain. Derailleurs, chains and cassettes wear out or get damaged, but high-quality brakes and suspension will have a positive impact on your ride and will last the lifetime of the bike.
The One-Sixty FR has four-piston brakes with a large 220 mm brake rotor at the front for consistent and powerful braking. There are damping adjustable forks and coil shocks on all models.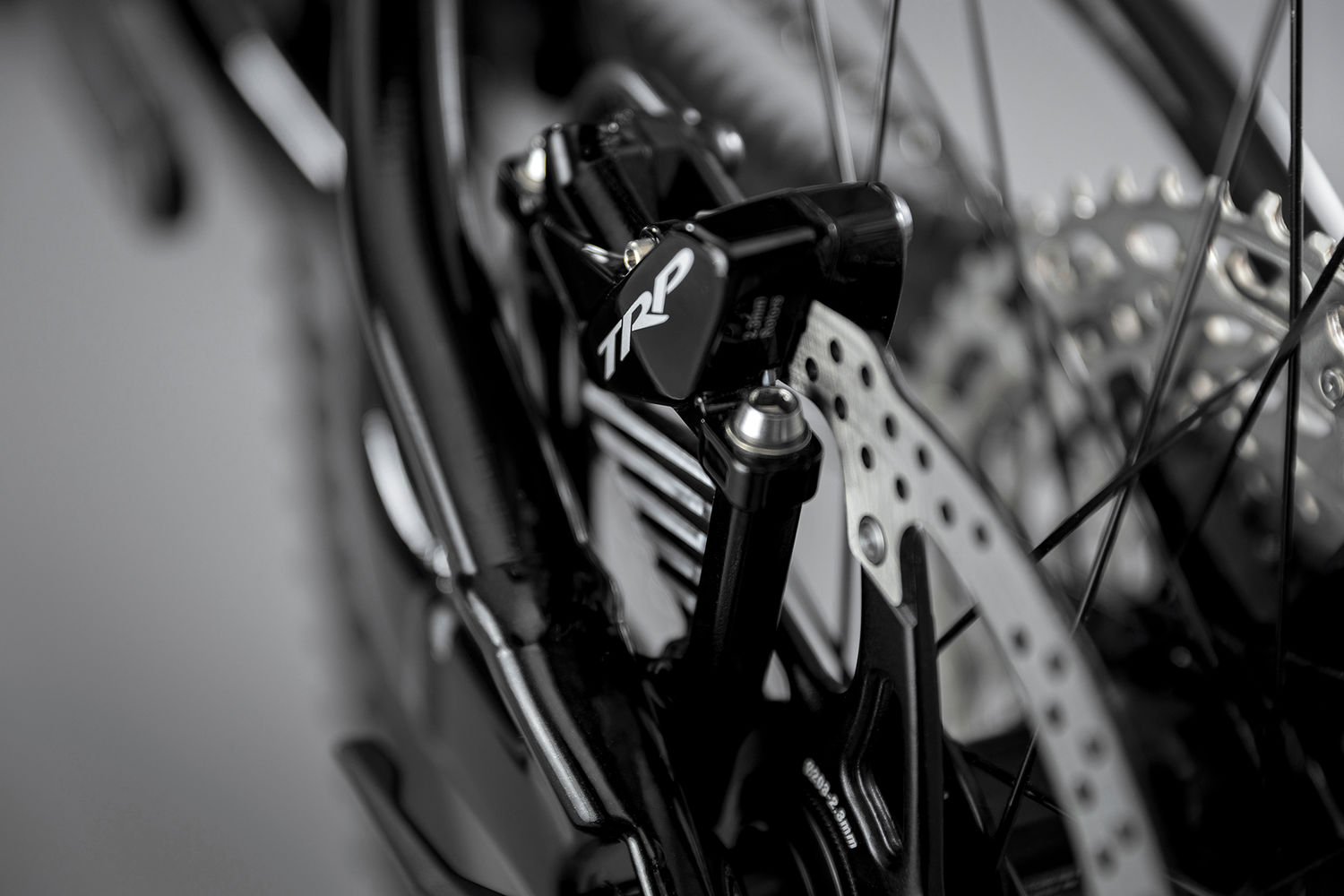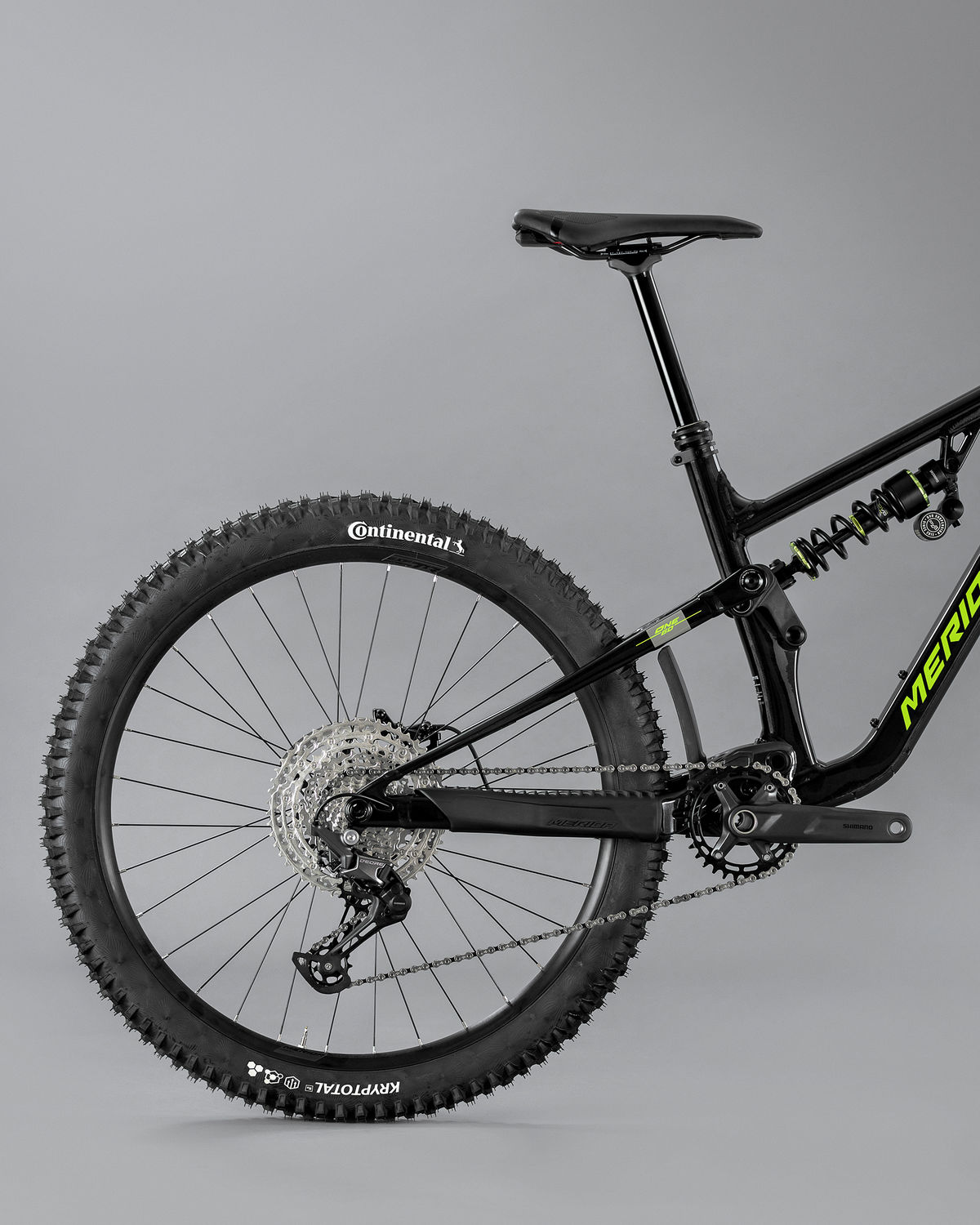 TOUGH, RELIABLE KIT THAT'LL SUCK UP PUNISHMENT
We've also made sure the standard rubber is ready to rip, with dual casing/downhill and tubelessready tyres fitted as standard. The same goes for the wheelset, which comes in for a beating every time the bike hits the trail - we've gone for tough, reliable kit that'll suck up flat landings, cased lips and berms that want to tear the tyres off.
PROVEN LITE ALUMINIUM FRAME
The One-Sixty Lite frame has been proven out in the real world, the P-FLEX flexstay design has also passed the hardest independent lab fatigue tests with flying colours. That's why we're confident to offer a five year warranty for the hardest Category 5 use category, something very few other manufacturers do, even for their downhill bikes.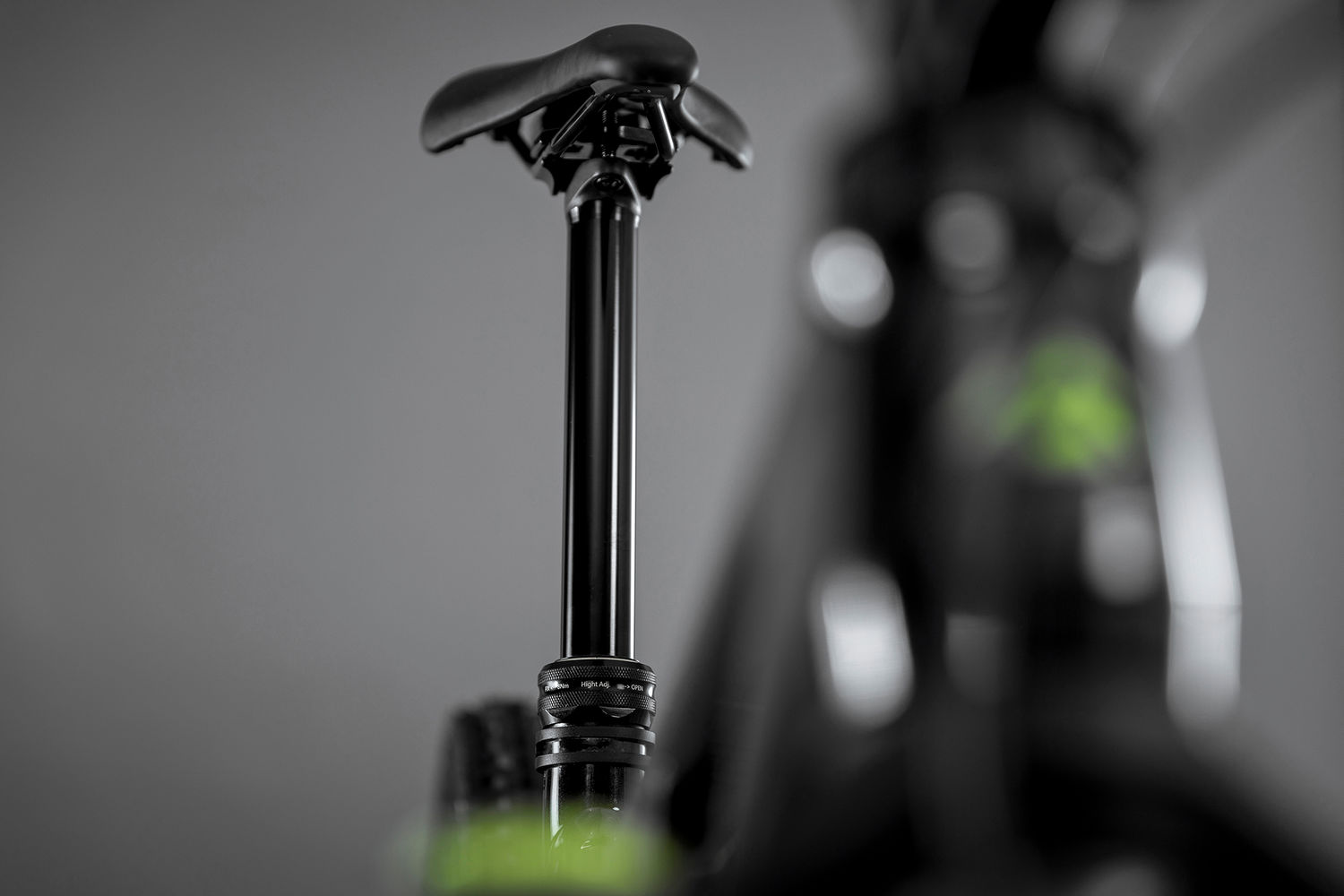 LONG TRAVEL DROPPER POSTS
Our frame design maximises clearance, so we've maximised dropper post travel too. Higher end bikes get our 30-230 mm travel adjustable Team TR II post, but even on more affordable options we've used our Expert TR II post to maximise the seatpost travel across all sizes.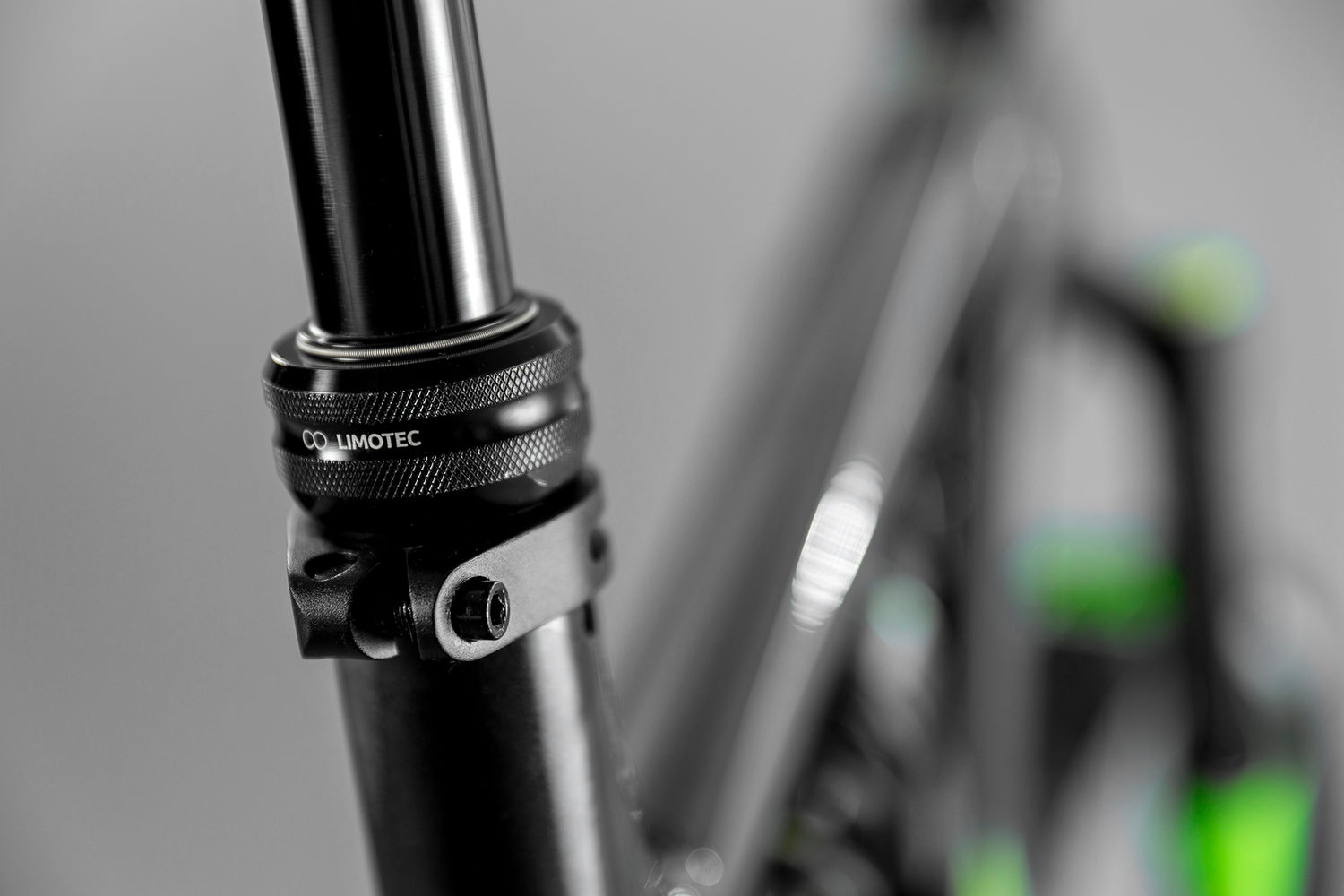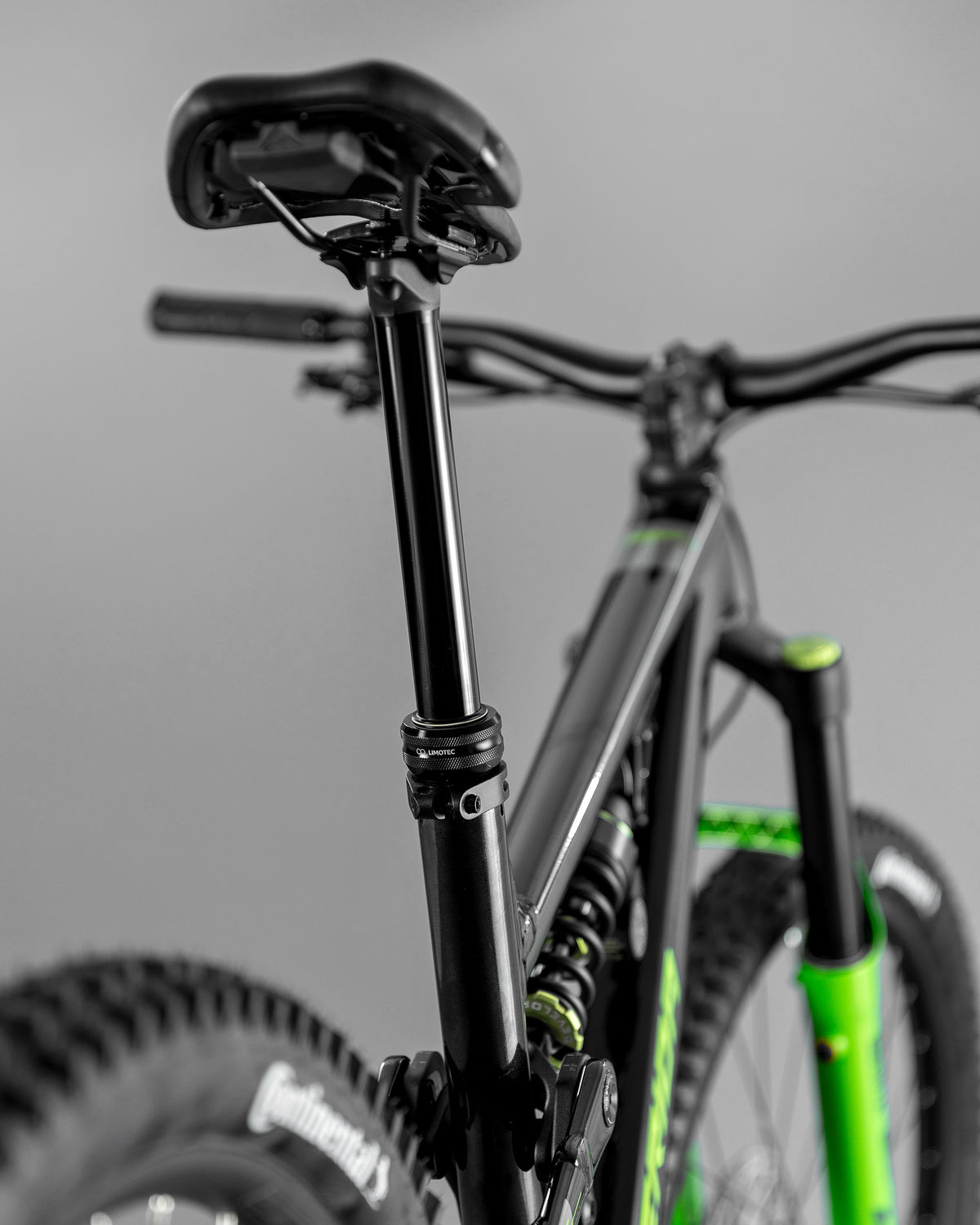 FAQs
Both bikes are more than capable on tough terrain, but the FR offers a more supple suspension feel thanks to the coil sprung rear shock and increased fork travel, though this comes with a minor weight penalty. The FR also comes with mixed wheel sizes across all frame sizes, rather than the full 29" setup on sizes Long and above with the regular bike. We have also focussed on higher specification suspension components rather than drivetrain equipment on the FR.
The standard fit coil spring weights are below:
XSHORT and SHORT 300 lb/in
MID: 350 lb/in
LONG: 400 lb/in
XLONG: 450 lb/in
Note that as per our FAST kinematic design, the progression increases with frame size. Detailed information on the kinematics of the ONE-SIXTY FR can be found in the PDF below.
A detailed suggestion for coil spring weights for rider weights can be found in the ONE-SIXTY setup guide here.
Replacement coil springs are available from your national DVO distributor, including LS lightweight springs. We use 3.0" spring lengths but a 2.5" length spring with spacer will also work.
DOWNLOAD KINEMATIC-PDF
Yes, thanks to the wheel size correction flip chip, but we think the mixed wheel size setup is the best choice for this intended use. You can find out how to change the wheel size in the following video on YOUTUBE.
MERIDA FAST kinematic flip-chip adjustment
How to change between 29" and 27.5"/mullet rear wheels