2 Aug 2018
First ride of the new ONE-TWENTY 8000 by Singletrack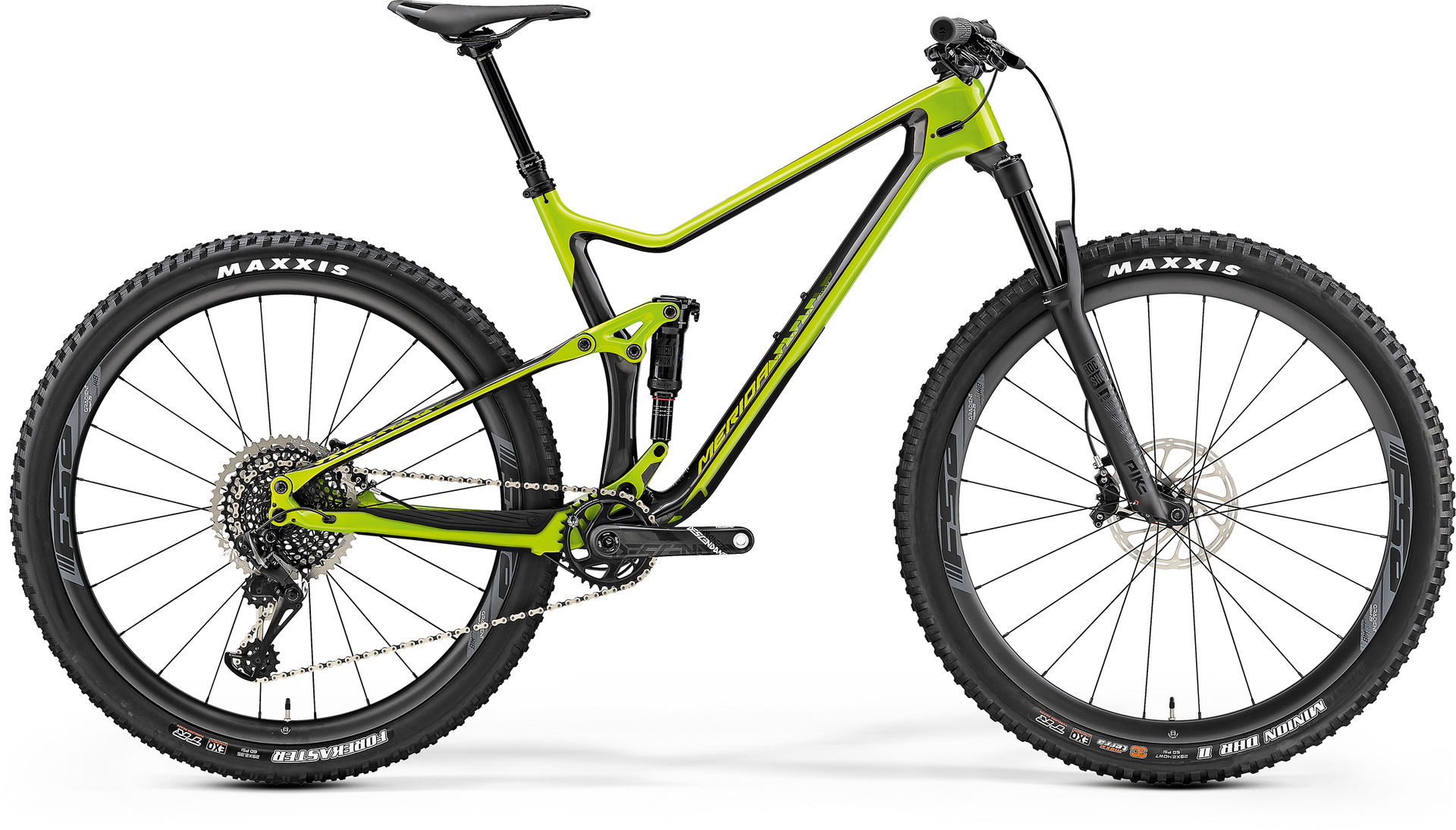 The test team from UK mountain bike magazine and website Singletrack joined us at our recent Global Launch in Ruhpolding and dedicated the entire time to testing and re-testing our new ONE-TWENTY. Bike tester James Love focused his riding very much on the all carbon ONE-TWENTY 8000 model and has put an in-depth 'first ride' feature together.
CONCLUSION:
'The design goal with the latest version of Merida's short travel trail bike was to hit a particular sweet spot and produce a bike that works well for trail riding as well as long distance riding. Have the designers achieved that? Yes. I reckon that the balance Merida's designers strived for with the latest One-Twenty has been achieved. First impressions are very good indeed.
The One-Twenty will absolutely go far. It offers a comfortable and efficient ride feel. And it's a whole load of fun with both good levels of agility and confidence. All in all a good mix of characteristics and sublime suspension. Me, I like to go far and I like to have fun. A trail bike of this type; a short travel bike that doesn't have the fear when it comes to the fun stuff? Sounds great to me.
By the same token, if you are out for a good old big day out and/or into a bit of redlining along your favourite bit of singletrack, the Merida One-Twenty is game.'
Some amazing feedback from James and a confirmation that we have achieved what we set out to do.
And if the conclusion has made your 'hungry for more' then make sure you read the full review by clicking here.