15 Mar 2023
road.cc says the Crossway 300 is a "dependable, friendly hybrid"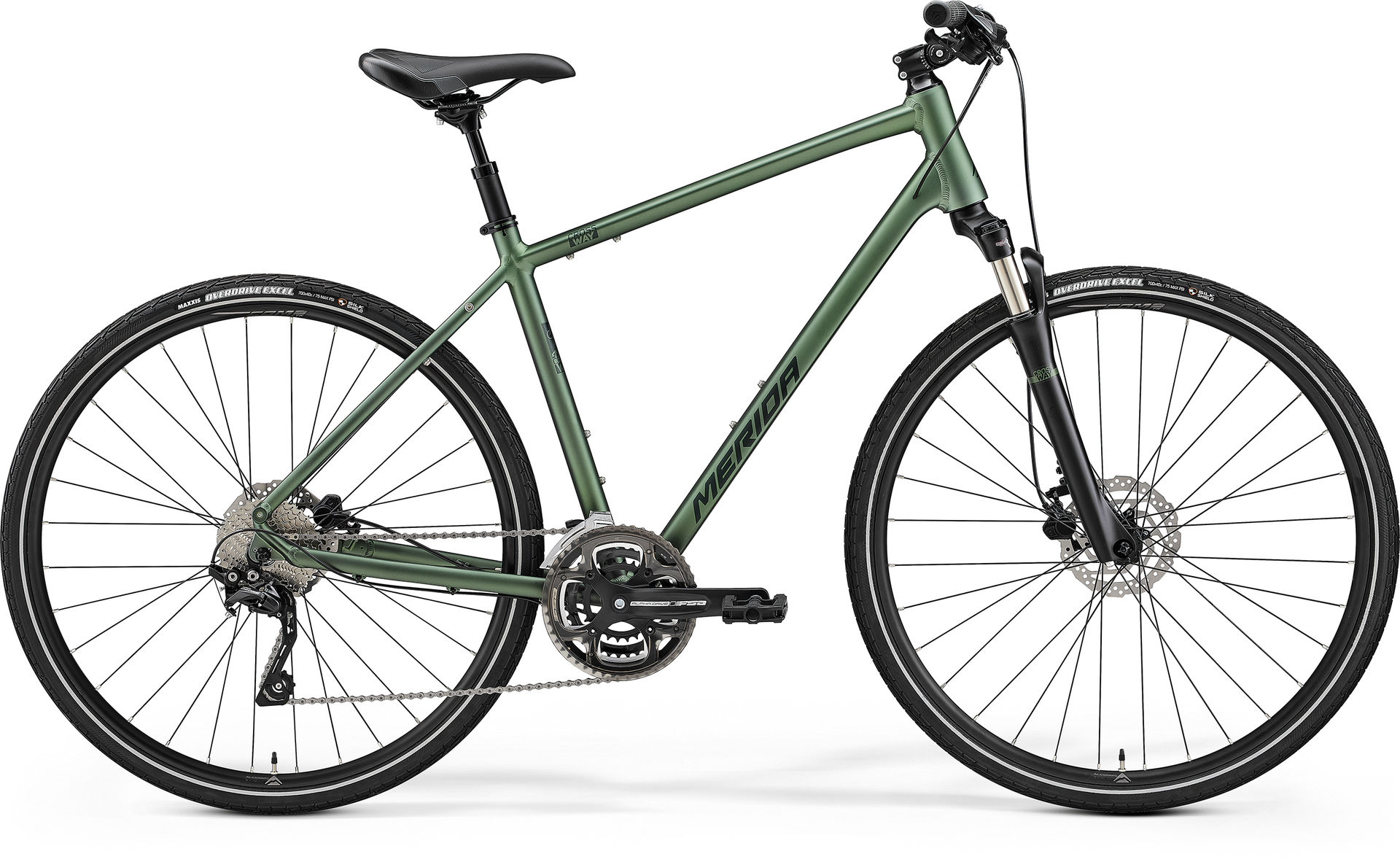 The Crossway 300 is a cornerstone of our range, providing dependable and versatile transport and enjoyment, so while the press is often focussed on our more expensive and high-end models, it's great to see that the testers at road.cc have recognised it as a "friendly barebones hybrid with a huge gear range, excellent equipment and a dependable ride" and have awarded it four stars out of a possible five.
The tester praised the practicality of the bike, saying "I want a bike like this to be solid, reassuring, wholesome, and friendly – and that's exactly what the Crossway 300 is".
The riding position and handling of the Crossway was also praised, saying: "The riding position is quite upright, which is nice for sitting and looking at the scenery... ... this is a bike that goes where you point it without any fuss or hassle. In handling terms it Just Works™ and that's a very good thing".
With a 63 mm suspension fork and suspension seatpost, the Crossway is designed to be comfortable, whether on or off-road, a fact noticed by the tester: "The SR SunTour fork and Merida own-brand seatpost here do a fair job of taking the edge off potholes, and the way winter has trashed the roads round here, that's a welcome comfort improvement".
The all-terrain versatility was also appreciated: "Tarmac is the natural home of a bike like this, but with its deep-treaded tyres and steady handling it works really well on trails too, as long as they're not rocky or muddy; my local bridleways and byways were ideal."
To read the full review, head to the road.cc website here.
To find out more about the Crossway 300 including detailed specifications, head to the product page here.