*All specifications listed are subject to change without notice. *Recommended Retail Prices are subject to change without notice.
Say hello to your urban personal assistant, the eSPRESSO CITY 700 EQ. It's always ready when you need it to be, thanks to a low maintenance hub gear paired with Shimano's trekking dedicated E6100 drive unit. Our ENERGY CRADLE frame design delivers a stiff, strong frame with an extra-low step-through frame design for total convenience, neatly hiding away the 630 Wh battery in the process. With our award-winning rack with built-in rear light plus standard fit mudguards, you can transport what you need to in comfort and safety.
Life in the city can be hectic, so anything that allows you to make the best use of your time has to be a good thing. The eSPRESSO CITY is all about getting you where you want to without fuss and in comfort, thanks to a range of smooth yet powerful pedal-assist motors, a convenient low-step-through frame and standard fit equipment such as lock, mudguards, lights and rack that make navigating urban life that much easier. All models (except 300 EQ) feature the ENERGY CRADLE frame design that holds the 750 Wh, 630 Wh or 504 Wh internal (model depending) battery with an even lower and wider step-through frame with excellent stiffness, plus derailleur or low-maintenance hub gearing options.
Extra low step-through ENERGY CRADLE frame design
Internally mounted 630 Wh battery
Trekking dedicated Shimano E6100 drive unit
Low maintenance Shimano hub gearing
Fully equipped with guards, lights, lock, rack and kickstand
Fast rolling 700c wheels and comfy 50 mm tyres with reflective strip
material: aluminium
700x50C max. wheelsize
135x9mm axle standard
internal
hub-gear dropout
frame size
XS, S, M, L, XL
Coil
63mm suspension travel
700x52C max wheelsize
color
SILK TEAL-BLUE (LIME)
shifter rear
Shimano SW-E6010-R
100x9mm width front hub
32 spoke holes
Centerlock
135x9mm width rear hub
36 spoke holes
Centerlock
20mm inner width
material: aluminium
622-50
wire
reflecting line
622-50
wire
reflecting line
material: aluminium
31.8mm diameter
adjustable
65 mm-XS/S/M, 90 mm-L/XL
material: aluminium
640mm width
35mm rise
30.9mm diameter
15mm setback
40mm seatpost suspension travel
fender
Sunnywheel SW-FA311-60E1 (MSB)
Spring clip
Spanninga rear light
kickstand
Atranvelo 1219-PC-7
STVZO
integrated in MERIDA MIK HD carrier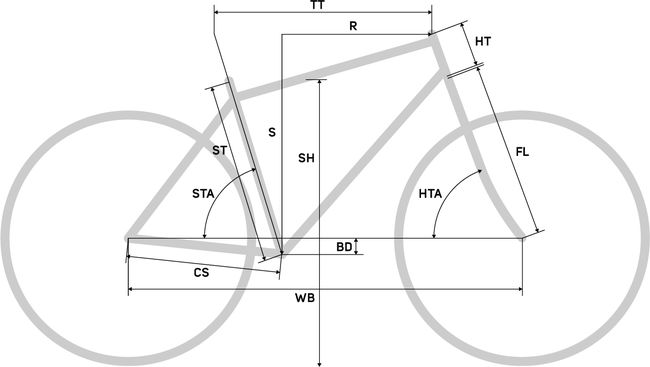 | | | | | | |
| --- | --- | --- | --- | --- | --- |
| Frame Size | XS | S | M | L | XL |
| Tyre Sizes | 27.5" | 28" | 28" | 28" | 28" |
| ST seat tube [mm] | 380 | 430 | 480 | 530 | 580 |
| TT top tube [mm] | 580 | 595 | 615 | 635 | 655 |
| CS chain stay length [mm] | 470 | 470 | 470 | 470 | 470 |
| HTA head tube angle [°] | 70 | 70 | 70 | 70 | 70 |
| STA seat tube angle [°] | 73,5 | 73,5 | 73,5 | 73,5 | 73,5 |
| BD bottom bracked drop [mm] | 65 | 65 | 65 | 65 | 65 |
| HT head tube [mm] | 170 | 175 | 180 | 190 | 200 |
| FL fork length [mm] | 475 | 475 | 475 | 475 | 475 |
| R reach [mm] | 386 | 399 | 418 | 435 | 452 |
| S stack [mm] | 656 | 661 | 665 | 675 | 684 |
| WB wheel base [mm] | 1113 | 1128 | 1149 | 1169 | 1190 |
| SH stand over height [mm] | 413 | 413 | 412 | 412 | 411 |
| | | | | | |
| --- | --- | --- | --- | --- | --- |
| No. | Item-No. | Name | Info | Pieces | Torque NM |
| 1 | A2311000106 | MOUNT | for hub gear; right side | 1 | |
| 2 | A2311000118 | MOUNT | for hub gear; left side | 1 | |
| 3 | A2258000079 | CABLE PLUG | for rear brake | 1 | |
| 4 | A2300000468 | SCREW | M8x1.25 L18.5mm | 3 | 11~12 |
| 5 | A2300000469 | SCREW | M8x1.25 L23mm | 3 | 11~12 |
| 6.1 | A2143000126 | BUTTON | ON-OFF; for SHIMANO batteries | 1 | |
| 6.2 | A2143000097 | BLIND PLUG | for SIMPLO batteries | 1 | |
| 7 | A2164000088 | MOUNT | for lower battery mount | 1 | |
| 8 | A2298000143 | SCREW | M6x1.0 L10mm | 4 | 6~8 |
| 9 | A2030000016 | MOUNT | upper; for battery cover | 1 | |
| 10 | A2030000017 | MOUNT | lower; for battery cover | 1 | |
| 11 | A2160000012 | O-RING | OD6mm ID4mm | 2 | |
| 12 | A2221000048 | BUSHING | for battery cover | 2 | |
| 13 | A2300000530 | BOLT | M5x0.8 L39.5mm | 1 | 4~6 |
| 14 | A2300000231 | SCREW | M3x0.5 L8mm | 3 | 2~4 |
| 15 | A2143000153 | BLIND PLUG | for drive unit screw holes | 4 | |
| 16 | A2161000138 | COVER | for battery; frame size XS | 1 | |
| 16 | A2161000139 | COVER | for battery; frame size S | 1 | |
| 16 | A2161000140 | COVER | for battery; frame size M | 1 | |
| 16 | A2161000141 | COVER | for battery; frame size L | 1 | |
| 16 | A2161000142 | COVER | for battery; frame size XL | 1 | |
| 17 | A2136000071 | MOUNT | for battery cover | 1 | |
| 18 | A2029000001 | BUMPER | for battery cover | 2 | |
| 19 | A2258000127 | CABLE GUIDE | for right side | 1 | |
| 20 | A2258000128 | CABLE GUIDE | for left side | 1 | |
| 21 | A2300000228 | SCREW | M4x0.7 L14mm | 2 | 1.5~2 |
| 22 | A2134000061 | BUTTON | for cover lock | 1 | 3.75~4.25 |
| 23 | A2136000017 | MOUNT | for bottle cage | 1 | |
| 24 | A2292000028 | WASHER | OD9mm ID5.2mm H3mm | 2 | |
| 25 | A2298000154 | SCREW | M5x0.8 L12mm | 2 | 3~5 |
| 26 | A2298000158 | SCREW | M5x0.8 L25mm | 1 | 3~5 |
| 27 | A2143000122 | CABLE PLUG | for front light | 1 | |
| 28 | A2136000094 | MOUNT | for hub gear mount | 2 | |
| 29 | A2300000018 | SCREW | M6x1.0 L18mm | 4 | 10~12 |
| 30 | A2300000498 | SCREW | for frame connection | 1 | 10~12 |
| 31 | A2164000065 | MOUNT | for SIMPLO ON-OFF | 1 | |
| 32 | A2300000568 | SCREW | M3x0.5 L6mm | 2 | 2~4 |
| 33 | A2300000204 | NUT | for fender; M6 | 1 | |
| 34 | A2300000288 | SCREW | M6x1.0 L18mm | 1 | 10~12 |
| 35 | A2363000255 | PROTECTOR | for step through area | 1 | |
| 36 | A2191000148 | HEAD SET | MERIDA/VP-8252 (MH-P16/MH-P16) | 1 | |
| 37 | A2161000145 | COVER | for drive unit; left side | 1 | |
| 38 | A2161000146 | COVER | for drive unit; front right side | 1 | |
| 39 | A2161000147 | COVER | for drive unit; rear right side | 1 | |
| 40 | A2258000053 | CABLE PLUG | for Di2 wire | 1 | |
| 41 | A2258000098 | CABLE GUIDE | for M4 fixation | 1 | |
| 42 | A2300000048 | SCREW | M4x0.7 L8mm | 1 | 1.5~2 |
Classification