15 Dec 2022
One-Forty 6000 reviewed by Off.road.cc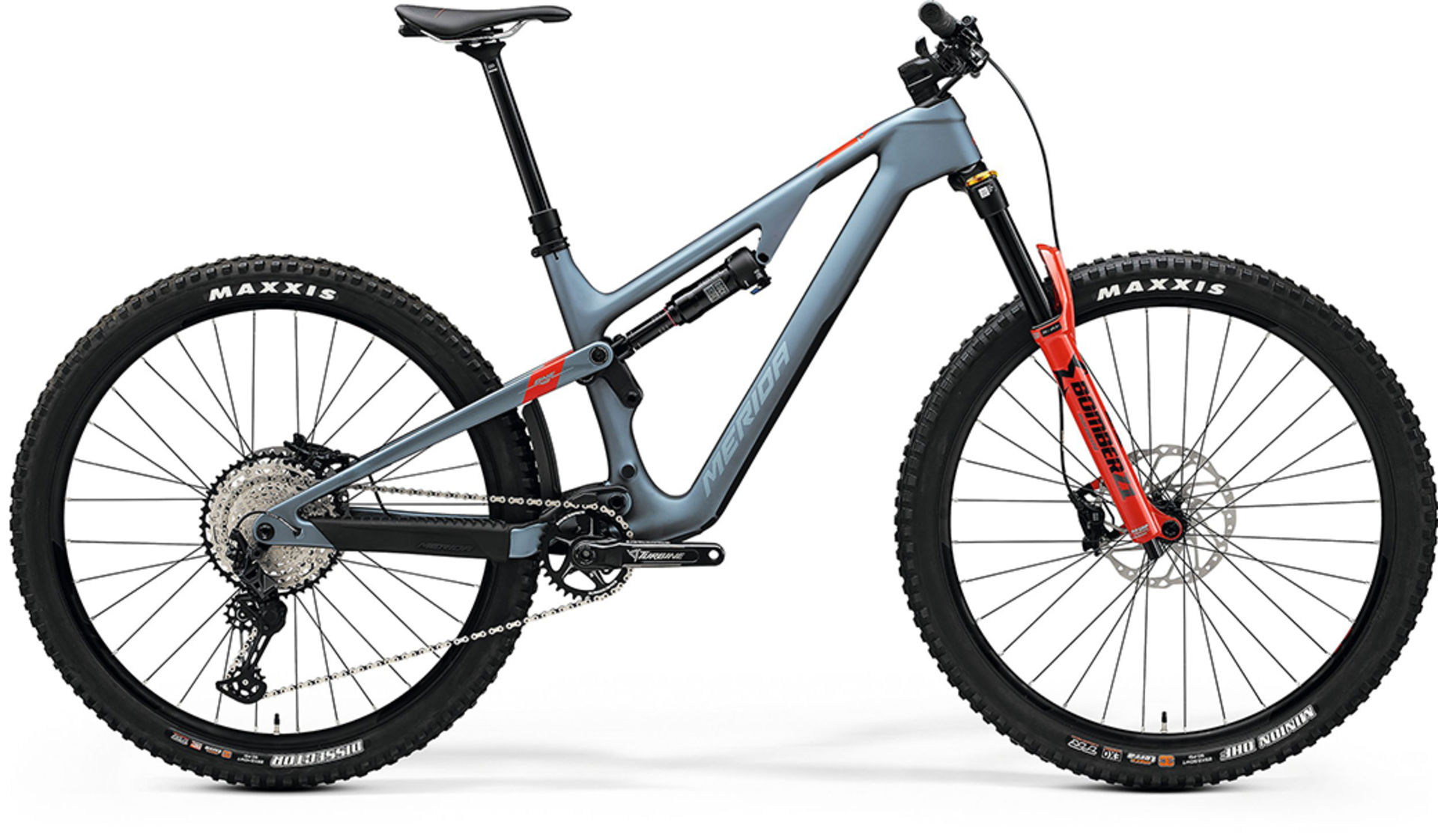 After enjoying their time on the One-Forty 10k when it was first launched and not holding back on the compliments (see first ride review here), we answered their call for some more in-depth testing on the One-Forty platform and sent the entry-level carbon model, the One-Forty 6000 in to be taken through its paces.

As already experienced on the One-Forty 10k, tester Liam instantly gelled with the progressive geometry of the One-Forty 6000, pointing out the perfectly balanced and efficient position in particular when riding on the flat and climbing. Besides that, the Agilometer sizing system, the adjustable dropper post and the long list of other well-thought-through features (integrated tools, storage compartment, Fidlock mount…) also got the thumbs up from the testing team, adding up for the 6000 to be "…one of the best trail mountain bikes you can buy".

FINAL VERDICT:
"Merida has taken quite the leap of faith by taking the design of the One-Forty as far as it has but the risk has certainly paid off. The One-Forty 6000 offers a stable but fun-loving ride characteristic that few others can match at a very sensible price. Although a few tweaks would improve the bike (the head angle and stem), it's one I've really gelled with, and a trail bike I'm sure will impress many who are in the market for something truly unique."
+ Geometry is unique but welcoming
+ Integrated tools and Fidlock mount are big plusses
+ Agilometer sizing is a great and useful concept

Quality: 4.5 out of 5 stars
Performance: 4.5 out of 5 stars

For the full review on Off.road.cc, please click here.

To find out more about the bike, including key features, R&D and design thinking, as well as the intended use, please check the comprehensive micro page here.

For an overview of the entire One-Forty range, please click here.