HANDMADE IN TAIWAN
BUILDING BICYCLES SINCE 1972
We have been in the business of making bikes for over 48 years and while lots of things have changed over the years, we still make our bikes by hand. It was very much the intention of our founder Ike Tseng to improve the reputation and the quality of bikes 'Made in Taiwan', and that still remains the main objective for us today.
The 'creation' of a new bike starts with our highly skilled R&D team, which is based in the technology heart of Germany, where new ideas, concepts and trends get put into the outline of a new bike. From there it goes through countless stages of drawing, modelling and measuring before the first prototypes get hand built and welded in our factory in Taiwan. These prototypes go through many stages of testing and refining until the final goal is reached. Parallel to this process, we have our graphics and colour team working tirelessly on giving the bike the perfect look. Our R&D team is a colourful mixture of skill sets and rider backgrounds bringing experiences, ideas and trends from all aspects of cycling together.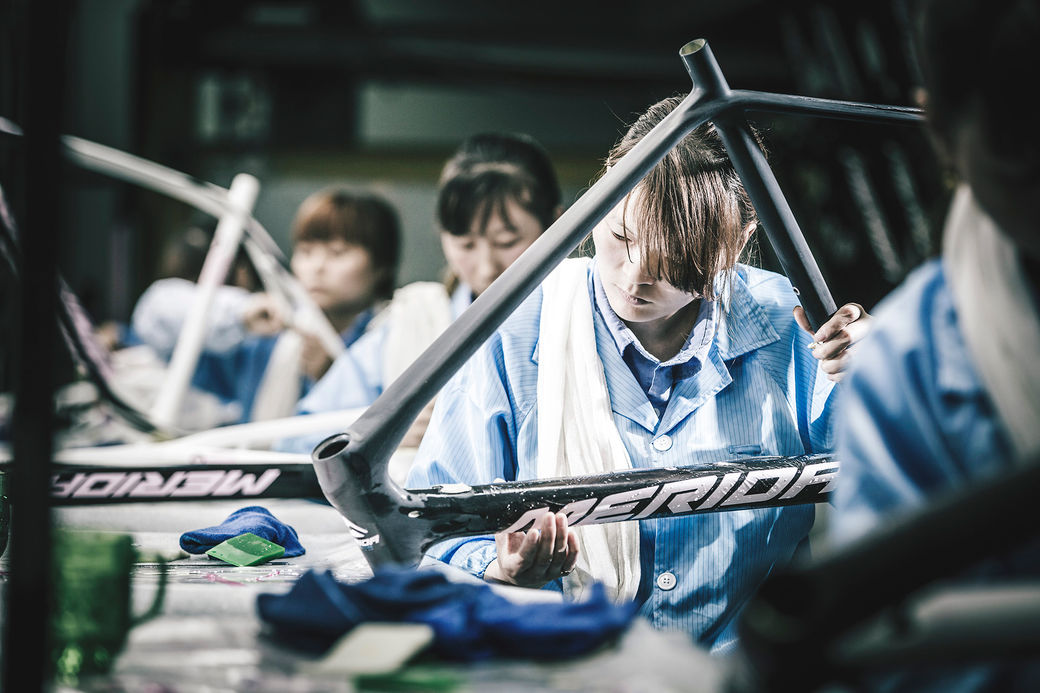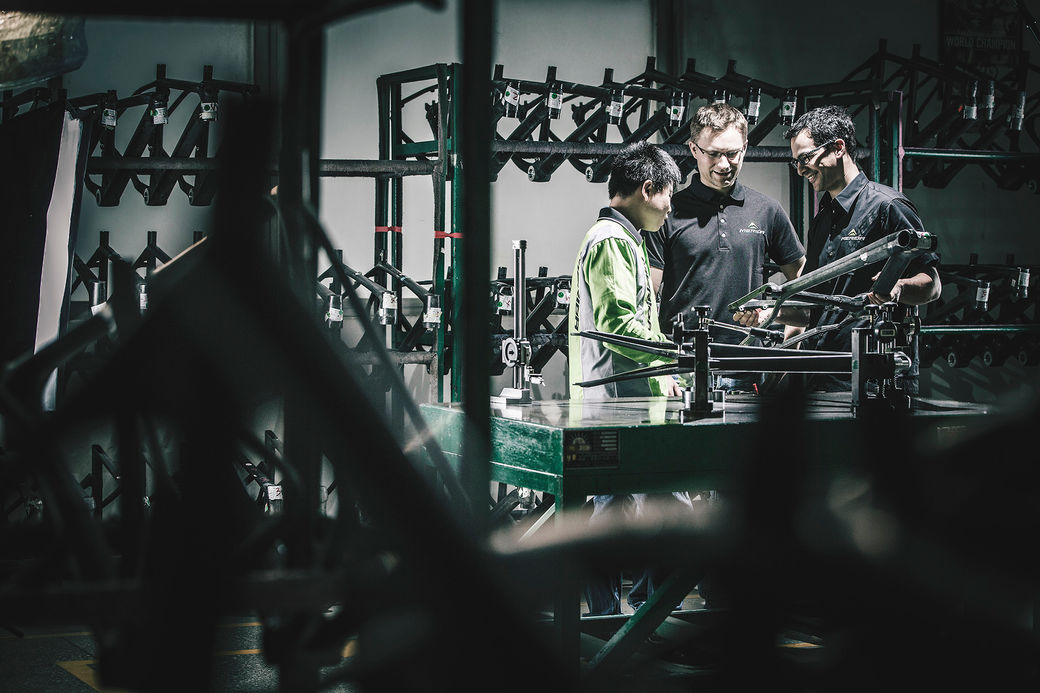 But the ideas of our R&D team would not go very far if they would not have the experienced arm of our Taiwan headquarter in Yuanlin on their side, who turn the prototypes, ideas and concepts into real products, real bikes. With more than 45 years of experience to draw from, this German – Taiwan set-up is the ideal combination of design and production power, which very much shows in the quality and innovation of our products.
Overshadowing all of these steps is a stringent testing regime before any products make it onto the production line. Our Germany based, in-house, testing facilities push our bikes beyond the industry requirements, and a long list of external test laboratories support us even further in making sure that our products will withstand even the most demanding trail, the steepest climb, the heaviest load or the gruelling daily chore. Once in production, vigorous quality control standards and a constant involvement from production engineers and our R&D team ensure that our products can carry the quality label 'Handmade in Taiwan' with pride.
The undisputed love for everything bike and the constant desire to make ever better bikes drive our team in our R&D centre in Germany as well as in our factory in Taiwan forward. Every part of this chain has enormous pride in our product – from CEO, via our R&D and engineer teams all the way to the welder and assembling crew member who puts the final touches to each bike, before it gets distributed to one of our many national distributor