11.12.2020
REACTO DISC TEAM-E erhält "Gear of The Year"-Auszeichnung von Cyclingnews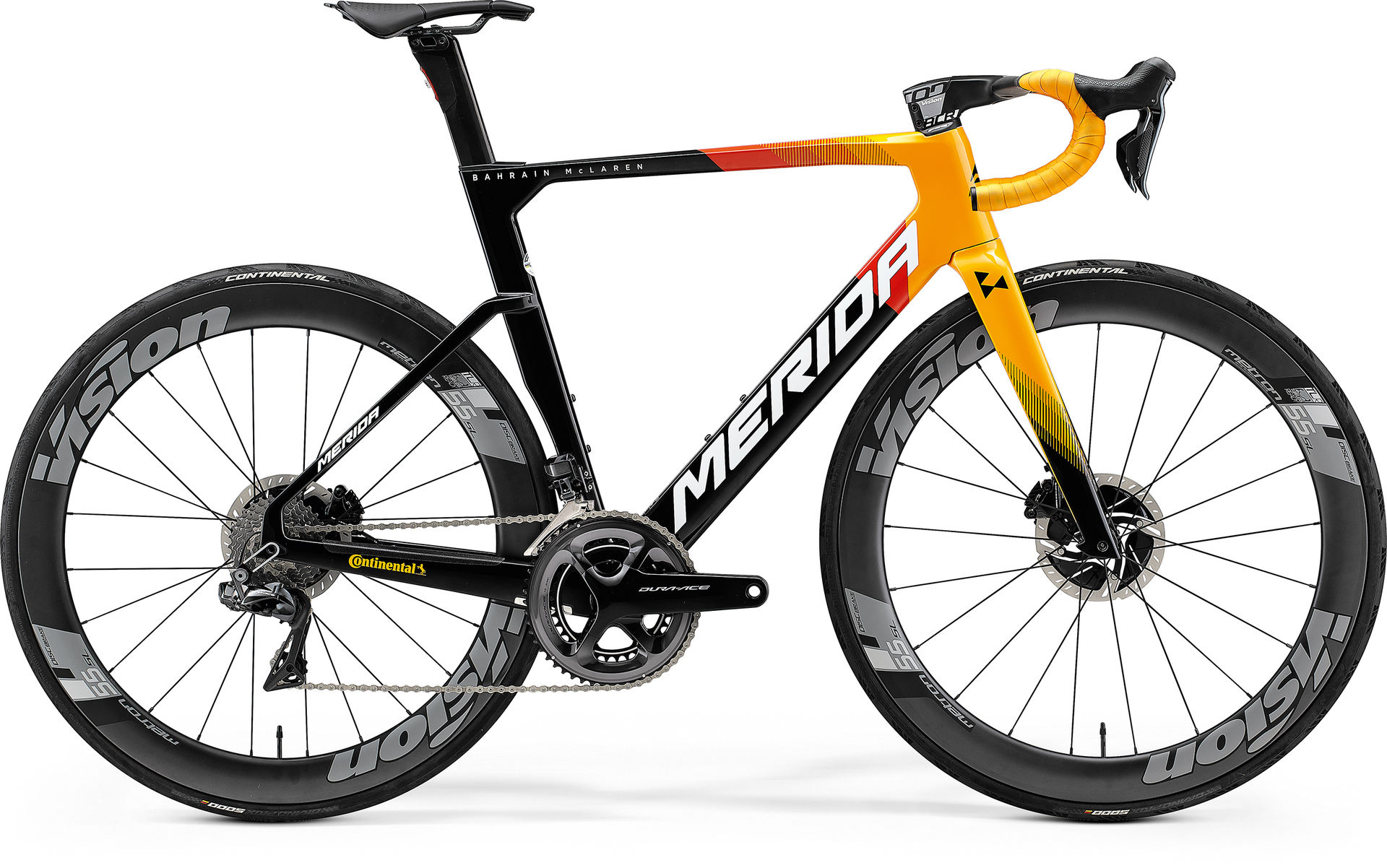 Es ist noch nicht einmal Ende 2020, aber das brandneue MERIDA REACTO wird bereits als eines der besten Bikes des Jahres 2021 gefeiert. Aaron Borrill von Cyclingnews hat es in seine "Gear of The Year"-Auswahl aufgenommen.
Seine Wahl begründet der technische Redakteur von Cyclingnews wie folgt: "Das REACTO ist eine superschnelle Maschine mit raketenhaftem Ansprechverhalten, aber es ist die Art und Weise, wie es Kurven fährt und mit Unebenheiten zurechtkommt, die es von seinen Konkurrenten unterscheidet. MERIDAs Designteam hat in der Entwicklung ebenso viel Zeit für den Komfort bedacht, wie dafür, das REACTO in ein wahres Geschwindigkeitsmonster zu verwandeln."
Die jüngste Auszeichnung unseres allseits beliebten REACTO schließt an die euphorisch gefeierte Bestwertung – 5/5 Sterne – des REACTO TEAM-E nahtlos an.
Den Artikel dazu (in englischer Sprache) gibt es hier.
Das REACTO verbindet Aero-Performance mit Fahrkomfort für den ganzen Tag und beweist, dass man für Geschwindigkeit keine Kompromisse beim Komfort eingehen muss. Das macht unser REACTO zur ersten Wahl, sowohl für die World Tour Fahrer von Team Bahrain McLaren als auch für ambitionierte Fahrer auf der ganzen Welt.
Mehr Informationen zum Konzept, der Ausstattung und dem Einsatzbereich des REACTO gibt es hier.
Die komplette Bandbreite des neuen REACTO gibt es hier.