26.02.2021
REACTO TEAM-E gewinnt den TAIPEI CYCLE d&i GOLD Award 2021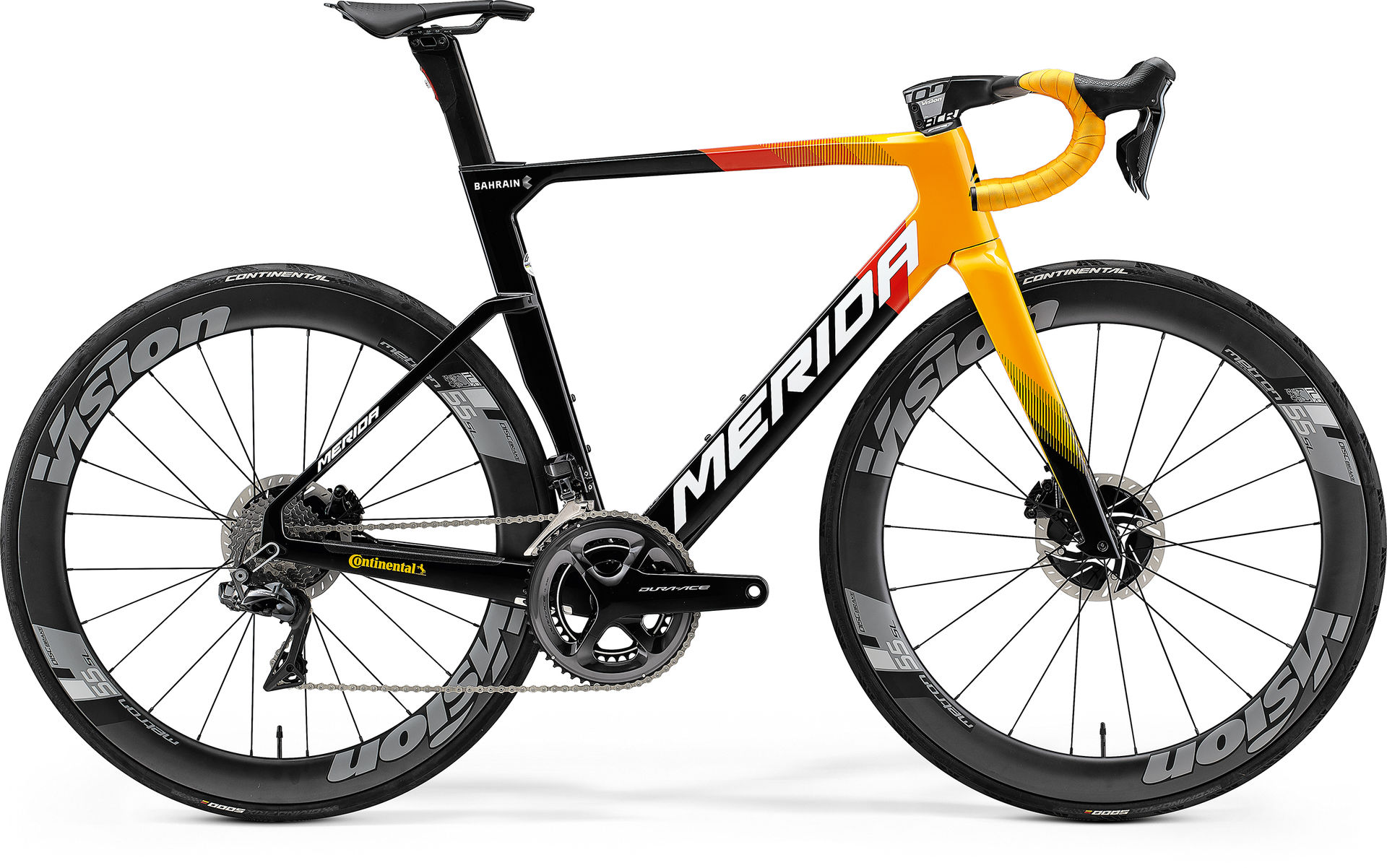 Nachdem unser eONE-SIXTY 10K im Jahr 2020 den prestigeträchtigen TAIPEI CYCLE d&i GOLD Award gewinnen konnte, zieht das neue REACTO TEAM-E im Jahr 2021 nach.
Die Auszeichnung reiht sich in eine lange Liste an Erfolgen und Testsiegen ein und unterstreicht noch einmal deutlich das herausragende Design und die erstklassigen Fahreigenschaften des neuen Bikes.
Obwohl die Taipei Cycle Show wegen COVID offiziell verschoben wurde, fanden die Awards, die eng mit der Show verbunden sind, dennoch statt.
Die TAIPEI CYCLE d&i Awards wurden vor acht Jahren ins Leben gerufen, um ein offizielles Qualitätssiegel als Maßstab für Design- und Innovationsleistungen zu schaffen. Wie in den vergangenen Jahren waren rund 140 Produkte für den Award angemeldet, von denen 38 mit dem TAIPEI CYCLE d&i Award ausgezeichnet wurden. Von den 38 Gewinnern erhielten nur fünf den GOLD Award − das REACTO TEAM-E als einziges Nicht-E-Bike.

DIE JURY-BEGRÜNDUNG DES TAIPEI CYCLE D&I GOLD AWARD 2021:
"Aerodynamics refined: Das REACTO TEAM-E ist ein ganz besonderes Aero-Bike. Das effizienteste, um die Muskelkraft des Fahrers in Geschwindigkeit umzusetzen. Die Steifigkeit, das geringe Gewicht, der oft vernachlässigte Komfort und die Klettereigenschaften – durchaus eher selten in der Aerobike- Speerspitze anzutreffen − machen das REACTO als Allround-Aerobike so besonders und einzigartig. Alles in allem verdient das REACTO TEAM-E den Award mit fantastischen Urteilen wie: "Game Changer" und einer 5/5-Sterne-Wertung von Cyclingnews, einer 10/10-Wertung und der Kürung zum "Bike of the Month" bei CyclingWeekly sowie einer herausragenden Gesamtbewertung in der TOUR, und vielen weiteren erstklassigen Testerfolgen."

Die gesamte Liste der GOLD-Award Preisträger gibt es hier.
Mehr Informationen zum Konzept, der Ausstattung und dem Designgedanken hinter dem REACTO gibt es hier.
Die komplette Bandbreite unseres REACTO gibt es hier.