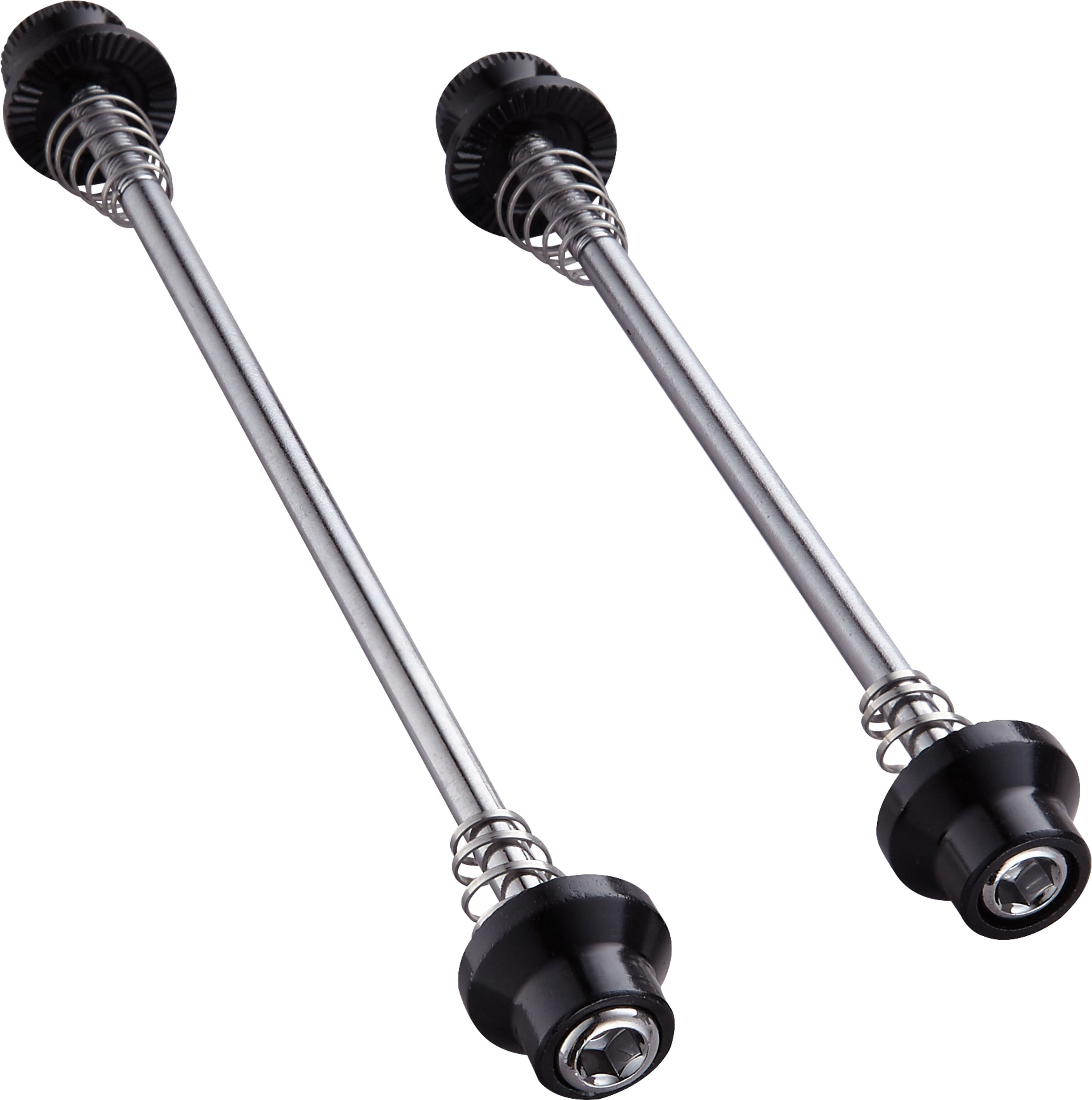 QUICK RELEASE Retrofit
Black
A pair of lightweight skewers that are loosened or tightened with Allen keys.
Operated with Allen keys, the MERIDA QUICK RELEASE is a great security upgrade for anyone worried about bike theft. Standard QR's are easily removed and rely on extra cables and locks to keep them safe. The QUICK RELEASE set adds a simple, extra layer of security and means removal must be done with tools.
The QUICK RELEASE set includes a pair of skewers, measuring 115 mm and 148 mm. They are made of lightweight and durable aluminium.