MERIDA SUISSE EVENTS
BIKES & FUN!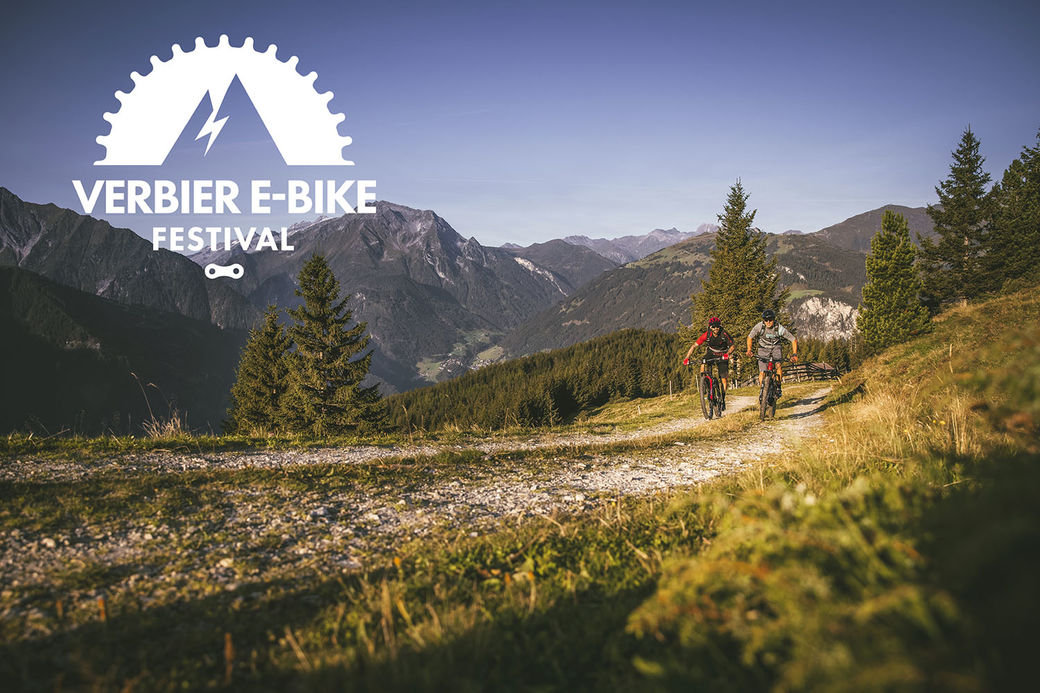 VERBIER E-BIKE FESTIVAL
10.-13. August
Wir warten auf dich in Verbier!
E-BIKE wird das Schlagwort sein!
Während des Events kannst du verschiedene MERIDA Bikes und E-bikes 2023 auf Herz und Nieren prüfen.
SAVE THE DATE & TRY THE M.O.R.E. BIKE
Unter kannst du über unsere Test Flotte für 2023 erfahren.
Beim STAND MERIDA warten wir auf dich: einfach uns besuchen, ein Velo oder E-Bike wählen und Spass haben ;-)
Achtung: es ist nicht möglich die Bikes zu reservieren.
Die Bikes können für max. 1 Stunde getestet werden. Eine Identitätskarte/Pass wir als Depot benötigt.
Helmpflicht!
INFOS ZUM EVENT
ONE-SIXTY 6000 - ENDURO
Evolution oder Revolution? Wie wäre es mit beidem!?
Das taufrische ONE-SIXTY kommt im radikal neuen Design und lässt unsere Enduro-Plattform neue Höhen erklimmen. Dort angekommen, meistert es auch die längsten und härtesten Abfahrten.
Unser neues Fahrwerk verwendet ein Flexstay-Design mit einstellbarem Rocker, so dass die Geometrie erhalten bleibt, egal ob du dich für ein durchgängiges 29er-Setup (162 mm Federweg) oder unterschiedliche Laufradgrössen (29/27,5" mit 171 mm Federweg) entscheidest.
Ein sehr steiler Sitzrohrwinkel von 79° sorgt für herausragende Kletterperformance, ein flacher Steuerwinkel von 64° sowie die 170-mm-Federgabel gehen mit jedem Trail-Chaos gelassen um. Die neue Grösseneinteilung wurde so abgestimmt, dass, unabhängig von der Rahmengrösse, in Verbindung mit der überall verbauten langhubigen absenkbaren Sattelstütze sowohl ein kürzerer als auch einen längerer Reach gefahren werden kann.
Mit zunehmender Rahmengrösse wird die Federung progressiver. Unser Kabelmanagement WIRE PORT, ein zuverlässiges Gewinde-Tretlager, eine integrierte Werkzeugklappe am Carbon-Rahmen sowie eine Fidlock-Flaschenhalterung runden das Paket stimmig ab.
Du kannst dieses Enduro Bike in folgenden GRÖSSE probieren:
XS, S, M, L, XL
TECHNISCHE DATEN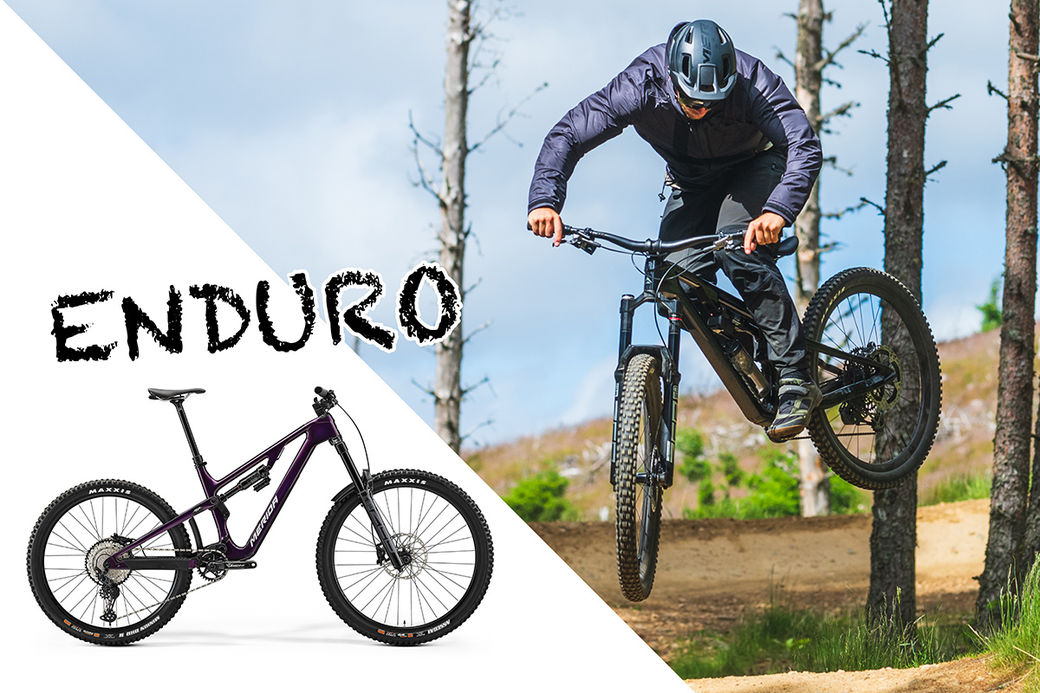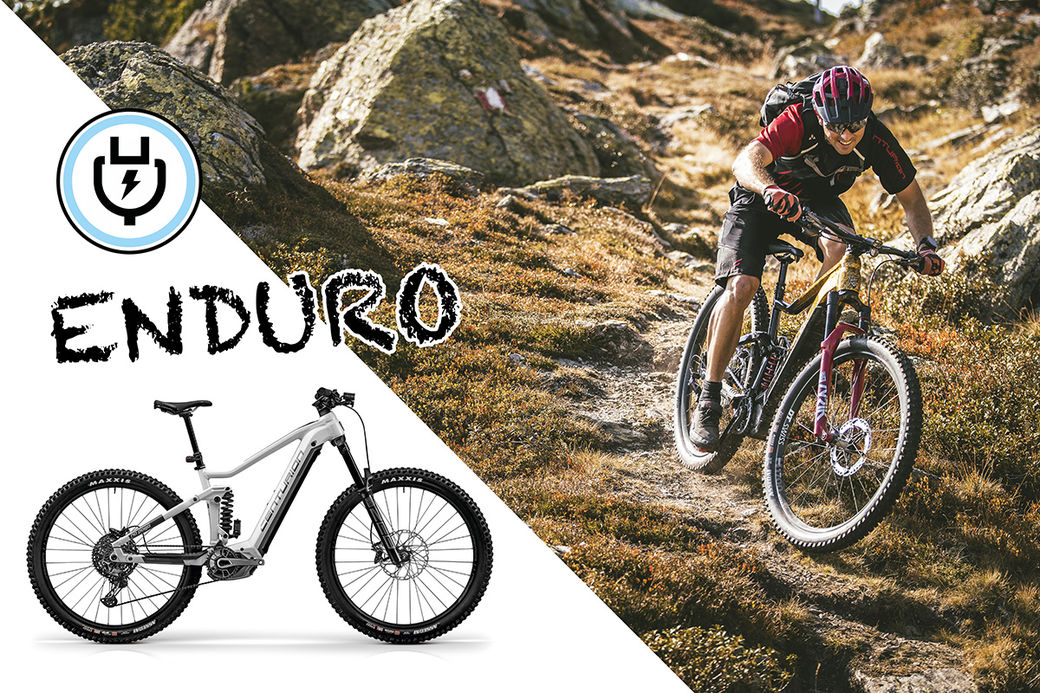 No Pogo R2700i - Enduro E-MTB
Für schroffes Gelände konzipiertes E-Enduro für ambitionierte, sportive Fahrer*innen.
Smartes Bosch-System und Performance Line CX Antrieb (750-Wh-Akku) für satte Leistung und beste Konnektivität.
Dank geringer Überstandshöhe und überragend sensiblem Ansprechverhalten auch für Neulinge geeignet.
Du kannst dieses E-Bike in folgenden GRÖSSE probieren:
S, M, L, XL
TECHNISCHE DATEN
NUMINIS R2700i - TRAIL E-MTB
Dank smartem Bosch-System, einem Performance Line CX Antrieb mit 750-Wh-Akku (Rahmengröße S mit 625 Wh), dem Kiox 300 Display sowie der LED-Remote bietet es rasante Performance und optimale Konnektivität. Mit 140/130 mm Federweg und 29-Zoll-Laufrädern eignet sich das Numinis R für unterschiedlichste Einsatzzwecke − von Tour bis Trail.
Sein sportives Wesen begeistert sowohl Neulinge als auch erfahrene Sportler*innen.
Smarte Details, wie die ins Sitzrohr integrierte Ladebuchse oder die modulare Serviceklappe in der Motorabdeckung, begeistern.
Dank der trailtauglichen FOX AWL Federgabel, die eine Montage von robusten Schutzblechen ermöglicht, sowie der EQ-Option bietet sich das Numinis R zudem als komfortables Alltagsrad mit viel Trail-Potenzial in der Hinterhand an.
Unser Allrounder für alle Fälle.
Du kannst dieses Bike in folgenden GRÖSSE probieren:
S, M, L
TECHNISCHE DATEN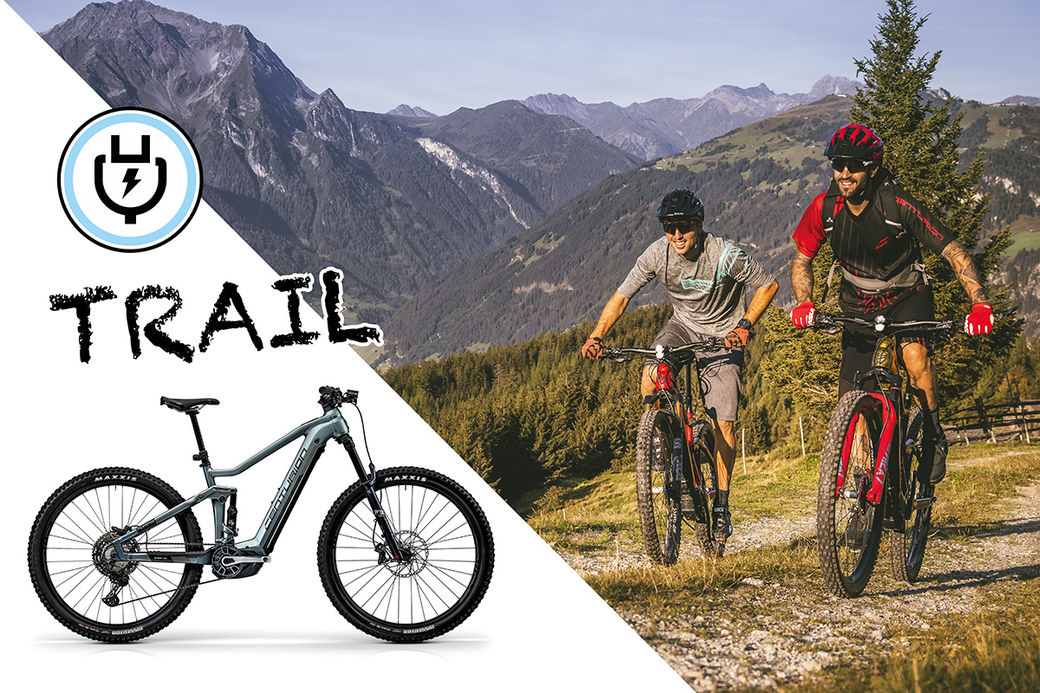 NÄCHSTE EVENTS 2023
AUGUST 10-13 / VERBIER E-BIKE FESTIVAL / VERBIER (CH)
SEPTEMBER 8-10 / TestRIDE LENZERHEIDE / LENZERHEIDE (CH)
SEPTEMBER 22-24 / BIKE TEST GRYON / GRYON (CH)