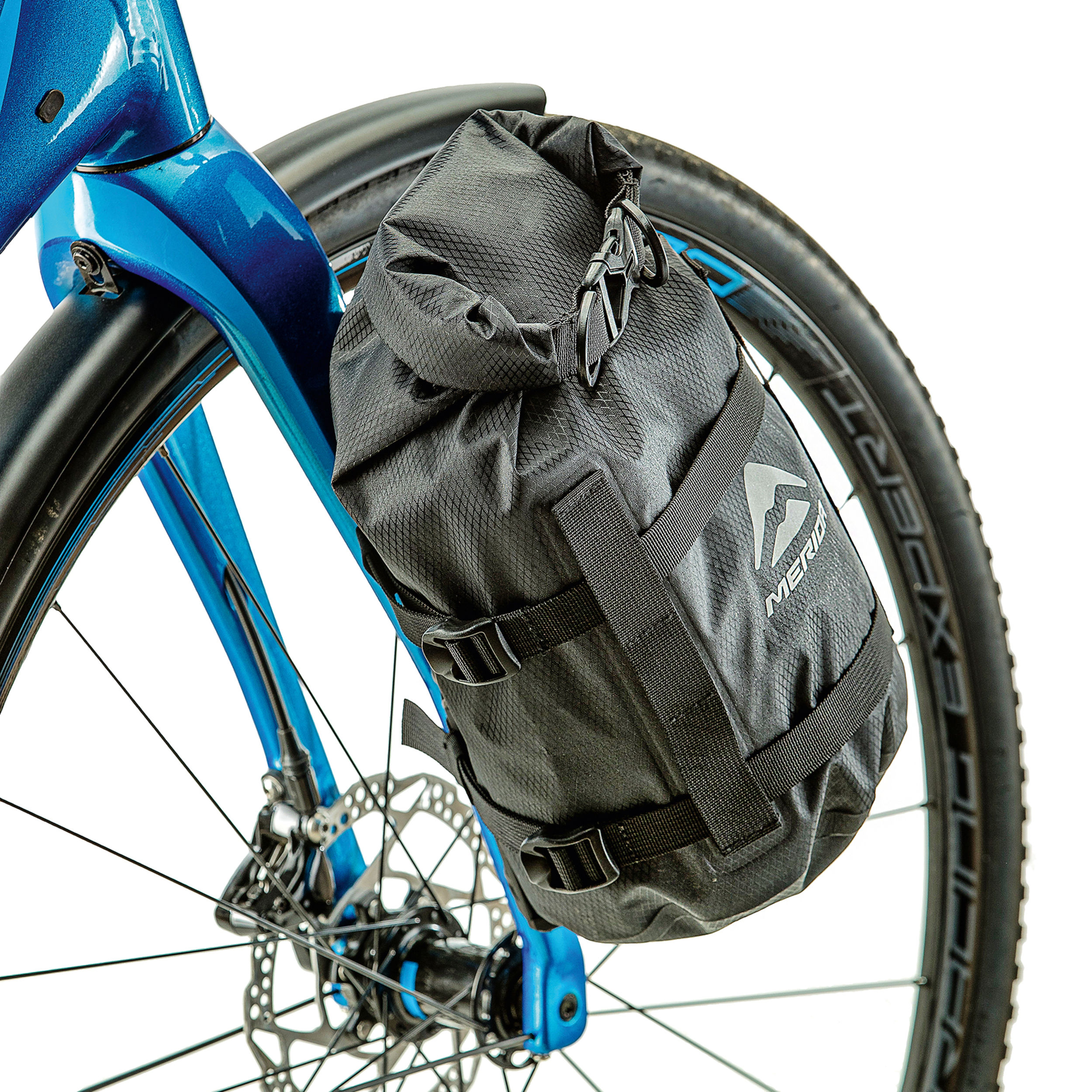 TRAVEL Forkbag
Black
A 5 L fork bag that's built for your multi-day, bike-packing or cycle touring adventures.
The MERIDA FORKBAG TRAVEL is perfect for overnight trips or any ride where you just need a little extra gear. The FORKBAG mounts securely to your existing fork bosses using MERIDA's GRAVELCAGE or can use zip-ties as an alternative.
The FORKBAG includes a tough, waterproof bag with a secure roll-top. The bag can be quickly and easily removed from your bike without tools when you arrive at your destination.
The FORKBAG's max load is 3 kg, and it features reflective details to help keep you safe on the roads.