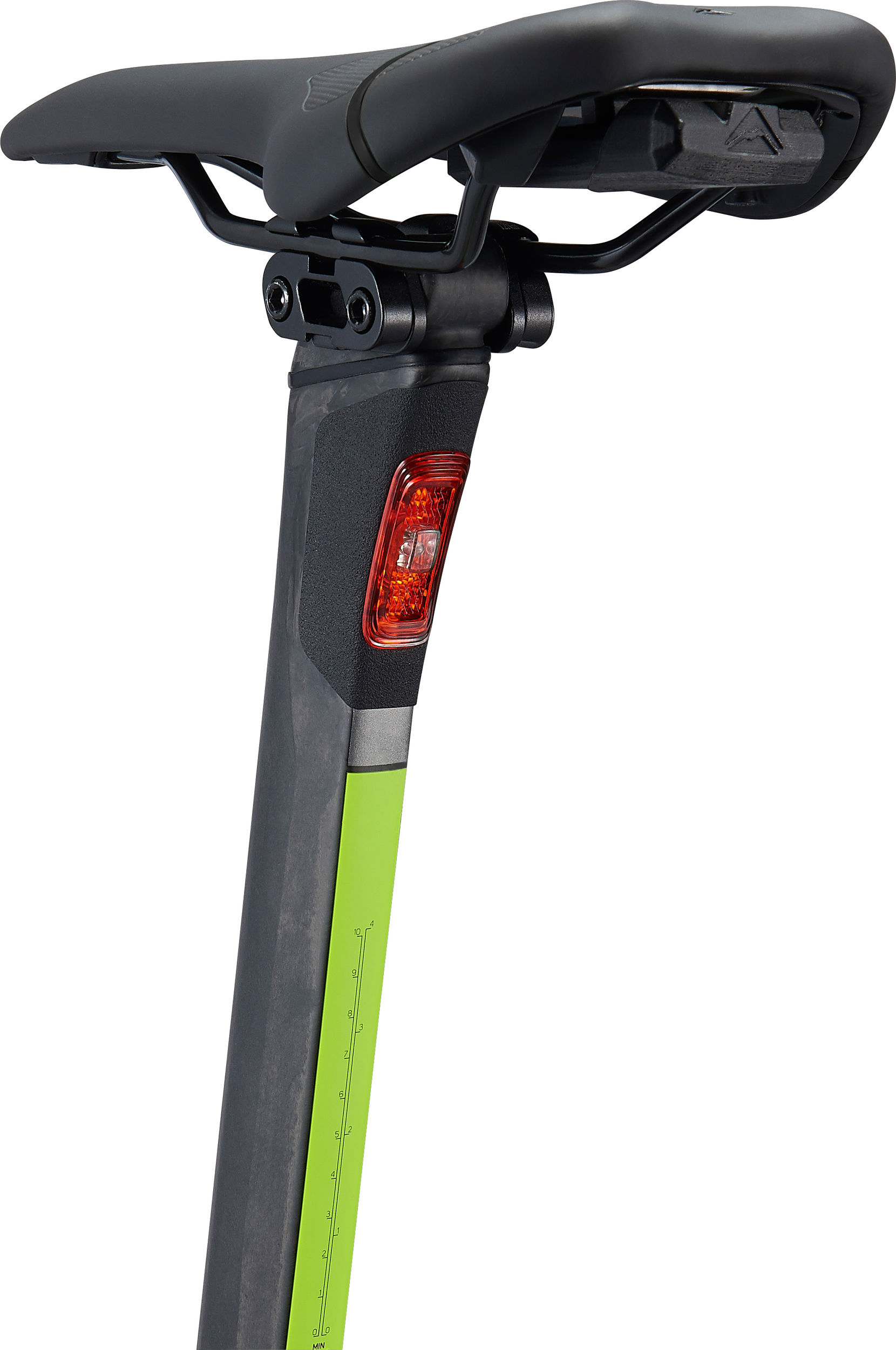 REACTO SP Rear
Black
Seamless integration of safety and aero for your MERIDA REACTO.
The MERIDA REACTO SP is an easy-to-fit and aerodynamic tail light that integrates into the MERIDA REACTO seatpost. It is powered by a single AAA battery (included) and fits all REACTO posts from CF2/CF4 frames from model year 2018 onwards.
The REACTO SP should last up to 12 hours and weighs just 37 g.