20.09.2019
ONE-TWENTY 8000 - BEST IN TEST in Enduro Mountainbike Magazine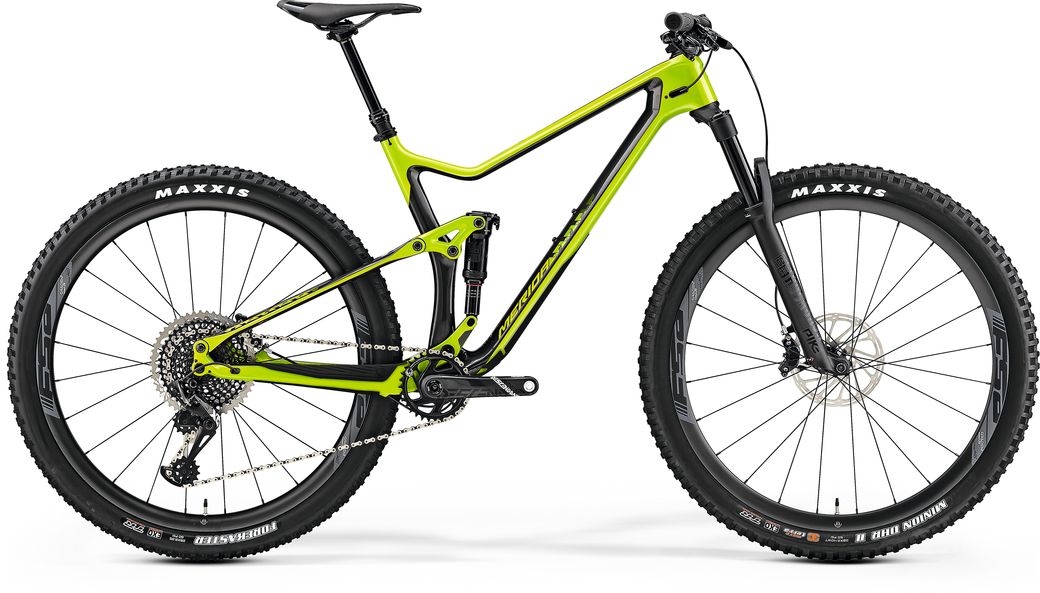 (Originalquelle: Merida International)
Our 'Jack of all trades' the ONE-TWENTY has managed to add another award to its trophy cabinet, by being crowned the 'BEST IN TEST' in the recent Enduro Mountainbike Magazine short-travel trail bikes group test in issue 40 (09/2019).

The ONE -TWENTY has proven itself as a hugely versatile bike, by winning the Masters Category of the 2019 ABSA Cape Epic underneath José Antonio Hermida and Joaquim 'Purito' Rodríguez as well as impressing the more trail bike focused cycling press over and over again.

In the Enduro Mountainbike Magazine test, it impressed the test crew with its beautifully crafted frame, its well-sorted full-floater suspension with its outstanding mid-stroke support and its top-notch components…just to mention a few. The entire package adds up to being given the much sought-after accolade of the 'BEST IN TEST' award.

Their fantastic conclusion:
Like a high-end electric guitar, the Merida ONE-TWENTY 8000 is best enjoyed by a skilled rider. With its rewarding ride that gives back what you put in, it's a bike made for fun, no matter the distance or terrain. If you see every bump as a takeoff and want the best build kit, the Merida is BEST IN TEST.
Precise handling and engaging suspension
Great spec for trail fun
Read the PDF of the test by clicking the grean download box below. For the featured loaded review, please check out issue 40 of Enduro Mountainbike Magazine here.

To get all the details on the ONE-TWENTY 8000, please click the link below. For an overview of the entire ONE-TWENTY (2020) range, including full specification, features and geometries, please click here.