23 Apr 2020
AMB - Tested: MERIDA eONE-FORTY 8000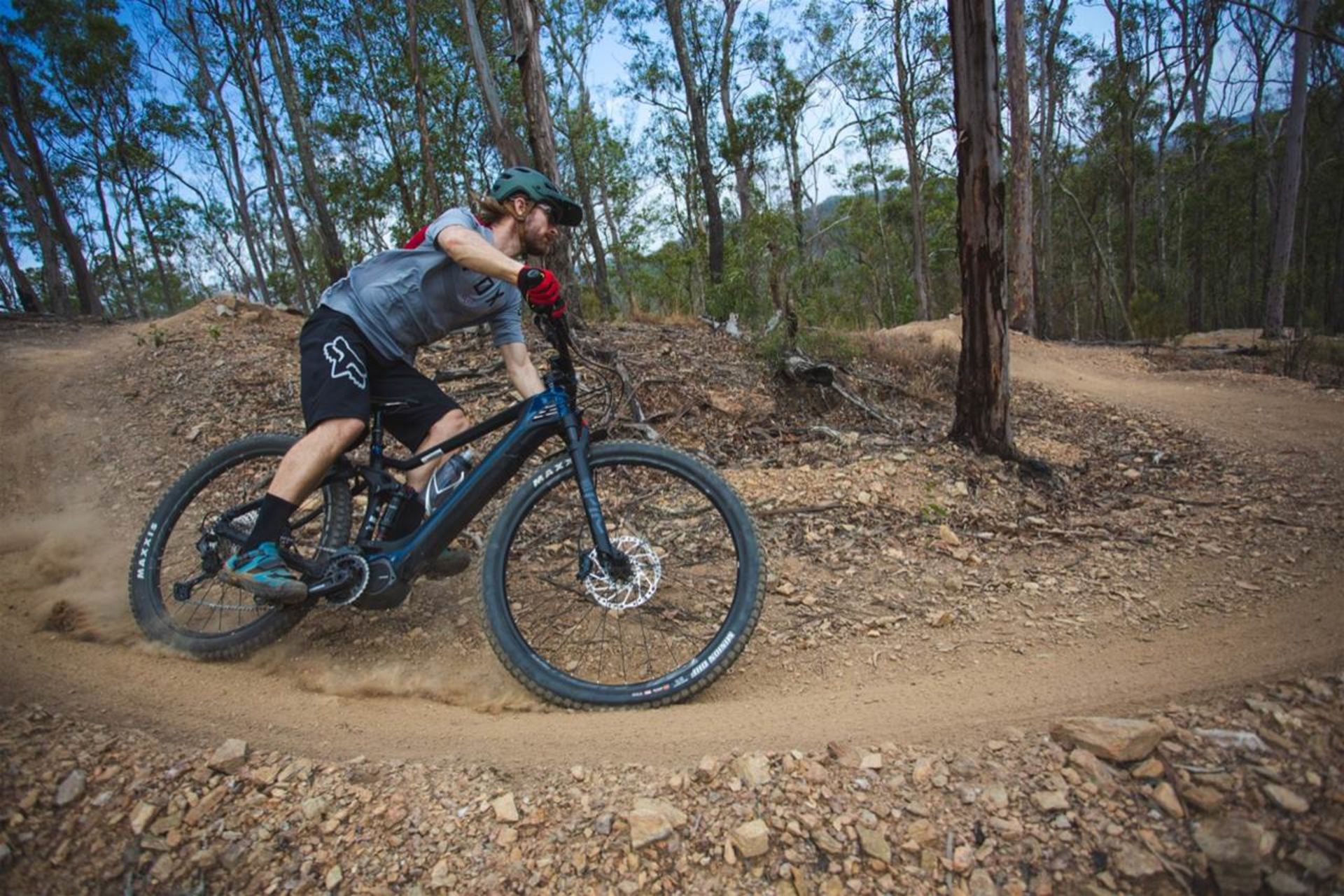 Brad Babel from Australian Mountain Bike took the 2020 MERIDA eONE-FORTY 8000 for a good ride to test the bike and report his findings.
While the eONE-SIXTY is renowned as a popular and reputable E-Mountain Bike, it is focused on descending, and so the eONE-FORTY is designed to be more suitable for all-round mountain biking with its shorter travel.
Here's some of what they had to say:
The Merida eONE-FORTY is easy to get along with thanks to geometry that feels comfortable and familiar from the start. The current Merida eMTBs have lighter and better looking frames with integrated bottle mounts and heat management. Thanks to the Shimano drive unit, you get an adjustable output and hopefully the option to hire batteries if you travel somewhere. Anyone after a good trail eMTB that is focused on all-round riding not just the descending and is not too much bike to just "ride" around obstacles. Parts selections are a little lighter in places to keep the weight down to make it a pleasant all round bike so keep that in mind if you are rough on gear or like to beat up on rock gardens with your bike.
Those wanting to go out for long eMTB rides will want to get a spare battery or risk riding sections with no assistance (which is doable but sucks). If you like to charge gnarly DH trails, opt for a bigger rig, as this is your all-rounder right here. I do think the Merida eONE-FORTY is let down by tyre selection, but that is a personal preference. The bike could certainly use a slightly bigger battery as well.
Merida offer amazing value bikes and you get a lot of bike for your $7799. There's a whole host of eMTBs from Merida though both in this format and the longer travel versions, in both carbon and alloy. I'd be surprised if you couldn't find one to suit your tastes.
View the eONE-FORTY 8000 here.
Read more about the eONE-FORTY range here.
Author: Brad Babel
Photography: Gerard Lagana