21 Feb 2023
Wideopen Magazine say the Ninety-Six 10K is "an XC race bike out and out"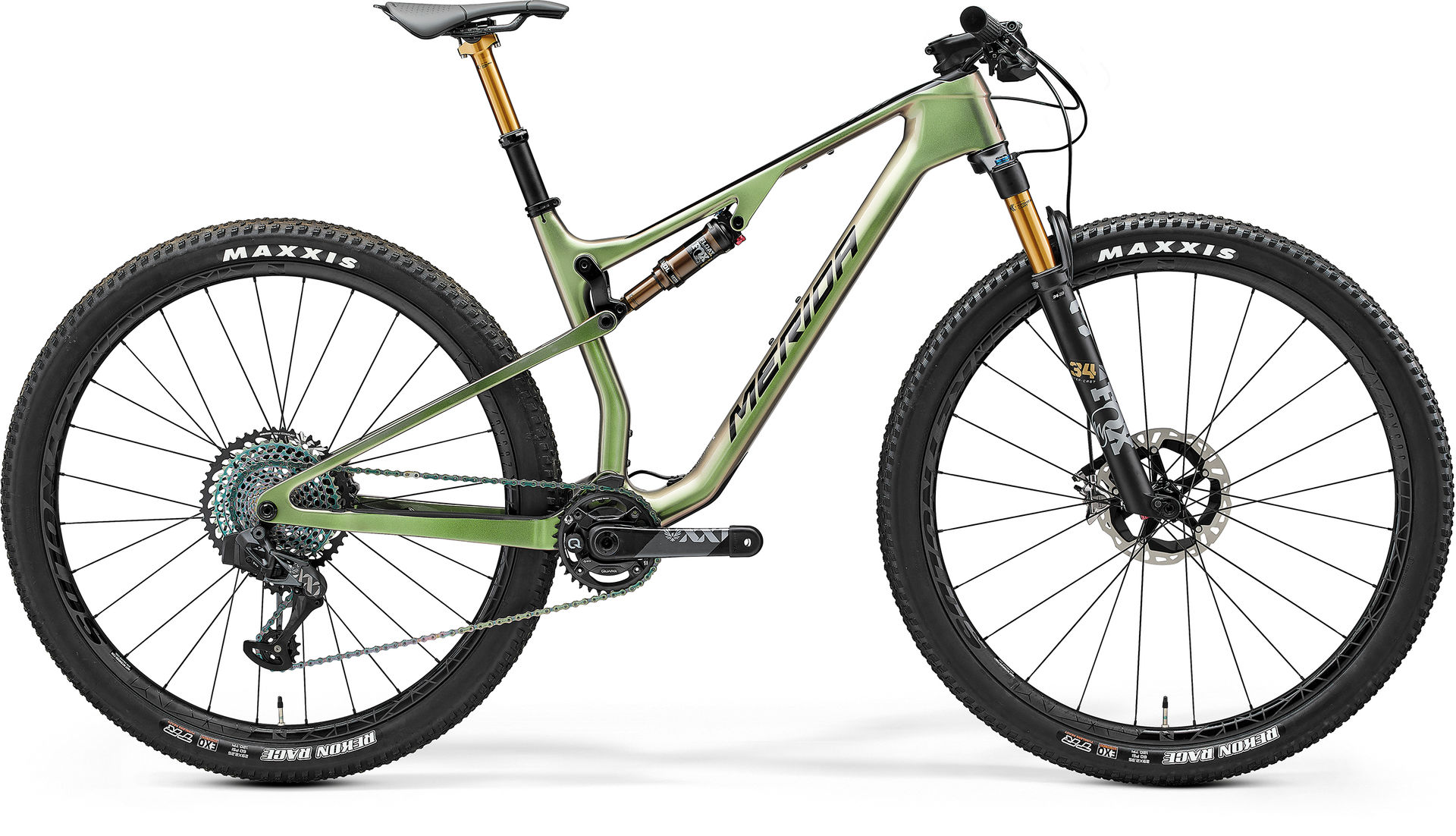 Wideopen Magazine has first-ride reviewed our range-topping Ninety-Six 10K cross-country race bike and they've found it a fast partner for getting big rides in, saying that it's been "churning out the miles up or down in a fashion that seems like cheating".
As befits our top model in the Ninety-Six range, Wideopen's reviewer said that "this bike is dripping with the very best of kit". Based around our lightweight full carbon fibre CF5 frame, the bike uses a wireless 12-speed SRAM XX1 Eagle AXS transmission, complete with Quarq power meter cranks to help athletes train and race at their very best. This is then paired with lightweight but powerful Shimano brakes from their top-end XTR groupset, plus golden-stanchioned, Kashima-coated Fox Factory level suspension for a build that should provide no impediment to anyone chasing podiums.
The singleminded focus of this bike was plain to see for Wideopen, with the tester saying " it's an XC race bike out and out" and that "the other thing that jumped out at me was just how fast across the ground this bike was with even the slightest of inputs".
With 100 mm of travel at either end, paired to 29" wheels and with dual remote lockouts, the Ninety-Six family is designed to descend as well as they climb, a crucial ability for modern cross-country race bikes. The bike is aided in that mission with our P-FLEX rear suspension design, which uses a flex stay to remove the rear axle suspension pivot to help reduce weight, boost stiffness and minimise maintenance needs, plus more progressive geometry for improved handling.
If you'd like to find out more about the Ninety-Six 10K, you can see the complete spec here.