7 Sep 2023
Bikeperfect gives ONE-FORTY 6000 'Recommended' award and 4.5 star review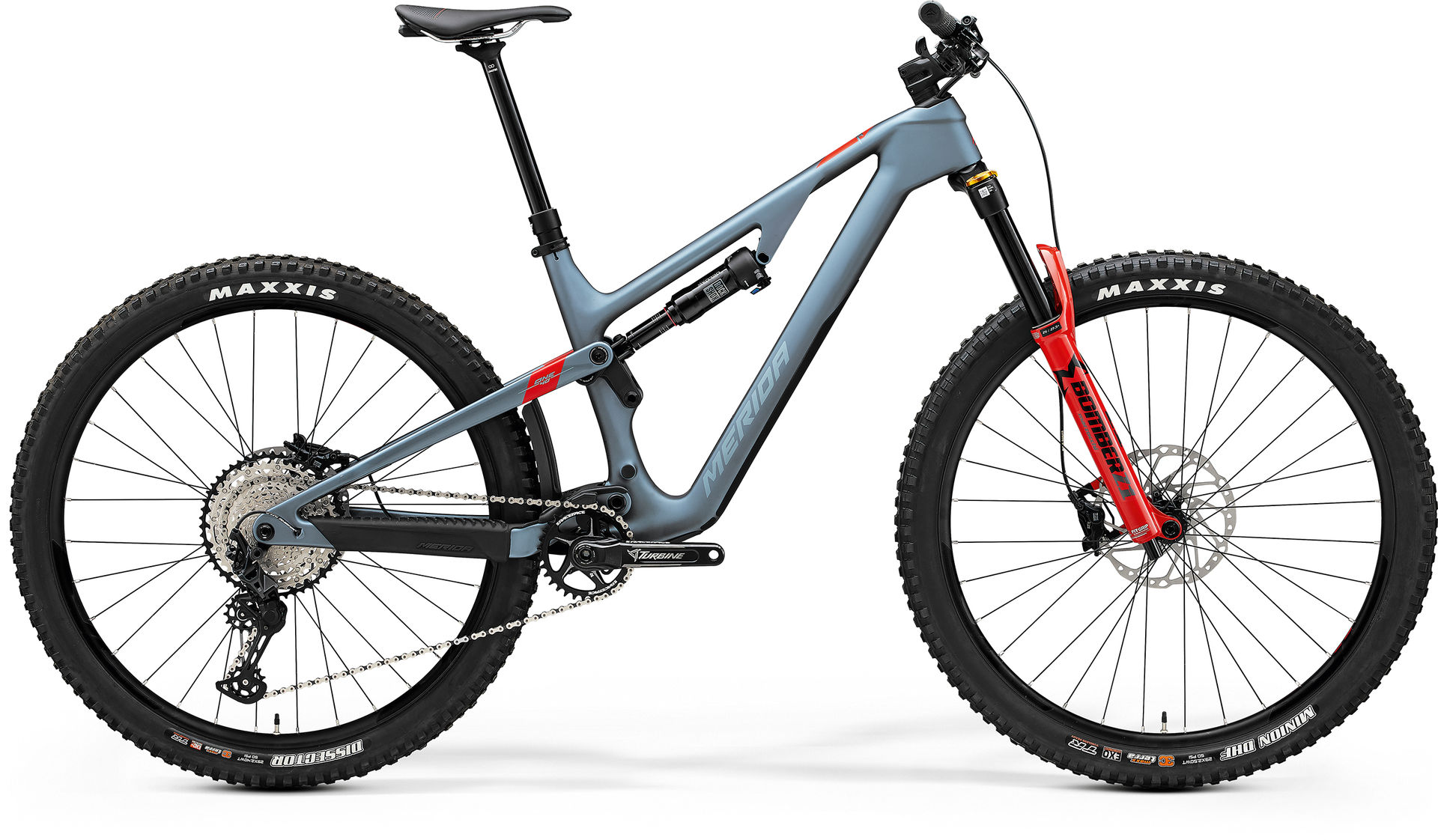 Bikeperfect has awarded the ONE-FORTY 6000 its coveted 'Recommended' award and also given it an excellent 4.5 our of 5 review, saying that it is "packed with smart features with some radical geometry choices".
Tested by industry veteran Guy Kesteven, the bike was highly praised for its ride characteristics, well-thought-out specification and great value. When it came to the equipment fitted to the CF4 carbon frame, he said he: " had zero complaints about the function of any of the rest of the kit" and that "Merida's spec also really feels like it's been put together by proper riders not just sourced for manufacturing convenience".
The new AGILOMETER sizing system and progressive geometry of the bike were also singled out for praise, saying: "Ride position and extra long/extra low shape are great for confidence and you've got big brakes and a smooth fork to back that up. The rear suspension is also super absorbent for comfort and high traction control while still feeling efficient under power".
In summary, he said: "There's certainly a lot to love about this radical yet easy to ride, well equipped and widely configurable all-rounder."
If you'd like to read the full review of the ONE-FORTY 6000, head to Bikeprfect here.
For more information about the new ONE-FORTY platform, head to the micro page here.
To see a detailed specification of the ONE-FORTY 6000, head here.