1. 2. 2019
BIG.NINE 9000 - best in test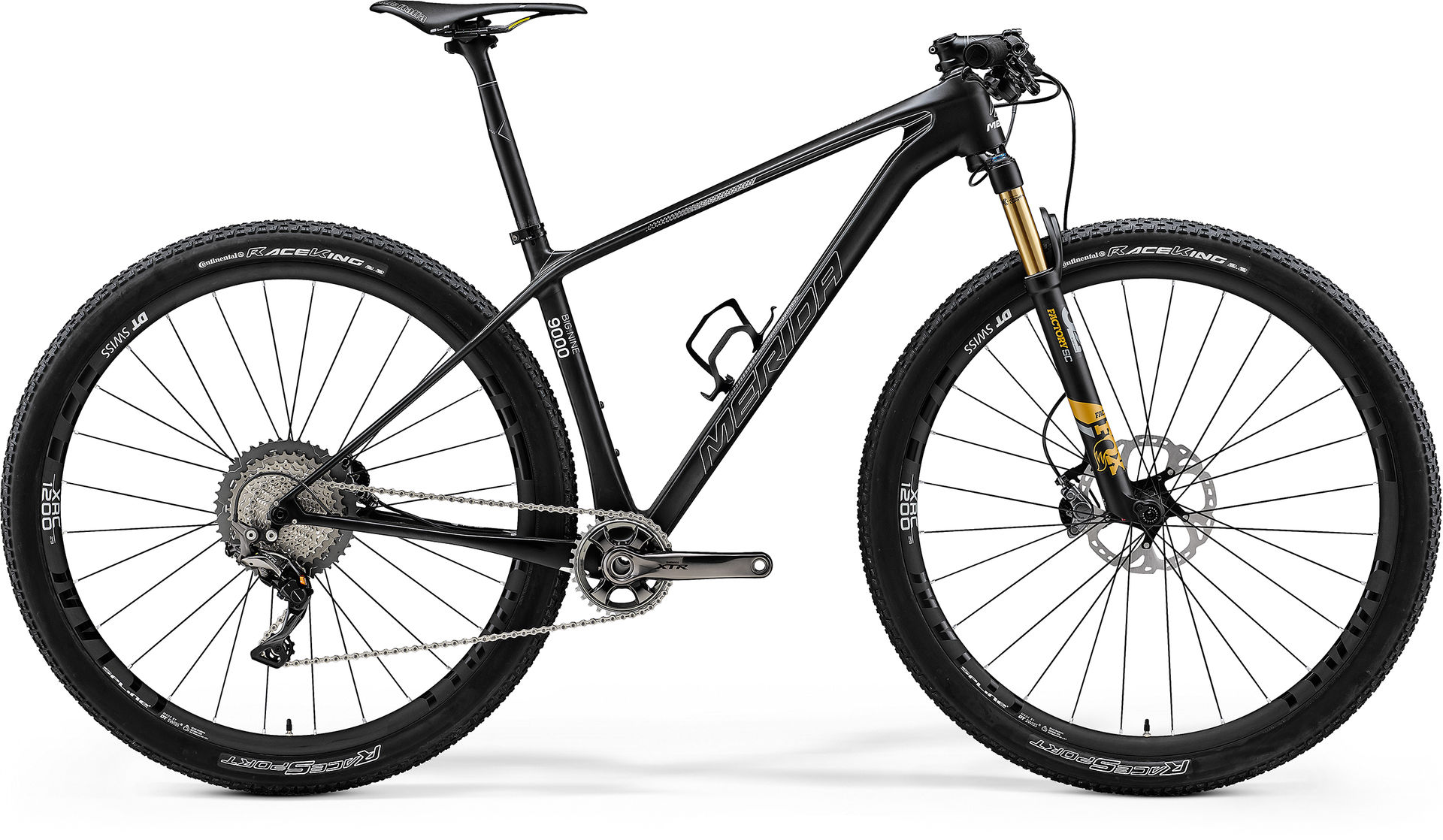 German BIKE magazine looked at the latest race hard tails in the January 2017 issue and have crowned our BIG.NINE 9000 the 'Best in Test'.
After our recent super positive test of the TEAM issue a fantastic achievement, not just to repeat the result but to even better it.
HERE THE TRANSLATION OF THE 'BEST IN TEST' TEST:
After the impressive test of the TEAM version in BIKE 10/16, we knew that we had to watch out for MERIDA's BIG.NINE in 2017. The well thought through carbon frame only weighs 960grams, 80 grams heavier than in the last test, but still remains in the top position alongside Scott and Canyon. Equipped with high-end carbon wheels, golden Fox fork and in a matt black design, the €500 more expensive version has a certain touch of elegance. However, we still gave it proper mud bath. Due to the long top tube, the sporty riding position is rather evident. Short chain stays and a steep head angle give the bike a very agile handling and let it fly through the corners with ease. The 1x11 Shimano gears with the new 11-46 cassette offer similar gears to the Sram Eagle set-up. However, on long gravel descents, we missed a gear due to the 32 tooths chainring. The wide Race-King tyres impressed the testers, even they have a rather shallow tread.
CONCLUSION:
Test winner. Lowest weight, top equipment and pure riding fun. The BIG.NINE is a sporty all-rounder.
TESTER:
Markus Schulte-Lünzum
The MERIDA impresses in every situation, marathon, cross country race and tour - a real all-rounder. Shame that it will not be fighting for World-Cup wins in 2017.
PUBLISHED:
BIKE-Magazin 1/2017, Test Race-Hardtails