8. 2. 2019
eONE-SIXTY 900E test winner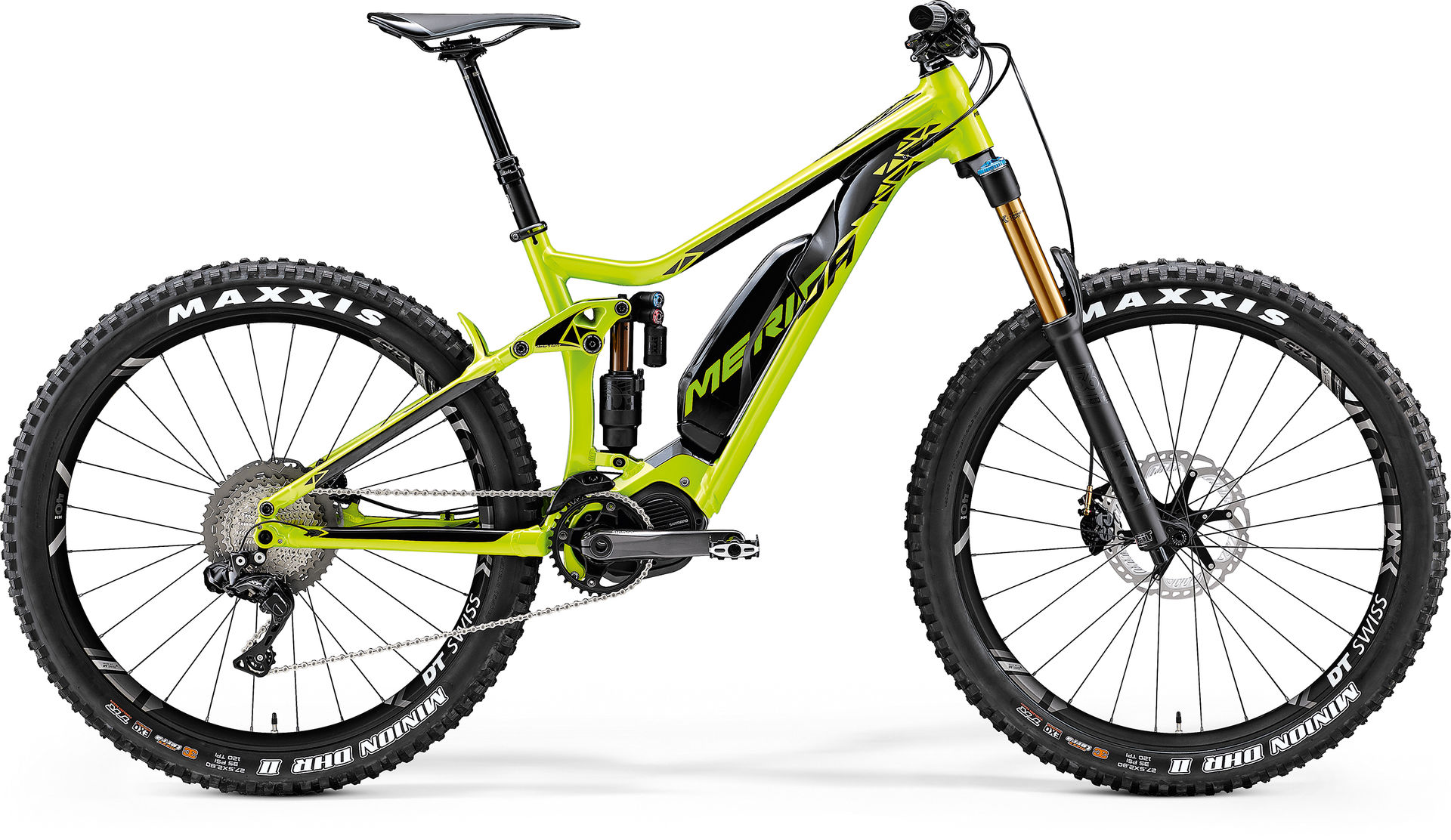 Our award winning e-enduro bike – the eONE-SIXTY 900E has managed to secure a further test win, this time in the 08/2017 issue of German mountain bike magazine powerhouse MOUNTAINBIKE.
Here the translation of the article which was originally published in German.
MOUNTAINBIKE
E-MTB test / issue 08/2017 (page 28)
MERIDA eONE-SIXTY 900E
+ sure-footed handling
+ top specification
+ low weight
+ very good climber
08/17 test winner
Merida developed its new E-MTBs around the Shimano Steps E-8000 motor. And that for a good reason - the motor is not just light, but it also allows modern geometries without having the need to turn everything upside down, as seen on the Cannondale Moterra which uses a Bosch motor. The lightest bike in the test costs €5500 and is also one of the best equipped. FOX 36-Factory fork, FOX Float X2 rear shock with piggyback, electronic Shimano XT-Di2 shifter and rear derailleur, Shimano Saint brakes, massive Maxxis tyres and extra wide DT-Swiss wheels, etc. What else can the enduro rider wish for? Basically just one thing – 100% riding fun. And that's exactly where the Merida eONE-SIXTY, with its 160mm of travel, divides the opinions of our test team. In particular as riding fun doesn't always equal feeling planted. When it comes to the latter, the Merida is without a doubt the number one in this test. The rather high yet agile front end allows the bike to be securely manoeuvred even through the most demanding terrain. The wide tyres role pretty much over everything without complaint. The chassis eats up anything from massive rocks to tiny pebbles. Even on the uphills, the Merida shows real eagerness. However, in direct comparison, the Cannondale (also due to the narrower tyres) shows more esprit on the trail. Shimano or Bosch motor? Currently more a philosophical question. In some aspects, Shimano is every so slightly ahead. The motor is lighter, more dynamic in the middle setting and doesn't have any extra friction if you go faster than 25km/h.
VERDICT:
Merida has built an E-MTB with the eONE-SIXTY for when the going gets tough. Massive tyres, superb suspension and brutal brakes make it the most sure-footed E-Enduro in the test. Add to that the new, lightweight and dynamic motor, and that's how Merida secures the narrow lead over the competition and a test win.
Test result: Outstanding / 226 points