2016年12月20日
德國專業雜誌Aktiv Radfahren測評推薦購車首選: 美利達SPEEDER 400(史匹得400)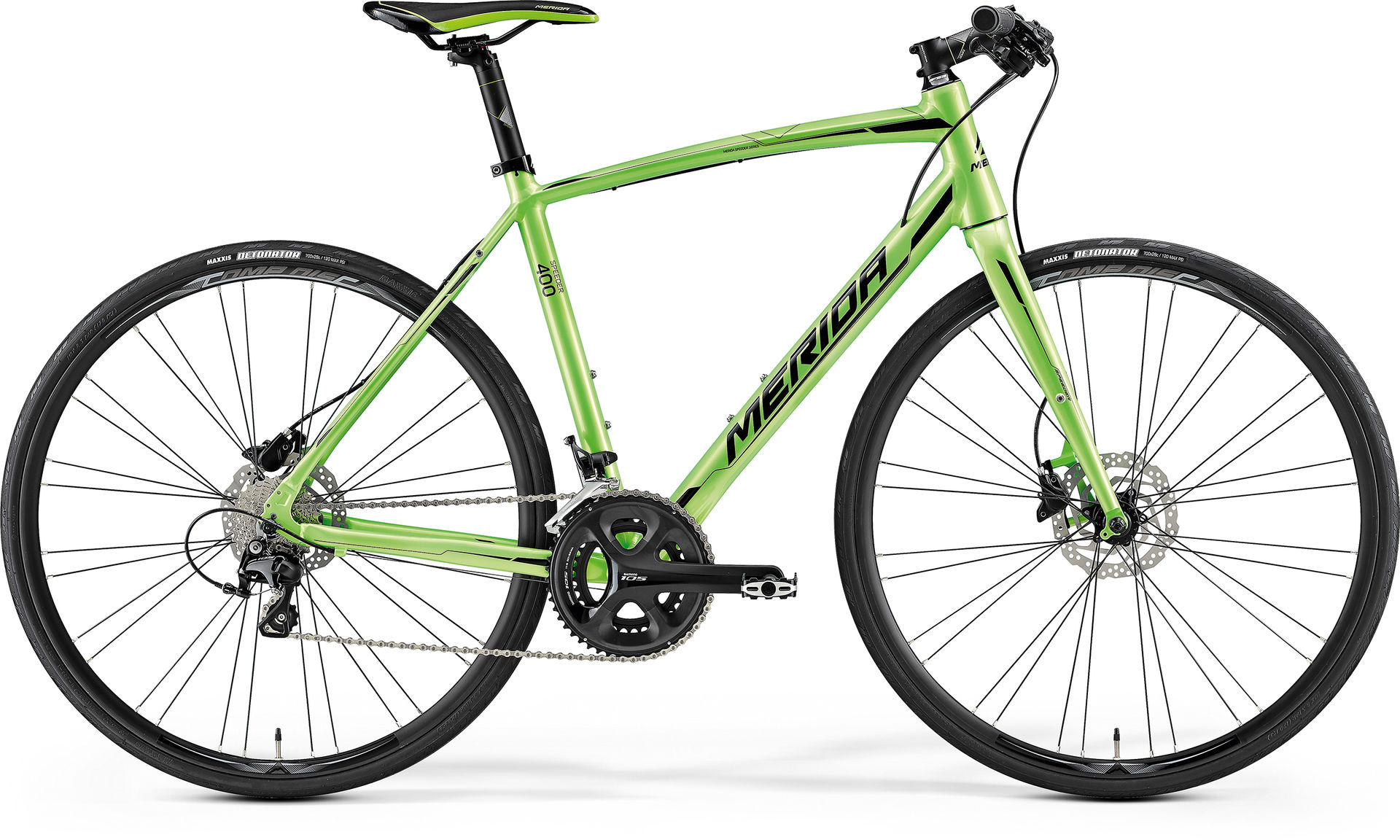 測評報導
SPEEDER 400(史匹得 400)
榮獲德國AKTIV RADFAHREN雜誌 推薦購車首選
這次榮獲德文媒體Aktiv Radfahren高度評價的SPEEDER 400(史匹得400)是美利達的一款平價的休閒健身型平把公路車,市價$29,800。
車評: 騎起來超舒服,車架五通剛性很強,使踩踏效能極大化,過彎操控又靈敏,外觀搶眼,好車一款。(另有平光黑色系的塗裝)
HERE THE TRANSLATION PUT TOGETHER BY OUR TEAM:
MERIDA SPEEDER 400 – AKTIV RADFAHREN (1-2/2017)
SPEED RATHER THAN EXPENSIVE
Test result: very good / aktiv Radfahren 'Kauf Tipp' (Recommended)
Price: €999
Weight: 9.9kg (with pedals)
Maximum load: approx. 110kg
Sizes: 47, 50, 52, 54, 56, 59cm
THE BIKE
'High quality products for the individual' that's how you could interpret the name Merida. Rather individual is the colour choice of the Speeder 400: neon green! The aluminium frame has a slightly more comfortable geometry than the race bike equivalent. In particular, the longer head tube creates a more upright and with that comfortable seating position. The equipment is very similar to a road bike but with a straight handlebar, making the Speeder a fitness bike: Shimano 105 groupset with disc brakes, compact drivetrain and 28mm tyres allow for some speedy fun.
RIDING IMPRESSIONS
Super direct power transfer and acceleration so that you can hear the sprockets ring. The bottom bracket is super stiff so that every pedal stroke goes straight onto the road. The compact riding position encourages to rail corners and that is where the Speeder proves his race-track pedigree.
VERDICT
Cracker! Super agile and stiff, that's how a fitness bike should be. With addiction factor.
+ finishing quality
+ component choice
+ possible to fit mudguards