09.05.2022
BIG.TRAIL in zwei "Best Bikes of 2022"-Listen aufgenommen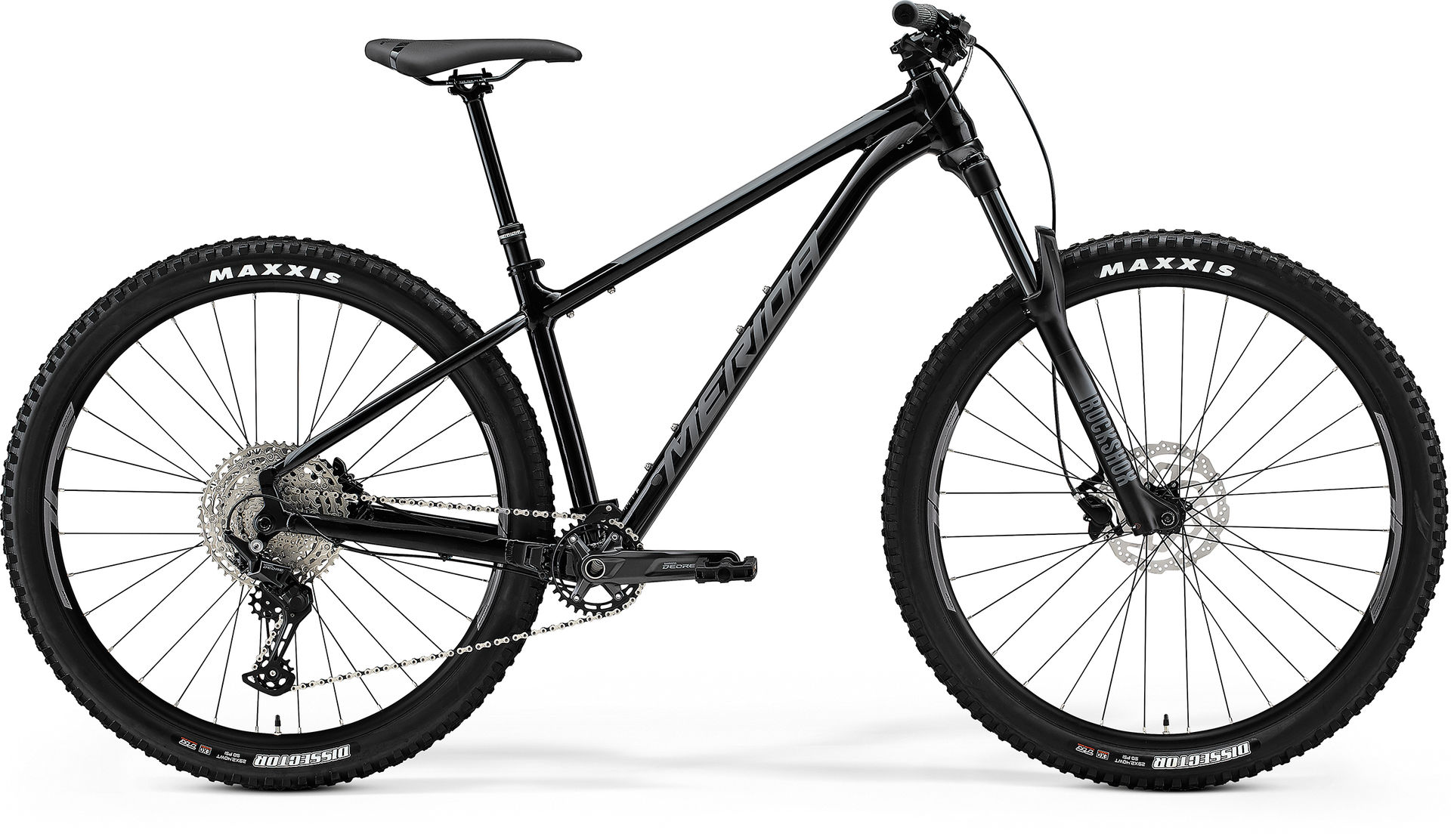 Das BIG.TRAIL ist seit seiner Einführung im Jahr 2020 ein großer Erfolg innerhalb der MERIDA Produktpalette. Unser äußerst spaßiges Trail-Hardtail ist jetzt in zwei Zusammenstellungen der "besten Bikes des Jahres 2022" zu finden.
Das BIG.TRAIL 500 wurde von BikeRadar in die Liste der "Best mountain bikes" unter 2.000 Pfund aufgenommen und das BIG.TRAIL 600 hat sich, dank seiner guten Bewertungen, einen Platz in der MBR-Liste "Best mountain bike of 2022: The ultimative trail-, XC- und enduro bikes" verdient.
Die Auszeichnungen bescheinigen dem BIG.TRAIL eine exzellente Mischung aus Fahrspaß, Vielseitigkeit und Wertigkeit, so MBR. "Merida hat mit dieser neuesten Entwicklung des BIG.TRAIL alles richtig gemacht". BikeRadar stellte feste, dass es "eines der fähigsten Bikes für unter 2.000 Pfund" sei.
Mit einer Mischung aus einer Federgabel mit 140 mm, leichtgängigen 29"-Laufrädern und einer modernen Geometrie steht das BIG.TRAIL für ein leistungsfähiges, aber dennoch spaßiges Bike und eignet sich sowohl für dezidierte Hardtail-Anhänger als auch für Neu-Einsteiger. Dank des leichten, aber voll ausgestatteten Aluminiumrahmens ist das BIG.TRAIL eine leistungsstarke Trailbike-Option für alle, die sich ein vollgefedertes Bike nicht leisten wollen oder deren Budget das nicht zulässt.
Direkt zum BikeRadar-Artikel (in englischer Sprache) geht es hier.
Direkt zum MBR-Artikel (in englischer Sprache) geht es hier.
Mehr Informationen zum Konzept, der Ausstattung und dem Einsatzbereich des BIG.TRAIL gibt es hier.
Die komplette Bandbreite des BIG.TRAIL gibt es hier.