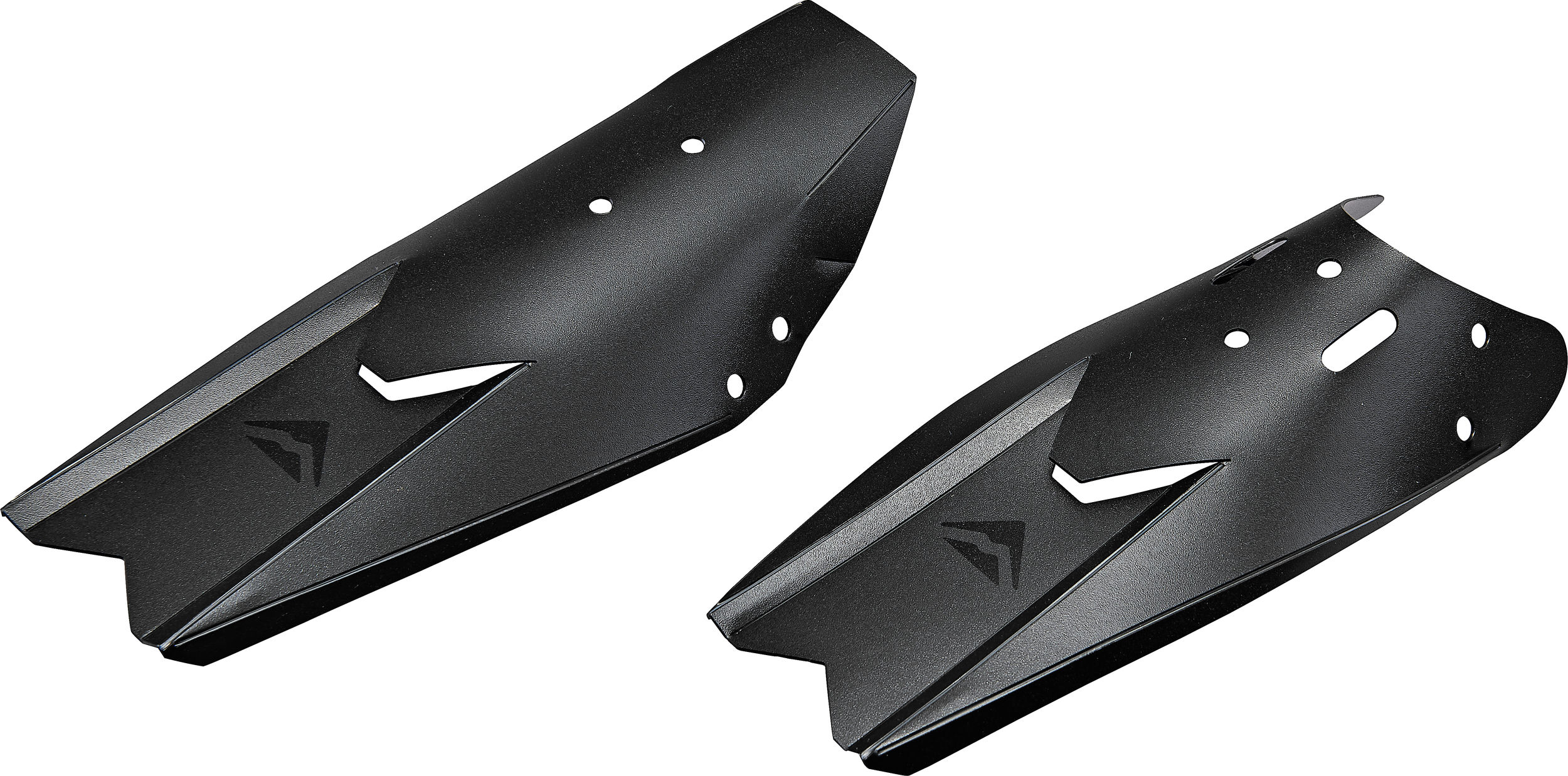 FENDER MTB
Black
A lightweight, tough and high-tech mudguard for use with the MERIDA eONE-TWENTY, eONE-SIXTY, ONE-TWENTY and ONE-SIXTY.
Designed specifically for MERIDA mountain bikes, the MERIDA FENDER weighs just 100 g and helps keep your vision, rear suspension and kit clean clear in all conditions. Installation is tool-free, using the supplied cable-ties.
The FENDER is made from lightweight and flexible polypropylene.