23 Nov 2022
ONE-SIXTY impresses the MOUNTAINBIKE magazine test crew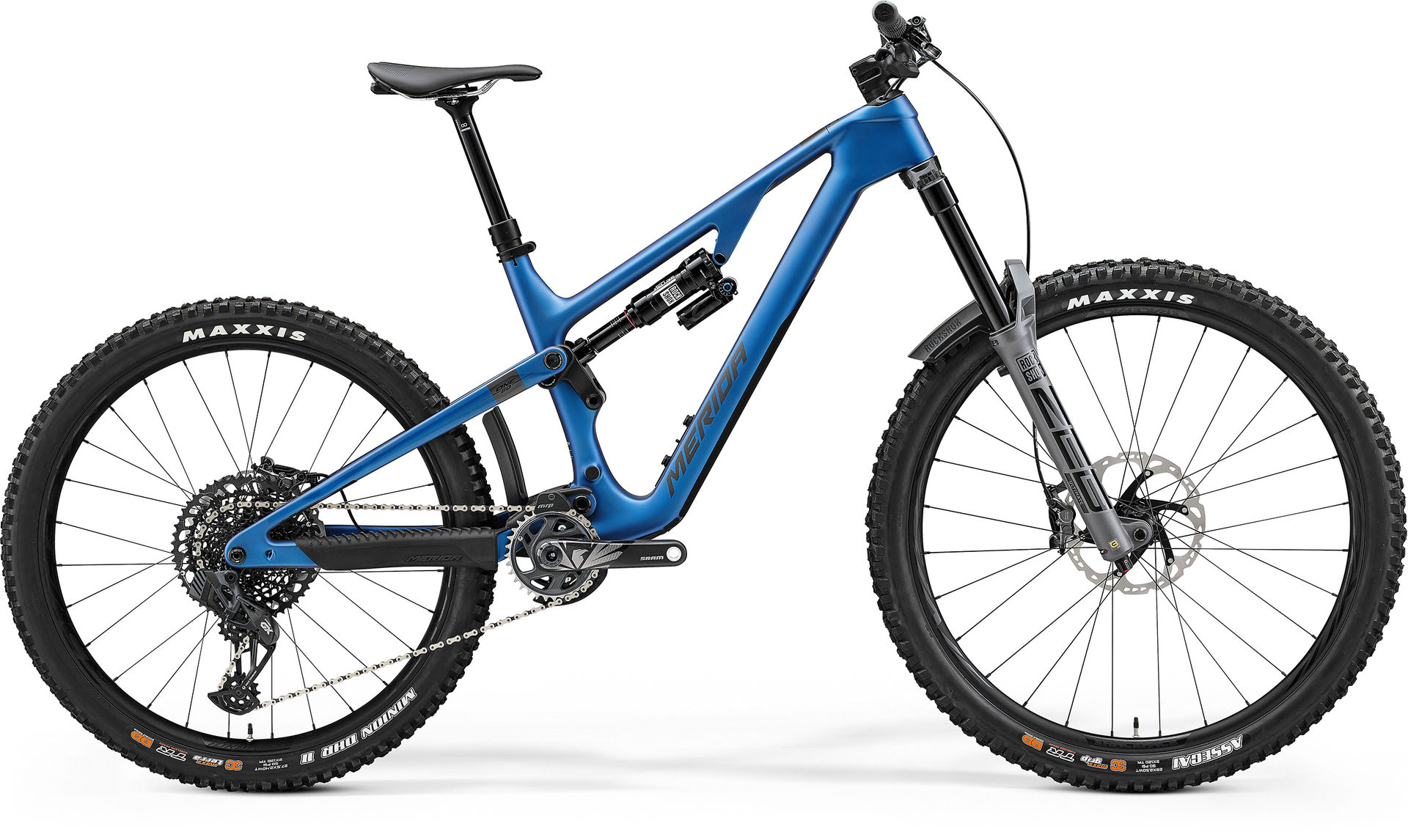 In the current issue of Germany's MOUNTAINBIKE magazine (12/2022), the editors looked closely at the highlights and most important new products for the 2023 season. But, of course, our brand-new ONE-SIXTY 8000 was not to be left out.
Test editor Lukas Hoffmann was extremely enthusiastic and complementary about our new enduro bike, commenting, "The ONE-SIXTY is one of the most exciting MERIDA bikes ever! It's a complete success, well thought out down to the last detail and is a real banger and delivers spades of fun - especially on the downhills."
He further pointed out that the ONE-SIXTY is a "real firework of details", which was already noticed at the official launch at the MOUNTAINBIKE Testival in Brixen. Cable routing through the headset, a super useful service flap in the bottom bracket area and an additional mounting point for emergency innertube and CO2 cartridge: the ONE-SIXTY has "literally everything". The "infinitely (from 30 to 230 mm) adjustable dropper post" skilfully rounds off the "maximum attention to detail". Whether as a pure 29er bike or in a Mullet setup (29"/27.5"), the ONE-SIXTY can be perfectly adapted to individual preferences thanks to the built-in flip chip. Thanks to the bold geometry, 170 mm travel at the fork and 160 mm (29") or 170 mm (27.5") at the rear, it is perfectly equipped for any terrain, no matter how demanding.
It also masters the climbing unit to the trailhead "excellently". "The newcomer comes into its own on flowing as well as tricky trails: It surges ahead with ease and turns willingly around corners". The "excellent suspension configuration" has "the right answer to every challenge" and "also harmonises perfectly with the extremely smooth, but also agile and playful geometry".
FINAL VERDICT:
"The new ONE-SIXTY is a great, versatile enduro bike for epic days in the saddle. Handling and suspension are top-notch. It also demonstrates maximum attention to detail."
+ Detailed, well-thought-out frame
+ Lively, supple suspension
+ Excellent trail handling
In addition to the ONE-SIXTY 8000 carbon model tested, the ONE-SIXTY and the ONE-FORTY are also available in aluminium.
To find out more about the bike, including key features, R&D and design thinking, as well as the intended use, please check the comprehensive micro page here.
For an overview of the entire ONE-SIXTY range, please click here.
For the detailed spec sheets and frame features of the new ONE-SIXTY 8000, please click the link underneath DISCOVER THE BIKE.
Note: All quotes are translated from the German original.
The bike tested is the 2022/23 ONE-SIXTY 8000.