18 Apr 2023
ONE-SIXTY 8000 gets BIKEPERFECT's Recommend endorsement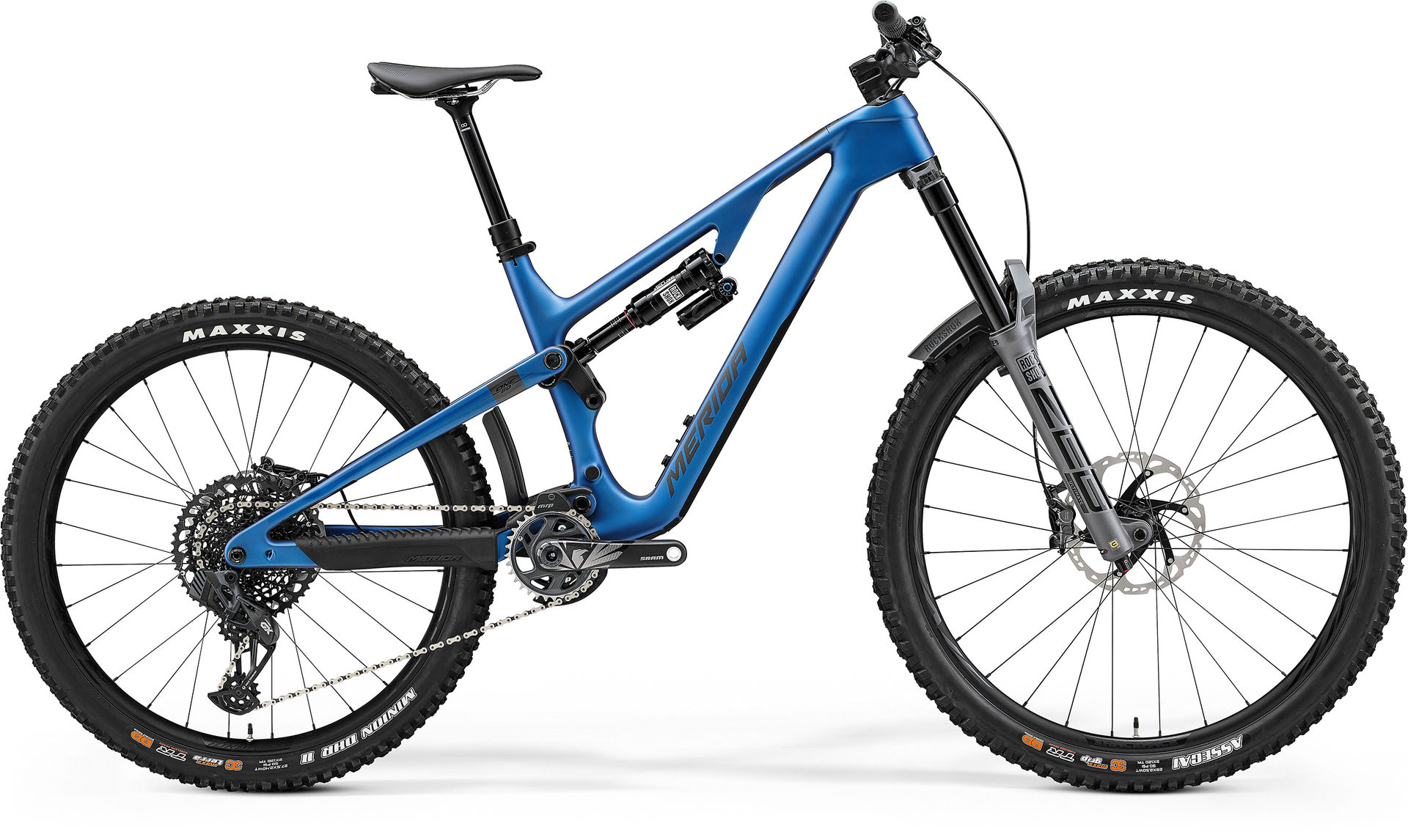 Our new ONE-SIXTY 8000 received another fantastic review and the BIKEPERFECT Recommend endorsement from the test crew of the UK mountain biking website BIKEPERFECT.
Starting their review with the opening statement: "Merida's slick looking, radically shaped OneSixty is a serious contender for best enduro bike with the versatility to be an excellent trail bike too", the team gives it a fantastic 4.5 out of 5 score and a rather long list of features, technologies and design elements that all add up to the nearly perfect mark.
Over the lengthy test period, chief tester Guy Kesteven was impressed by the well-supported climbing abilities, despite the glue-like grip of the front tyre, the calm and composted character even when things get rowdy and the fact that while clearly a bike that shines on demanding tracks it "never felt dull or anaesthetised the fun even out of tamer trails".
Their final verdict:
"Merida's OneSixty 8000 is seriously fast, grippy and forgiving on descents without being dull or a pain to pedal on climbs. Multi-mode versatility and appropriately 'full send' spec choices are a bonus too.
While some of the numbers and the suspension design might look on the radical side of reasonable, Merida's OneSixty consistently put me in the right position on the bike and the trail. Perhaps most importantly, it put me in the right frame of mind to enjoy its easy speed without feeling robbed of the fun or interaction of quick sprints or playful pops at every opportunity.
A really good value, top quality spec right down to 'send proof' tires and rims completes a great all-round package…"
+ Super progressive 'length-based' geometry really works
+ Supple, grippy suspension with excellent shock
+ Forgiving and friendly ride feel makes fast riding easy
+ Great value, fully send ready, size switch enabling parts package
+ Switchable to 140mm and/or coil and/or mullet
For the full review on BIKEPERFECT, please click here.
For the full specification and frame features of the new ONE-SIXTY 8000, please click the link underneath DISCOVER THE BIKE.
To find out more about the bike, including key features, R&D and design thinking, as well as the intended use, please check the micro page here.
To see the complete ONE-SIXTY range, please click here.
The bike tested is the 2022/23 ONE-SIXTY 8000.