24 May 2023
Pinkbike to review the ONE-SIXTY 10K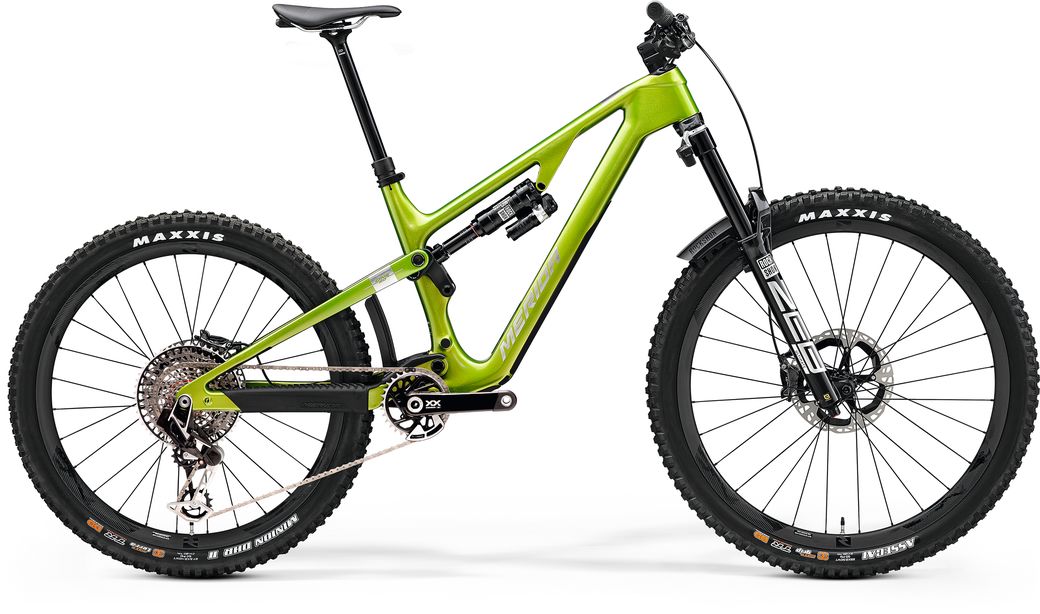 Shortly after the ONE-SIXTY launch in September of 2022, the Pinkbike team published their super detailed review of our new enduro flagship, the ONE-SIXTY 10K. While we did not put the story up on our website at the time, with the recent flourish of amazing test results, including the Bikeradar Enduro Bike of the Year award, it is time to make it 'immortal', right here, right now.
Taking part in the launch event and also racing the bike in THE MERIDA EX, which took place just hours after the launch ended, Seb from Pinkbike spent a lot of time on the bike on some of the most varied trails the UK offers. Ideal for a super detailed first-ride review.
One of the key things that impressed him was the climbing ability of the ONE-SIXTY, which it handled "particularly well". But it was also the confidence-inspiring descending that sealed the deal for Seb.
His final verdict:
"The One-Sixty is easy to get along with. The suspension is simple to set up, the tune is comfortable and supple…, and the geometry is stable without requiring special techniques to maneuver it around. It's particularly composed in the rough and steep, plus it climbs very well too. It would be a good choice for rough enduro races or uplift days, but can also take long days of pedalling in stride."
+ Supple and comfortable suspension
+ Well-balanced handling, especially on steep and fast terrain
+ Composed and efficient climber (even without Flight Attendant)
+ Plenty of scope to size up or down to suit handling preferences
For the full review on Pinkbike, please click here.
For the full specification and frame features of the new ONE-SIXTY 10K, please click the link underneath DISCOVER THE BIKE.
To find out more about the bike, including key features, R&D and design thinking, as well as the intended use, please check the micro page here.
To see the complete ONE-SIXTY range, please click here.