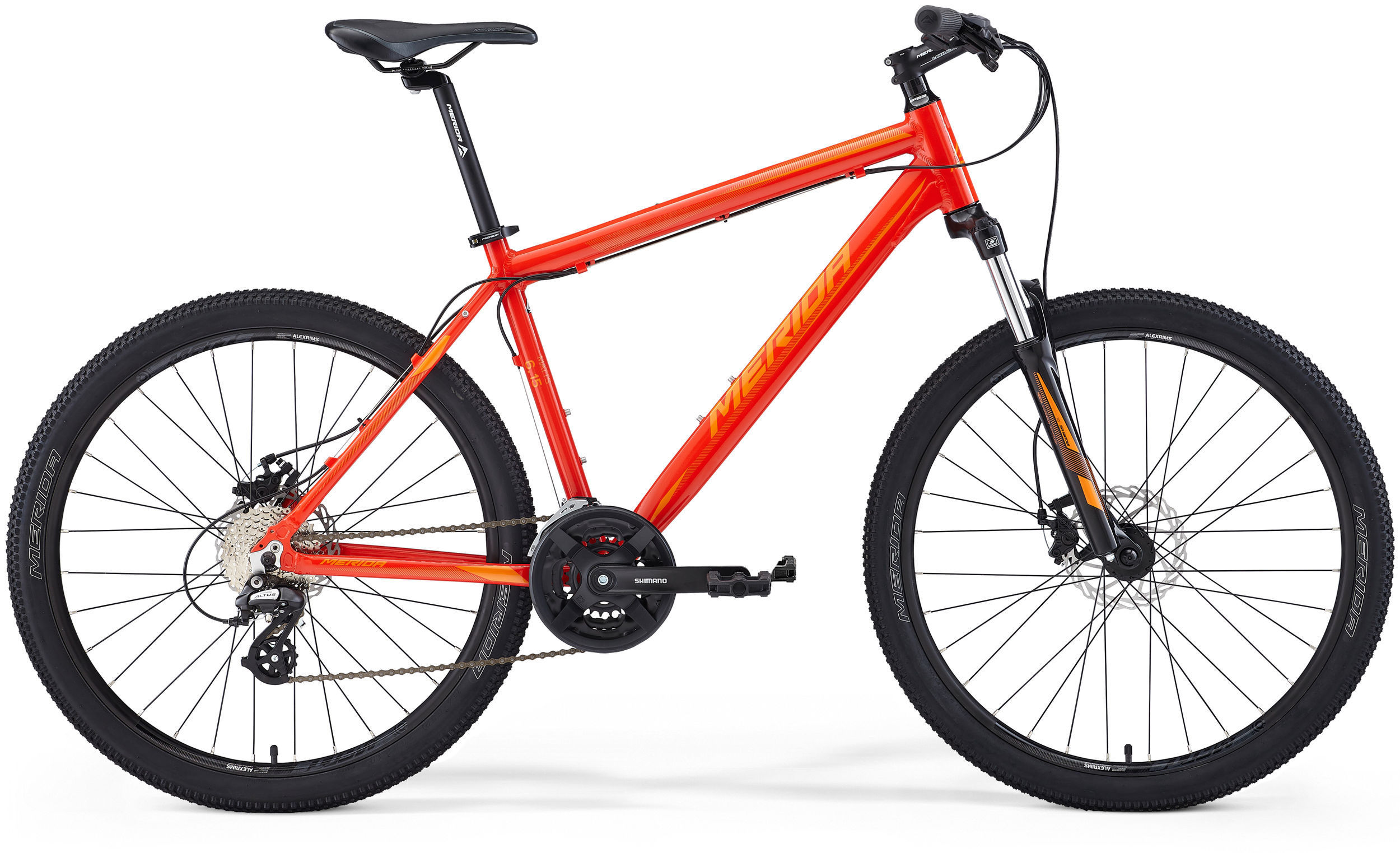 Not sure which size you need? Simply enter your body measurements into the Smartfit bike fitting system to find your ideal size. Find your size
Coil
100mm suspension travel
shifters
Shimano ST-EF500
front derailleur
Shimano FD-TY700
JAK mechanical disc brake caliper 160mm Rotor
saddle
MERIDA Sport Comfort
27.2mm diameter
15mm setback
seat clamp
MERIDA Comp QR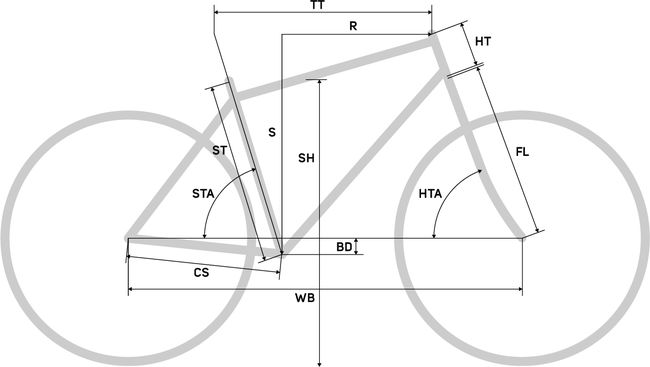 | | | | | |
| --- | --- | --- | --- | --- |
| Frame Size | XS | S | M | L |
| Tyre Sizes | 27.5" | 27.5" | 27.5" | 27.5" |
| Frame Size Inch | 14.5 | 16 | 18 | 20 |
| Frame Size cm | 37 | 41 | 46 | 51 |
| St Seat Tubes mm | 368 | 407 | 457 | 508 |
| Tt Top Tubes mm | 550 | 570 | 590 | 605 |
| Cs Chain Stays mm | 420 | 420 | 420 | 420 |
| HTA head tube angle [°] | 70.5 | 70.5 | 70.5 | 70.5 |
| STA seat tube angle [°] | 75 | 73.5 | 73.5 | 73 |
| Bd Bottom Bracket Drops mm | 40 | 40 | 40 | 40 |
| Ht Head Tube Lengths mm | 120 | 125 | 135 | 145 |
| Fl Fork Lengths mm | 450 | 450 | 450 | 450 |
| Fo Fork Offset mm | 45 | - | - | - |
| R Reach mm | 394 | 401 | 419 | 425 |
| S Stacks mm | 565 | 569 | 579 | 588 |
| Wb Wheel Base mm | 1043 | 1047 | 1068 | 1078 |
| Sh Stand Over Height mm | 678 | 706 | 746 | 784 |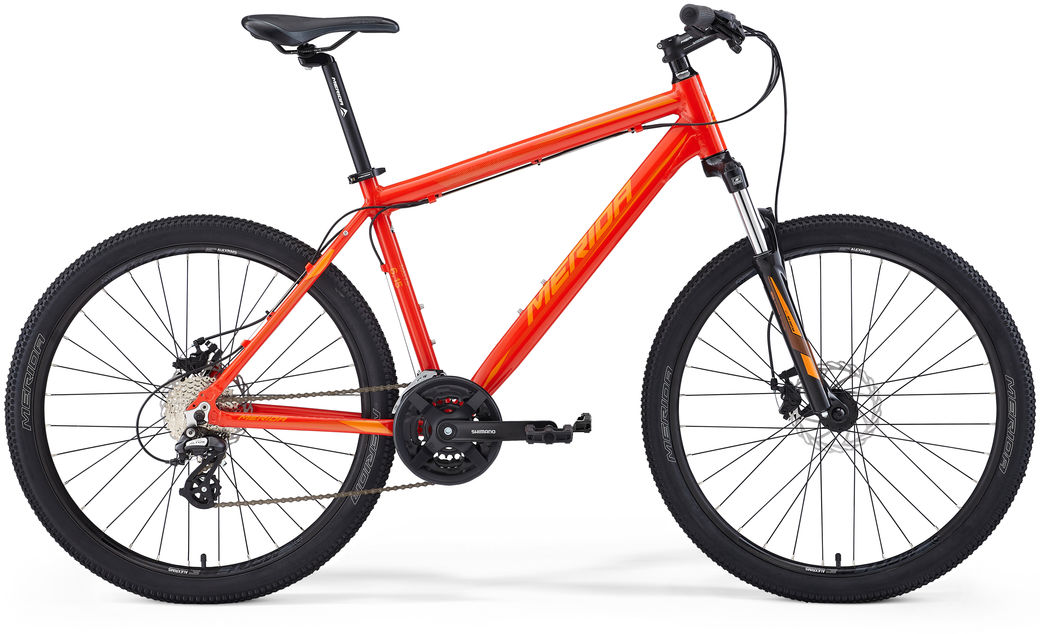 6061 series double butted and technoformed aluminium.
The Matts 10-V is a hardtail mountain bike that rolls on smaller 26" wheels making it ideal for dirt curious junior riders.
Mechanical brakes use a normal lever connected to the brake caliper by a cable. Using disc brakes offers a large number of advantages, foremost of which is that they provide controllable and predictable stopping power regardless of the conditions. Having disc brakes on your bike means that even when it's wet, braking power is unaffected. They also offer much improved stopping power as a much higher amount of mechanical force can be applied. Because they use a metal rotor attached to the hub rather than a braking surface on the rim, they don't wear out as quickly and allow you to use lighter weight, disc-specific rims.