20 May 2022
eOne-Sixty 975 awarded Best in Test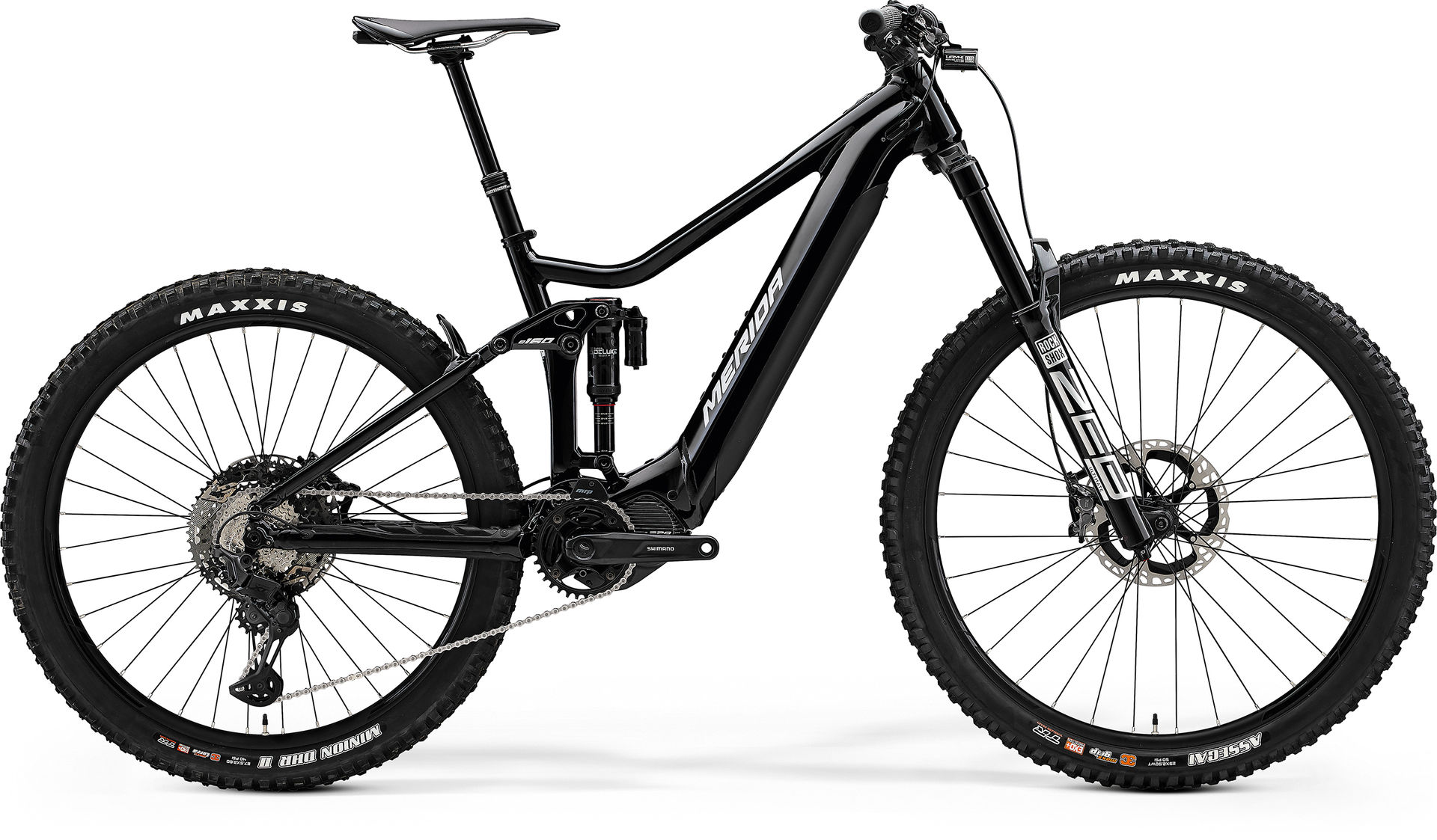 Very few bikes in our history have received more positive press and rider feedback than our eOne-Sixty. When it was first launched more than six years ago, it stunned the e-bike community by delivering the 'closest to a real thing' riding experience and handling and continued its success story to this day.
A long list of test wins, editor choice and industry awards flank the history of the eOne-Sixty, and while other manufacturers are clearly doing their homework as well, the eOne-Sixty 975 managed to add another top-level test win to the eOne-Sixty trophy cabinet.
E-bike magazine powerhouse E-Mountainbike Magazine looked at the best 11 e-mountain bikes below €6,500 in their current #029 issue and managed to gather an impressive number of top brand names in their group test.
For Merida, the 750 Wh battery featuring eOne-Sixty 975 entered the race and again managed to come out on top.
The testers were impressed with the "excellent balance between agility and composure", the "balanced riding position", and the fact that "as far as rowdiness goes, the Merida smokes the entire test field". Also, other aspects like the well-thought-through and suitable suspension and tyres choices contribute to giving our 975 the edge over the competition. "One for all – the Merida doesn't get impressed easily on the trail and suits all skill levels", so one of the many positive comments about our aluminium framed e-enduro.
Besides the big stuff, even little elements like the Lezyne lights, an easy to operate and sturdy battery cover and the Merida typical multi-tool that calls the underside of the saddles its home were able to leave their positive mark.
The excellent and test winning review concludes:
"You can't go wrong with the Merida eOne-Sixty 975. Rationally-speaking, it's the best choice out there! While in our test field there are definitely bikes that climb and look better, beauty is not all that counts! As far as functionality goes, the Merida ticks all the boxes, offering the best balance between everyday riding quality and trail capabilities in the entire test field. The eOne-Sixty 975 shows hardly any weaknesses and suits a wide range of riders with its intuitive handling: a well-deserved test victory!"
Fun and fast for everyone
Confidence-inspiring
The spec is suitable for everyday use as well as for trail riding
To read the entire test, please check out issue #029 in the E-Mountainbike app.
To find out more about the bike, including key features, R&D and design thinking, as well as the intended use, view here for the carbon eONE-SIXTY, and here for the all-aluminium eONE-SIXTY.
To see the full specification and feature list of the eight different models, please click here.