17 Mar 2023
One-Sixty 10K inspires in detailed World of MTB video review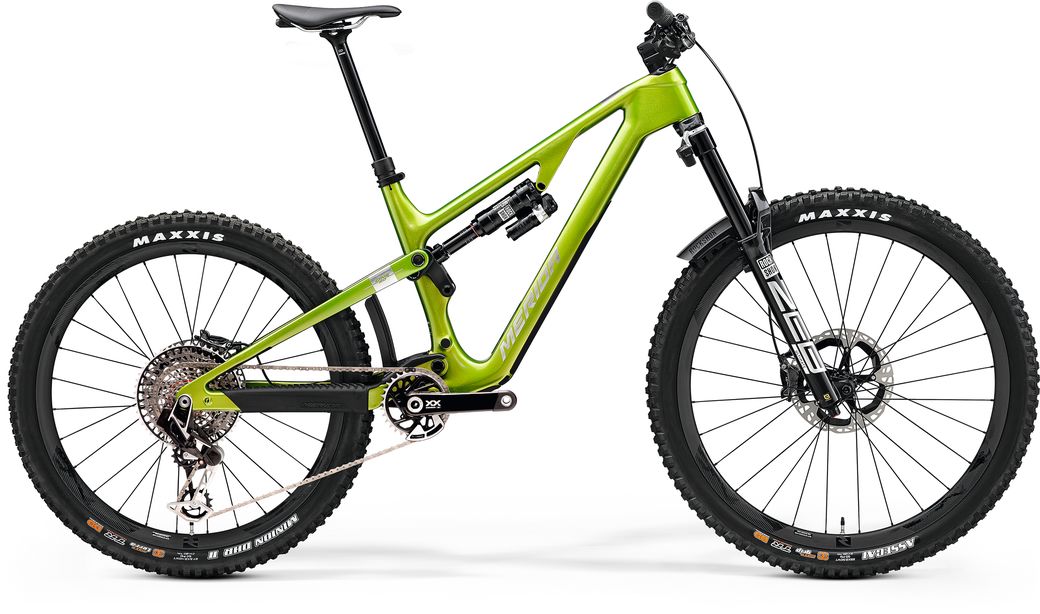 After presenting a beautifully shot dream build of our flagship enduro bike, the One-Sixty 10K, the World of MTB test crew also took the opportunity to put our latest long travel bike through its paces in a very detailed video review. Besides being beautiful to look at (as seen in the dream build), the bike also impressed the test crew with its long list of features, new technologies and flawless riding performance.
The testers commented that in addition to outstanding equipment, the One-Sixty 10K showcases "all kinds of technical refinements and smart solutions", including an integrated fender on the rear wheel, internal cable routing through the headset, lots of frame protectors in vulnerable places, a tube base plate (for carrying a CO2 cartridge or spare tube), a Fidlock bottle cage integrated into the frame, the Merida Service Port on the down tube (access to lines and cables as well as a storage compartment for "smaller utensils") as well as a small multi-tool under the saddle.
A further key point in the impressive review was that thanks to the AGILOMETER sizing system, the frame size can be selected not only according to body size but also according to the preferred riding style. Also, the flip chip makes it possible to choose a 27.5-inch or a 29-inch rear wheel setup without impacting the geometry. Another fascinating detail of the One-Sixty is the Merida Team TR dropper seatpost, which offers a considerable stroke of up to 230 mm and can also be adjusted to the rider's height.
During the test, the bike in the 27.5-inch setup showed a lot of "agility and responsiveness in narrower sections and tight turns". In addition, the flat steering angle and the 29-inch front wheel offered "impressive rollover capacity and directional stability at high speeds".
An "absolutely flawless Rock Shox suspension configuration" with "impeccable function and great performance" irons out "hard impacts effortlessly" and adapts electronically to the respective riding situation in a fraction of a second. In addition, the bike still has plenty of reserves for drops and bike park action.
Thanks to the steep seat angle and the "well-balanced seating position", the ONE-SIXTY conquers steep climbs and "alpine trail and enduro sessions" with ease.
What stood out for the testers:
+ Impressive downhill performance
+ Flawless climbing ability
+ Well-designed and thought-through chassis
+ Top equipment
+ Imaginative frame details
To watch the full video review (with English subtitles), please click the video below.
Note: All quotes are translated from the German original.