14.4.2021
BIKEBOARD.CC to review the BIG.TRAIL 600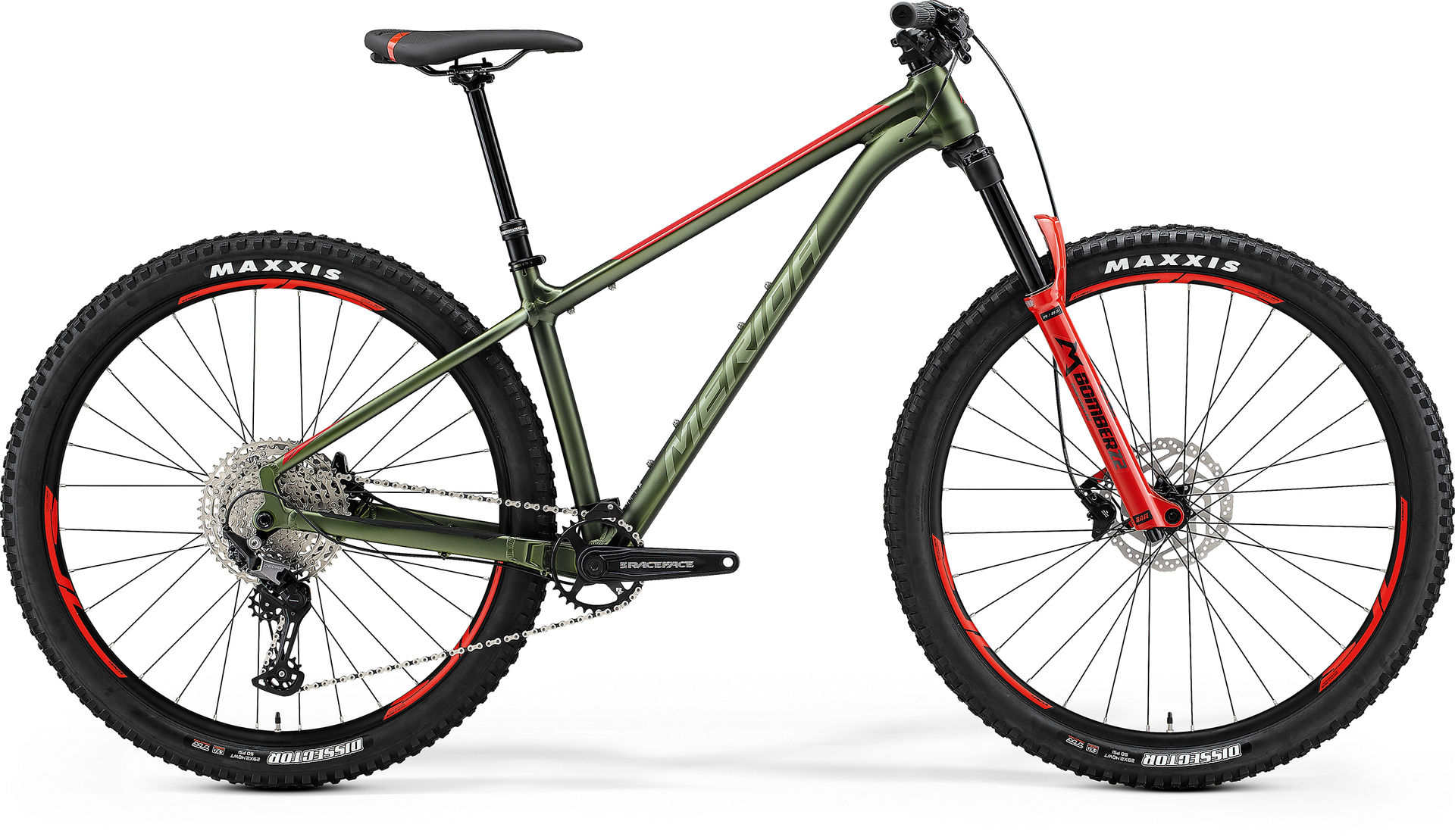 A regular when it comes to testing our bikes, the test crew at Austria's Bikeboard.at website had a closer look at our new BIG.TRAIL 600 and published their findings on their Austrian as well as their international arm, Bikeboard.cc.
While initially struggling to 'get their head' around the principle of a long travel trail hardtail, it did not take long for them to fall in love with our green and red trail weapon.
Besides being taken by its striking green and red paint job, their admired the widespread attention to the details, the sorted specification, the fork and tyre choice, and last but not least, the sorted handling 'Kudos, the geometry is spot on!'.
HERE THEIR FINAL CONCLUSION:
'With their revised Big.Trail, Merida has really nailed it. Our world has become more and more complicated for years, and this trend has not stopped at mountain bikes. As cool as I think the latest generation of trail- and Enduro full suspension bikes is, only few of us won't cringe when looking at their price tag.That's why it's important to show that even beginners don't have to compromise on fun. Big.Trail is a bike for purists and all those who want to become one.
The bike's specs cannot be beaten, and the few weaknesses…may confidently be ignored. Some upgrading doesn't cost a fortune and is done quickly. For next season, I plan to optimise the bike's weight and will possibly go on one or two bikepacking tours with it. Because, of course, I bought this bike. Who can turn down such an opportunity after all?'
Fantastic feedback on our trail hardtail. To read the full review, please click here.
For the detailed spec sheets and frame features of the new BIG.TRAIL 600, please click the link underneath DISCOVER THE BIKE.
To find out more about the bike, including key features, R&D and design thinking as well as the intended use, please check the micro page here.
To see the full specification and feature list of the four different models, please click here.