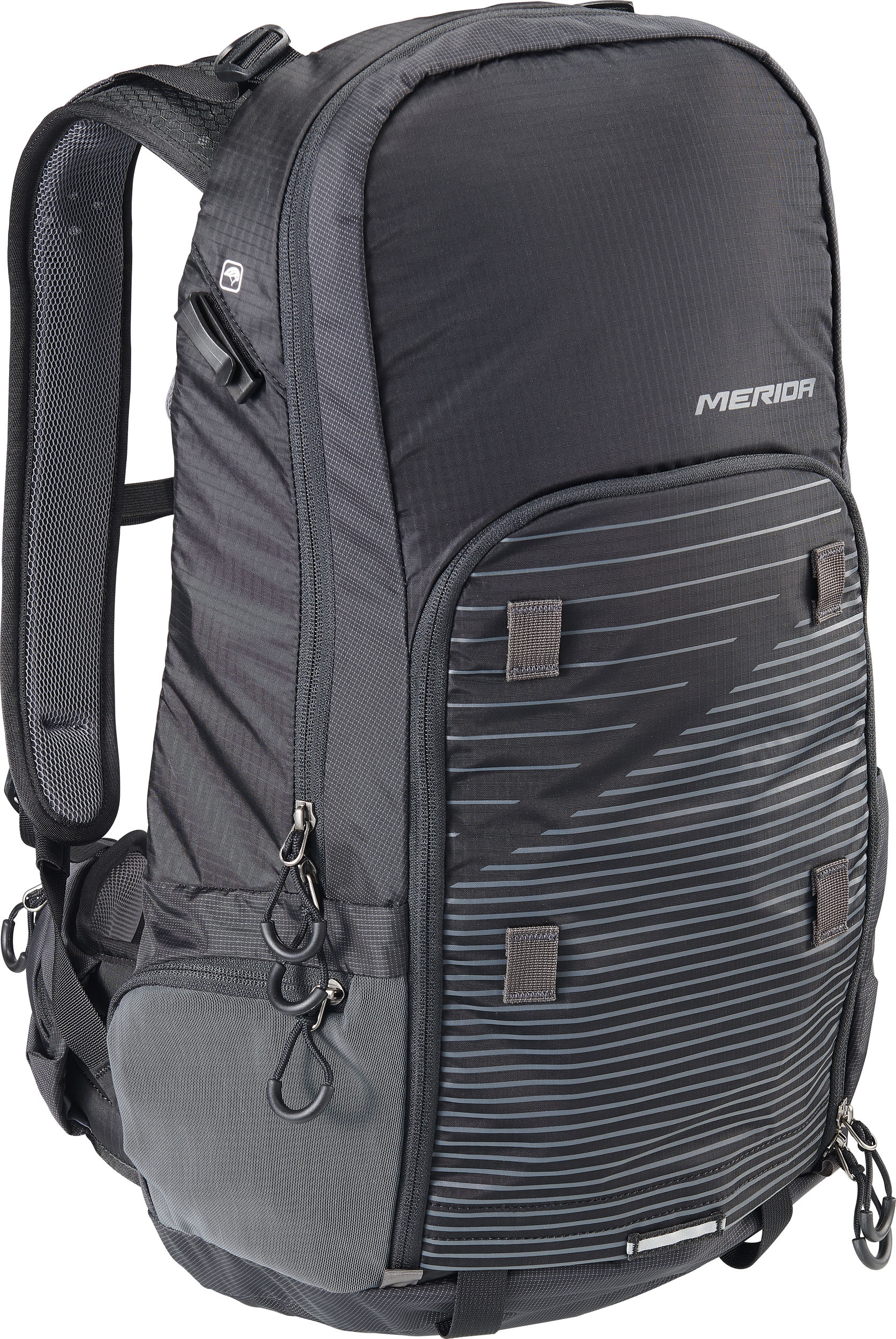 TRAIL RE eBIKE Backpack
Black, grey
Space, comfort and clever storage solutions
Our TRAIL RE eBIKE backpack is your ultimate companion for your next big outing. Our pack features a removable battery compartment that can take 504 Wh or 630 Wh batteries. So if you are out on an all-day e-bike trip, just stow your second internal battery and charger safely in a padded compartment. And if you don't need the extra battery capacity, simply take it out and gain some extra storage space. A padded back provides supreme comfort, and the hip, as well as chest straps, make secure fitting a breeze. If you should need help, the emergency whistle on the chest strap will help to alert other riders and walkers.
In addition to the large main compartment with bladder pocket and drinking tube outlet, the front section with its padded and numerous small pockets offers enough space for a pump, shock pump, tools, tyre levers and spare tubes. The external straps allow bulky luggage to be stored safely on the outside of the backpack. If these are not needed, they disappear in the Velcro pocket and thus don't get caught on low hanging branches. The outside pockets on the hip belt and the left side are equipped with a zipper, allowing you to store small and valuable items away securely. On the right-hand side, there is an open pocket to hold a drinking bottle. The upper compartment is well padded and offers quick access to the smartphone.
Our TRAIL RE eBIKE backpack offers 25 litres capacity and weighs in at just 1.3 kg.