material: carbon
700C or 650B wheelsize
100x12/142x12mm axle standard
BB386 bottom bracket standard
Handtag
MERIDA ROAD EXPERT
material: carbon
30.9mm diameter
0mm setback
38 teeth
170 mm-XS/S, 172,5 mm-M, 175 mm-L/XL
Växelreglage
Sram Force1 HRD
100x12mm width front hub
32 spoke holes
6 bolt
142x12mm width rear hub
32 spoke holes
6 bolt
Växelreglage, bak
Sram Force1 HRD
Vevlager
FSA 386-BB30 PF6000 [Sram FC]
19mm inner width
24mm height
material: aluminium
material: aluminium
31.8mm diameter
-8° stem angle
80 mm all sizes
100x12mm width front hub
32 spoke holes
6 bolt
Ekrar
Double Butted Black stainless
weighed at frame size M without pedals
Färg
GLOSSY OCEAN BLUE (BLACK)
142x12mm width rear hub
32 spoke holes
6 bolt
Vevarmslängd
170 mm-XS/S, 172,5 mm-M, 175 mm-L/XL
V-mount
incl. MERIDA minitool
including removeable lever, 6/4mm allen key
Framaxel
MERIDA EXPERT SL
Ramstorlek
XS, S, M, L, XL
| | | | | | |
| --- | --- | --- | --- | --- | --- |
| Ramstorlek | XS | S | M | L | XL |
| Däckstorlekar | 28" | 28" | 28" | 28" | 28" |
| ST - Seat Tube (mm) | 440 | 470 | 500 | 530 | 560 |
| TT - Top Tube (mm) | 548 | 564 | 580 | 600 | 620 |
| CS - Chain Stays (mm) | 430 | 430 | 430 | 430 | 430 |
| HTA - Head Tube Angle (°) | 71 | 71 | 71 | 71 | 71 |
| STA - Seat Tube Angle (°) | 74 | 74 | 74 | 74 | 74 |
| BD - Bottom Bracket Drops (mm) | 75 | 75 | 75 | 75 | 75 |
| HT - Head Tube Length (mm) | 160 | 180 | 200 | 220 | 240 |
| FL - Fork Length (mm) | 398 | 398 | 398 | 398 | 398 |
| R - Reach (mm) | 379 | 390 | 400 | 415 | 430 |
| S - Stack (mm) | 588 | 607 | 626 | 645 | 664 |
| WB - Wheel Base (mm) | 1027 | 1044 | 1061 | 1082 | 1104 |
| SH - Stand Over Height (mm) | 706 | 736 | 765 | 794 | 822 |
| | | | | | |
| --- | --- | --- | --- | --- | --- |
| Siffra | Item Number | Namn | Info | Pieces | Torque NM |
| 1 | A2258000143 | CABLE GUIDE | for Di2 | 1 | |
| 2 | A2258000189 | CABLE GUIDE | for mechanical | 1 | |
| 3 | A2300000550 | SCREW | M3x0.5 L12mm | 1 | 2~3 |
| 4 | A2247000095 | CLAMP | for seatpost | 1 | 4~5 |
| 5 | A2136000116 | MOUNT | for FD | 1 | |
| 6 | A2322000048 | COVER | for FD-Mount | 1 | |
| 7 | A2300000056 | SCREW | M5x0.8 L12mm | 2 | 4~5 |
| 8 | A2143000149 | CABLE PLUG | for FD | 1 | |
| 9 | A2322000046 | PROTECTOR | for CS | 1 | |
| 10 | A2258000053 | CABLE PLUG | for Di2 | 1 | |
| 11 | A2258000056 | CABLE PLUG | for mechanical | 1 | |
| 12 | A2164000027 | DISC COOLER | rear; for FM160 only | 1 | |
| 13 | A2302000018 | NUT | for rear axle M12x1,5 | 1 | |
| 14 | A2300000310 | SCREW | M3x0.5 L18mm | 1 | 3~4 |
| 15 | A2300000314 | SCREW | M3x0.5 L15mm | 1 | 3~4 |
| 16.1 | A2311000095 | RD-HANGER | DH - 065 for SHIMANO direct mount | 1 | |
| 16.2 | A2311000062 | RD-HANGER | DH - 054 for ROAD-RD | 1 | |
| 17 | A2143000017 | BLIND PLUG | | 1 | |
| 18 | A2300000485 | SCREW | M4x0.7 L6mm | 2 | 3~4 |
| 19 | A2298000061 | SCREW | M5x0.8 L15mm | 4 | 3~4 |
| 20 | A2143000161 | BLIND PLUG | | 6 | |
| 21 | A2258000098 | CABLE GUIDE | for Di2 | 1 | |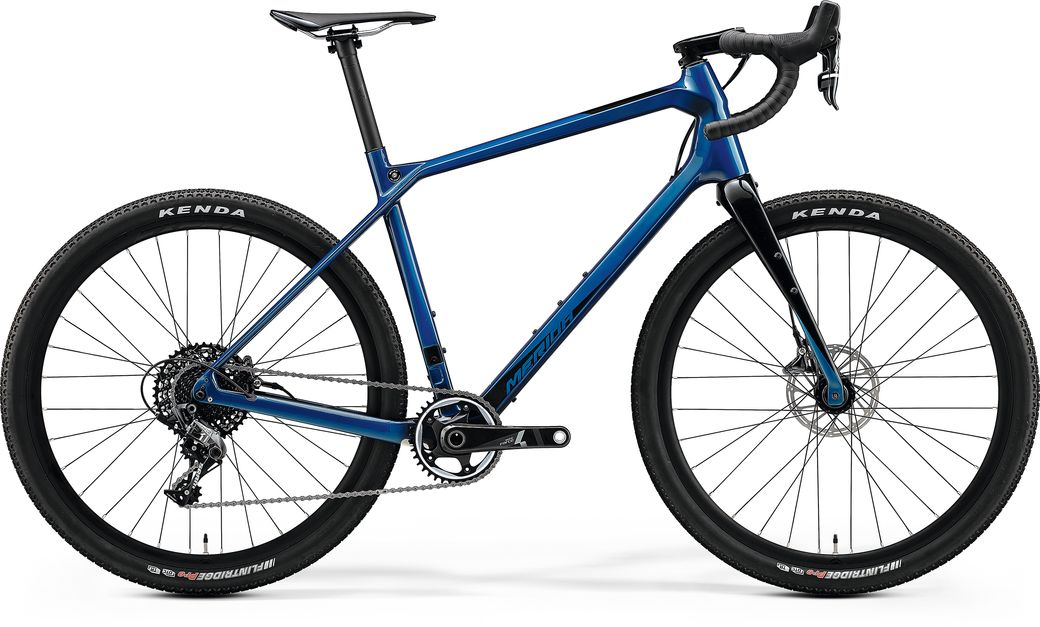 The SILEX is available in two options. The 'classic' SILEX standing on 700c wheels, being the perfect 'all-road' bike which loves lanes, forest tracks and gravel or the new more 'rugged' SILEX+ version, which can easily tackle more demanding terrain due to its more burly 650B wheels and 45 mm tyres. The choice is yours. Both options are based on the same frame, so wheels are exchangeable at a later date.
As standard, the SILEX comes with 700x38c tyres and the SILEX+ with 650Bx45c. The maximum tyre size for 700c wheels is 42 mm (road profile) while with 650B wheels being fitted, tyres up to 50 mm wide road profile tyres on the carbon and up to 42 mm on the aluminium bikes can be run.
CF2 kolfiberram med upprätt grusgeometri ger stabil och smidig hantering. Koniskt styrrör och bakre genomgående axlar (12 mm) ger styvhet och styrprecision. Med integrerad kabel-/vajerdragning och BB386 nedre fäste.
SILEX är en mångsidig cykel med ett stort utbud tillval när det gäller packning och tillbehör, inklusive ramväskor och stora sadelväskor.
De flesta SILEX-modellerna har 1x-drivlinor som ger lägre vikt och har färre rörliga delar. 1x har 98 % av växelområdet för ett kompakt vevparti 50-34 med landsvägskassett 11-32.
12 mm genomgående axlar för max. ramstyvhet underlättar inriktning av hjulen när du sätter på dem igen. Bakbroms med platt fäste är monterad på kedjestaget för bättre fördelning av bromskraften och för att den ska skyddas mot skada i baktriangeln. Skivkylartekniken som används för skivbromsarna avleder värme genom CNC-frästa kylflänsar, vilket är särskilt viktigt när du kör med mycket packning.
Finns med lättvikts kolfiberram eller aluminiumram. De största skillnaderna (bortsett materialet) är att kolfiberramen har lägre vikt och att den är utrustad med integrerad klämma för sadelstolpe som minimerar turbulensen vid överröret.