CARBON TECHNOLOGY
STATE OF THE ART TECHNOLOGY
Die Philosophie von MERIDA ist, dass man immer dann mit Experten zusammenarbeiten sollte, wenn man es selbst nicht besser machen kann. Indem wir mit den besten Carbonherstellern arbeiten, stellen wir sicher, dass wir technologisch immer an der Spitze stehen. Unsere Partner sind ständig mit der Entwicklung neuer Fertigungstechniken für andere Industriezweige beschäftigt, was bedeutet, dass wir den jeweils besten Hersteller wählen können, um den unterschiedlichen Ansprüchen an jeden von uns entwickelten Rahmen gerecht zu werden.

DIE CARBON-PRODUKTION IST HOCHKOMPLEX
Die Werbewelt hat um die Qualität von Carbonrahmen einen regelrechten Mythos aufgebaut. Doch Begriffe wie High Modulus, Super High Modulus und Ultra High Modulus beziehen sich auf die Eigenschaften von Carbonfasern, nicht auf ihre Qualität. Manchmal sollen Namen wie Toho oder Toray für Glaubwürdigkeit sorgen. Einige Marken behaupten gar, Carbon sei immer das Gleiche. In Wirklichkeit bestehen hochwertige Carbonrahmen aus vielen unterschiedlichen Fasertypen, die sorgfältig platziert werden müssen, damit die gewünschten technischen Eigenschaften erreicht werden. Unser hochwertigster SCULTURA Rahmen wiegt 850g (M/L) und besteht aus 400 einzelnen Carbon-Elementen. Allein die Produktion benötigt 45 Stunden.

CARBON IST DEFINITIV NICHT IMMER GLEICH
Auch wenn sie gleich aussehen, können Carbonrahmen aufgrund der verwendeten Fasern sehr unterschiedlich sein. MERIDA nutzt CF-Nummern, um das Qualitätsniveau anzugeben: 2 ist das niedrigste Level, 5 das höchste.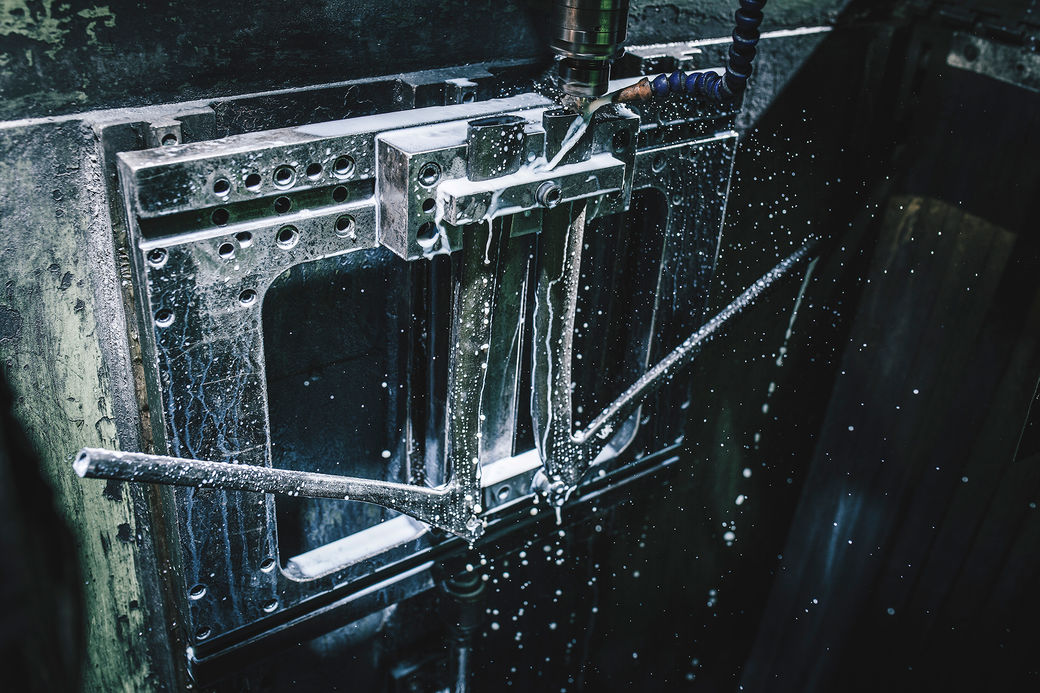 Are you in the right place?
You have landed on the MERIDA
German (Germany)
website.
If you are looking for the international or another national website, then please select your region below.
Please note: Not all international models are available in your country. For further information, please contact your
local distributor
.