23 Nov 2022
ONE-SIXTY 8000 gets the thumbs up from MBR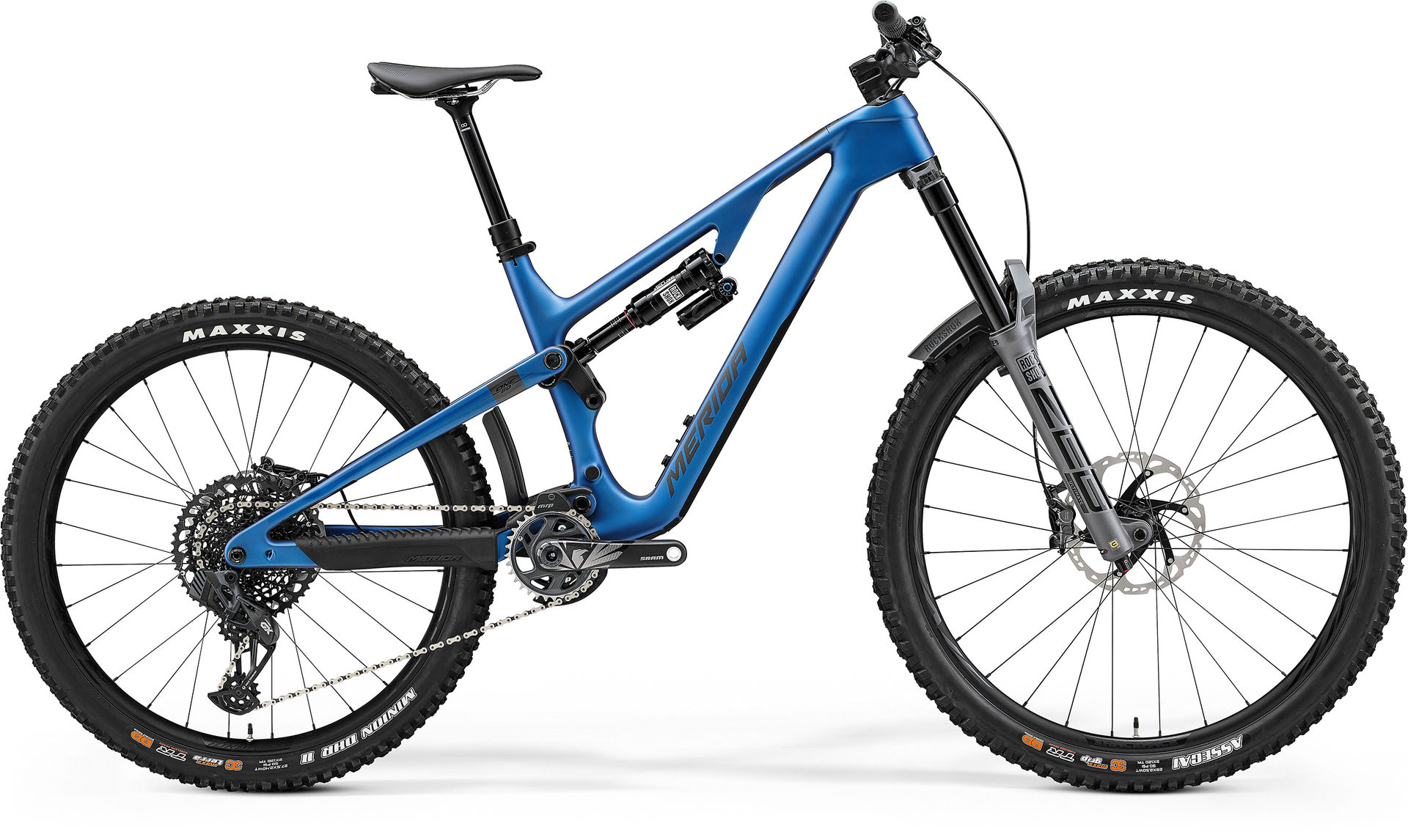 After publishing their first ride impressions of our new ONE-SIXTY 8000 on their website (see details here), UK mountain bike magazine powerhouse MBR gave their more in-depth review in the December issue of the magazine.
The new frame design and sizing system of the ONE-SIXTY, in combination with the adjustable dropper post, create an "excellent standover height and a clean look", which were one of the many aspects that impressed tester Jamie during the review period.
Further to that, Jamie loved the way it pedalled, with the "steep seat angle shunts you forwards over the BB and brings you closer to the bar, making steep climbs more manageable" and how "able to eat up chunky ground" it was on the way down again.
FINAL VERDICT:
"The overwhelming impression I have of the One-Sixty is just how enjoyable and easy a bike it is to ride, with plush suspension that delivers a truly engaging ride. The sizing is cutting edge, while the geometry is good, and the component choice and finishing is first-rate. Add that up, and you have a rollicking good bike."
+ Great range of sizes, and the 230mm adjustable height dropper is excellent
+ Feature-packed frame
+ Both fun and easy to ride
+ Good value
To read the full review, make sure you grab the December issue of MBR from well-stocked newsstands.
To find out more about the bike, including key features, R&D and design thinking, as well as the intended use, please check the comprehensive micro page here.
For an overview of the entire ONE-SIXTY range, please click here.
For the detailed spec sheets and frame features of the new ONE-SIXTY 8000, please click the link underneath DISCOVER THE BIKE.
The bike tested is the 2022/23 ONE-SIXTY 8000.